SHE'S Empowered 7th Annual Butterfly Bash HEALTH FAIR

Saturday, May 14, 2016 from 8:00 AM to 3:30 PM (EDT)
Event Details
SHE'S Empowered presents the 7th Annual Butterfly Bash Health Fair
Saturday, May 14, 2016
8:00 a.m. – 3:30 p.m.
Dr. Charles H. Wright Museum of African American History
315 E. Warren Avenue, Detroit MI 48201
We will kick off the event with the Butterfly StROLL BIKE RIDE for the Health of It and in honor of those with Lupus. The person with the best decorated bike will win a prize however, you must be registered to participant with this contest. Butterfly StROLL Registration starts at 8:00 a.m. at the Farnsworth Side of the Dr. Charles H. Wright Museum of African American History at the Café doors (lower level). There will be a brief program at 8:30 a.m. then at 9:00 a.m. the StROLL (Bike Ride) will begin.
Registration is $10 for all ages to participate with all available classes, demonstrations, health screenings, massages, etc. Make sure to bring cash to shop with vendors and to create art.
For More Information call 313-492-6953 or email sheisempowered@gmail.com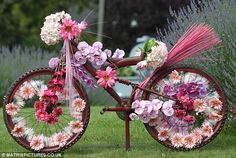 $10 Registration Fee
8:30 a.m. Brief Program
9:00 a.m. Butterfly StROLL Bike Ride
10:00 a.m. Yoga by Kimberli Boyd - Classroom
11:00 a.m. Kickboxing by Jabs Gym- Classroom
12:00 p.m. Cardio – Lazet Boatmon Classroom
1:00 p.m. SURVIVORS PANEL - Tonita Cheatam, Judge Karen Fort Hood, Lamont Bender and Christina Hayes
2:00 p.m. Skin Care and Basic Make up Tips by Denitra Townsend
2:30 p.m. Award Presentation
SPEAKERS:
Mistress of Ceremonies is Crystal P, Metro Detroit's Comedienne
* Dr. Velonda Thompson will speak on Diabetes and healthy methods to ward off the disease 10:00 a.m. - 10:30 a.m.
* Patrece M. Lucas, M.S., L.L.P.C. will speak on Mental Illness, Stress, Depression and Anxiety and the effects it has on the body. 11:00 a.m. - 11:30 a.m.
* Dr. Shea Roy will speak on incorporating healthy foods as your vitamin and mineral source...12:00 p.m. - 12:30 p.m.
Food Demos Provided by: 11:30 a.m. with Dr. Velonda Thompson, 12:30 p.m. Goodwells Natural Food Market, and 1:30 p.m. Blessed and Highly Favored Juice Bar
There will be retail and health vendors along with hands-on activities and health-care sessions throughout the day. THANK YOU TO OUR SPONSORS: Detroit Medical Center, Irene's Myomassology Institute, Goodwells Natural Food Market, Blessed and Highly Favored Juice Bar, Speakers and Ad Sponsors.
Thank you to our Gift Donors: Michelle Smart Owner of Bags to Butterflies, Kasia Rothe Owner of Rustic Maka, Ky'Ree Hardyway, Jerry's Handyman Service and The Original Selfie Station.
Faith Shirt, Back Pack and CD Painting $5 to $10 per project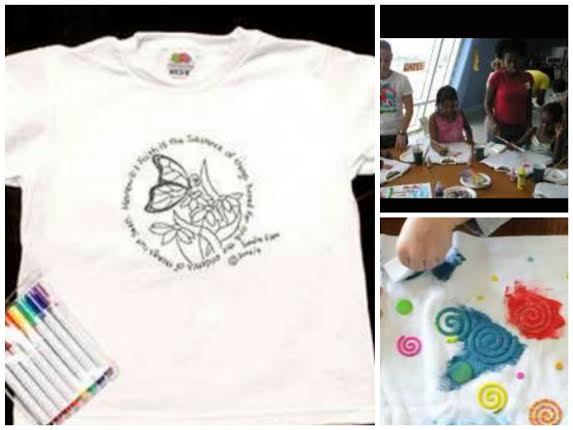 Donation to Uplift a BUTTERFLY/Survivor with a Pamper and Pillow Paint Party. Lupus patients/survivors can develop a variety of physical and emotional symptoms. Very rare are the emotional symptoms such as depression and anxiety the focus of their health providers. Creating art will help to reduce stress and ward off depression and anxiety. Research show that painting can take a person's mind off of their illness and it improves their well-being by decreasing negative emotions and increasing positive ones. Your donations will assist a few Lupies with a evening of Fun.
Our 2015 Pillow Paint Party for Lupus Survivors was well received, the ladies had fun and they left relaxed, happy and took home a piece of functional art that they created.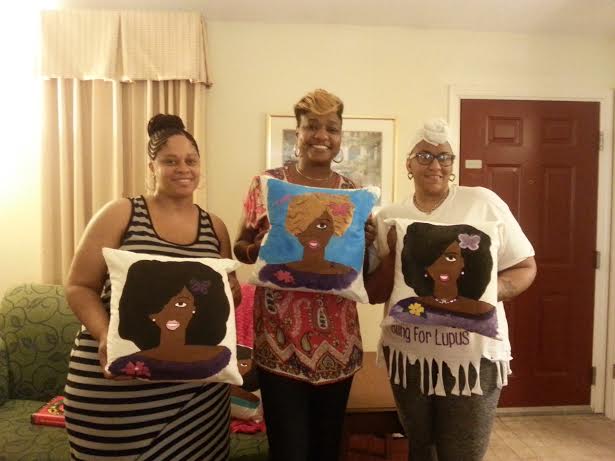 Sandra Epps established SHE'S Empowered (Sisters Helping Encourage Sisters) based on her pass struggles
with Systemic Lupus Erythematosus and the negative impact it had on her self esteem. The mission is to encourage women to live healthy in mind, body and spirit and to increase lupus awareness. The Butterfly Bash goal is to provide women with inspiration and knowledge from survivors and health-professionals, and provide an overview of lupus infused with fun and entertainment. May is the month of rebirth and Lupus Awareness Month. The butterfly symbolizes the rash that appears on the face of a lupus patient during a "flare up", it also represents freedom, hope, prosperity and transformation. To find out more visit www.shesempowered.com
When & Where

Dr. Charles H. Wright Museum of African American History
315 E Warren Ave
Detroit, MI 48202


Saturday, May 14, 2016 from 8:00 AM to 3:30 PM (EDT)
Add to my calendar
Organizer
SHE'S Empowered
SHE'S Empowered (Sisters Helping Encourage Sisters) mission is to advocate lupus awareness and uplift women in mind, body and spirit and to inspire them to live their dreams. 
Women who have overcome tremendous odds due to suffering a chronic DISease, foreclosure, job losses, domestic violence and or other set backs are provided with tools, tips and testimonies  from professionals and survivors via conferences and workshops to help them live prosperously.
The Women's Empowerment Conference Butterfly Bash is an annual event hosted by SHE'S Empowered that provide entertainment and encouragement with the arts, health experts, professionals and survivors that motivate women to regain their focus to fulfill their destiny.
Sandra Epps, Founder/Executive Director of SHE'S Empowered is a lupus survivor and has hosted the Women's Empowerment Conference Butterfly Bash for four years with no major sponor contribution. It has all been out her pocket and a labor of love. The event includes speakers, comedian, musical/poetry/dance performances, SHE'S Empowered Award presentation, vendors, great food, what is lupus facts, give-a-ways, auction, and a butterfly theme fashion show.
To find out more or make a donation visit www.shesempowered.com
SHE'S Empowered 7th Annual Butterfly Bash HEALTH FAIR