Description
Think you know Sherry?
Well, there's more to it than jugs of cooking wine and turtle soup.
The wines of Jerez were hugely popular in Victorian households because of their varied styles and consistent quality. Join us for a guided tasting of 6 different styles of Sherry, from bone-dry, Manzanilla to dessert-sweet PX. We will talk a little history and production but mostly just enjoy the wines and learn about this ancient category that is coming back strong. This salon will be intimate and capacity is limited so book soon.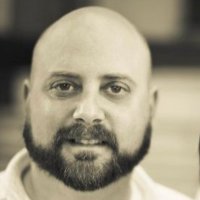 Your host, Neyah White, is a Chestertown native who has built a career in the drinks business--first as a bartender and manager and now has a Brand Ambassador and instructor in the whisky industry. His longtime love of Sherry culminated in his winning the National Sherry Cocktail Competition in 2008, which awarded him a trip to Spain to study in the bodegas firsthand.