Description
After curating 4 years of a sucessfuly SOLD OUT event, SheROCKS is entering into it's 5th year in an EXPLOSIVE way. To kick-off five incredible years of celebrating women in business and the arts, we've expanded our event to a unforgettable multi-day weekend experience.

What is SheROCKS?
SheROCKS is one of the fastest growing events for emerging women artists and entrepreneurs. The event was launched in 2013 by brand strategy firm Love Life Media, to honor a commitment to help women thrive in entertainment and business industries where they may not otherwise be recognized. Each year the event showcases 14 women in performing and visual arts, while creating ways to accelerate support amongst women entrepreneurs. The event also honors distinct women whose efforts have paved the way for the success of other artists and women in business. Since its conception the event has been sold out every year boasting increased partnerships amongst women business owners, and significant exposure and success for all artists who have been showcased. Each year we expand our efforts so that women who are hometown hero's in cities across the USA, will be celebrated as they make history. Through the years we have also honored our corporate responsibility through the event by partnering with various charitable organizations and programs to launch philanthropic initiatives.
2-Day Event Experience
Day One
SheROCKS HerStory 10:00AM-2:00PM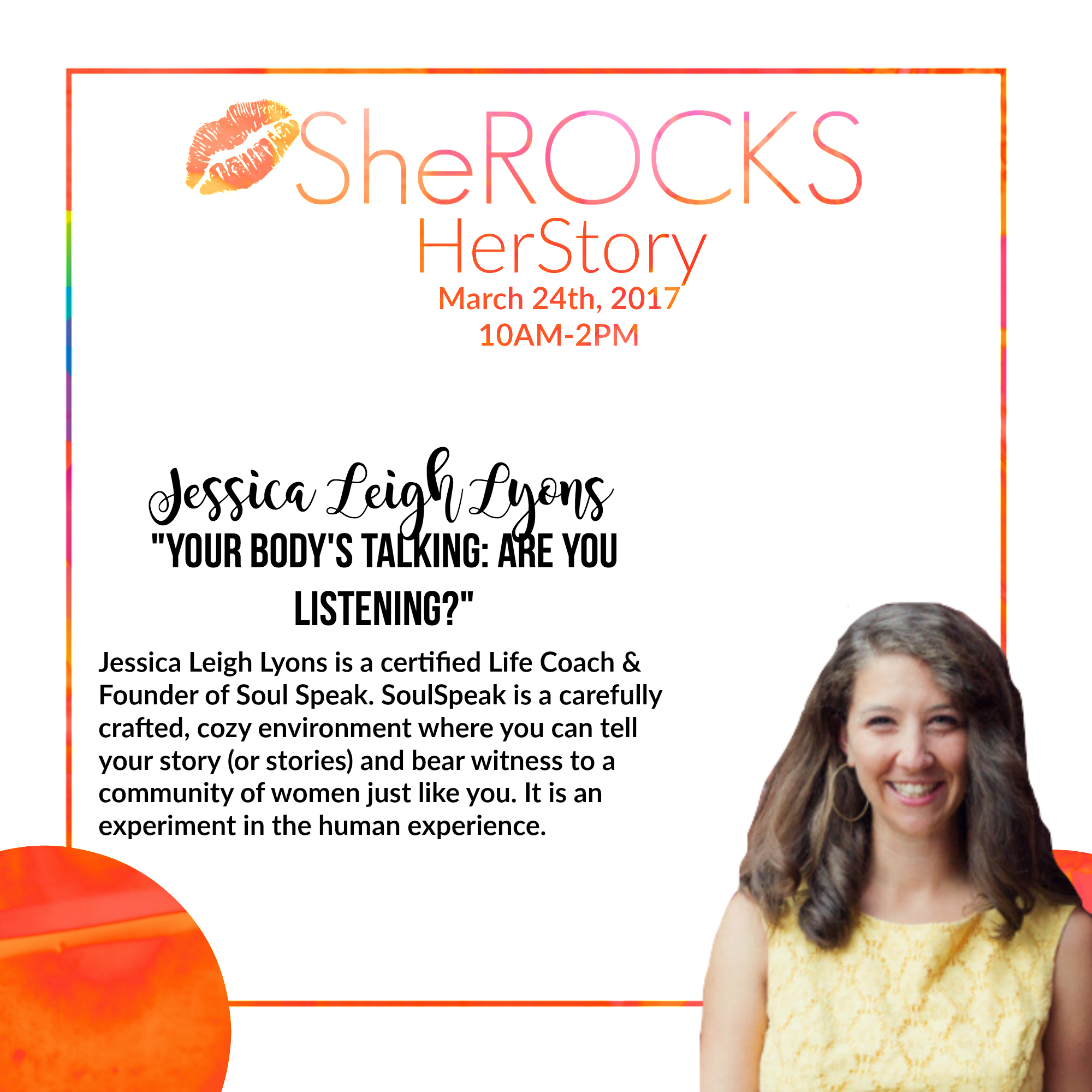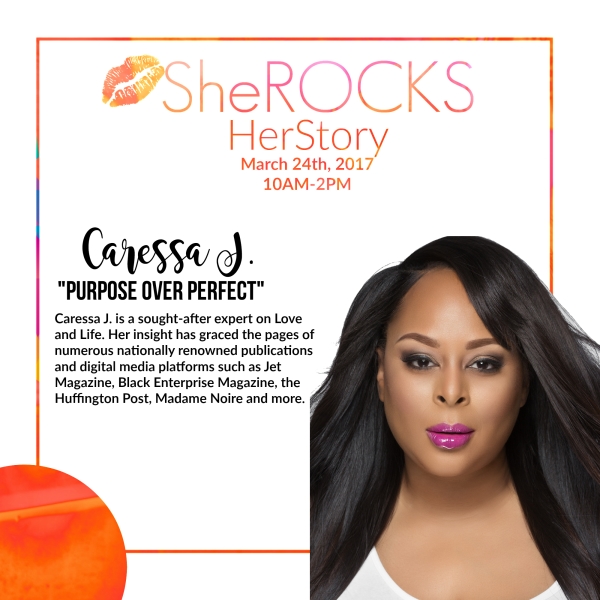 SheROCKS Herstory is a series of inspiring talks given by extraordinary women about the courage, tenacity, and strength of women entrepreneurs and their stories from failure to success. The session also includes a massive MasterClass as our Guest Life Coach does a group session on embracing your story no matter how ugly your journey may seem. Women from all walks of life will get to share their story through our Herstory wall and social confessional booth using the hashtag #SheROCKSHerstory.
SheROCKS Pamper Party (VIP ONLY) 8:00PM-11:00PM
Our SheROCKS Pamper Party is the Ultimate girls night out and networking experiencing for girl bosses and social influencers. VIP's experience grooming and pampering in a private luxurious suite filled with music, food, networking fun, and beauty goodie bags.
Day Two
SheROCKS Power Brunch & Mixer (VIP ONLY) 11:00AM-1:00PM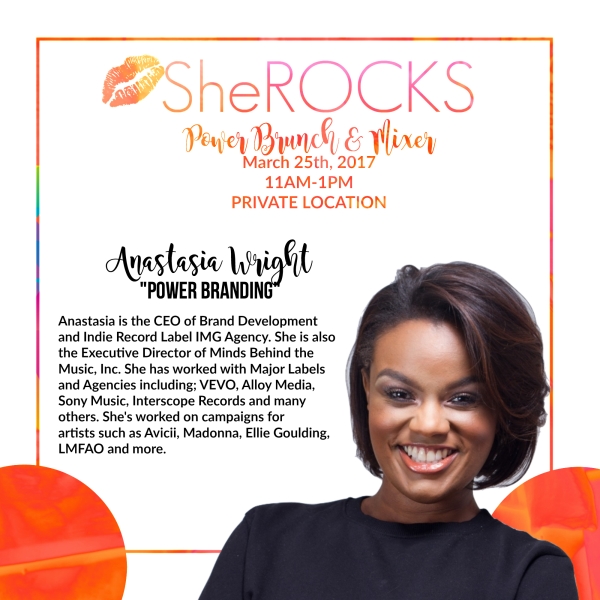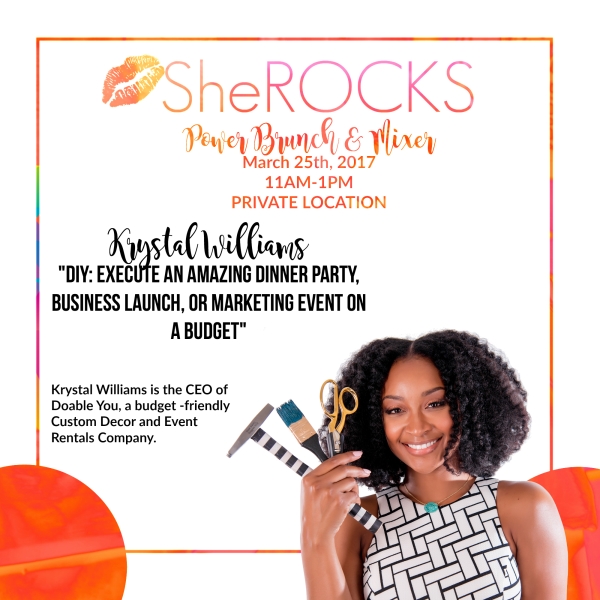 The SheROCKS Brunch & Mixer is focused on the empowernment, education, and fostering of B2B and investor relationships amongst women in business. This event is the perfect collective of workshops, amazing brunch, and networking tucked away in an intimate private location in the heart of Washington, DC.
SheROCKS Event 6:00PM-9:00PM
SheROCKS is a collective of music, arts, entertainment, networking, shopping, food, and fashion. The event features live performances from showcased performing artists, art activations, a high couture fashion runway show, honoree awards, an unlimited sweet bar and more!
SheROCKS 2017 HONOREES








SheROCKS 2017 SHOWCASED ARTISTS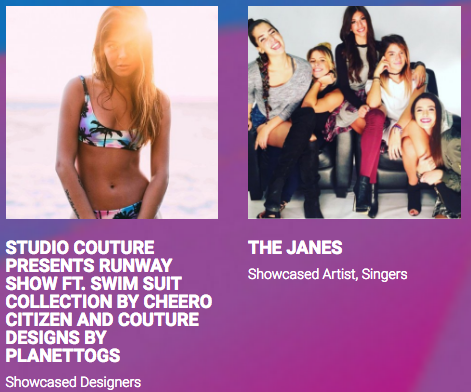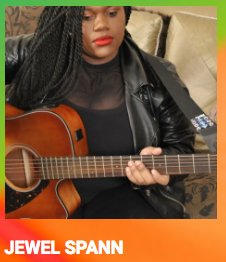 Who Should Attend?
Everyone is invited, even the guys! This is a family friendly event. Everyone 5 & Under is free. Please note that tickets will not be sold at the door.
OFFICIAL EVENT HASHTAGS
Connect with us everywhere @SheROCKSEvent and be sure to use the official event hashtag #SheROCKS2017 & #SheROCKSHerstory.
Vending
Vendor spaces are currently SOLD OUT. If you wish to vend at this event the only spaces available are under Elite, Emerge, or Jumpstart Partnerships.
For information about partnership or sponsorship opportunities, email partners@sherocksevent.com
For Media Inquiries, email Nikkio@Oseipr.com