After 7 years of a successfully SOLD OUT event, SheROCKS is entering into its 8th year bringing you an unforgettable virtual experience!
About this event
After 7 years of a successfully SOLD OUT event, SheROCKS is entering into its 8th year bringing you an unforgettable virtual experience!
Due to the pandemic, this year's event is happening virtually on HOPIN.
To kick-off this incredible celebration of women in business and the arts, we've created an immersive experience for you to enjoy!
What is SheROCKS?
SheROCKS is one of the fastest growing events for emerging women artists and entrepreneurs. The event was launched in 2013 by brand strategy firm Love Life Media, to honor a commitment to help women thrive in entertainment and business industries where they may not otherwise be recognized. Each year the event showcases women in performing and visual arts, while creating ways to accelerate support amongst women entrepreneurs. The event also honors distinct women whose efforts have paved the way for the success of other artists and women in business. Since its conception the event has been sold out every year boasting increased partnerships amongst women business owners, and significant exposure and success for all artists who have been showcased. Each year we expand our efforts so that women who are hometown hero's in cities across the USA, will be celebrated as they make history. Through the years we have also honored our corporate responsibility through the event by partnering with various charitable organizations and programs to launch philanthropic initiatives. 
Virtual Event Experience
What can attendees expect this year?
- LIVE Virtual Art Exhibition designed by LA-based woman architect designer. Attendees will get to experience the virtual exhibition with a 360-immersive experience available on their mobile devices.
- LIVE Music, Dance, and Visual Art Performances from women performing artists across the U.S.
- Virtual Photo + Gif Booth Available to Event Attendees
- Virtual Vending. Shop some of your favorite SheROCKS Event Vendors.
- Live DJ Set
- Virtual Workshop Sessions for women artists, entrepreneurs, and creatives.
- Enjoy the SheROCKS X Tia's Top 5 Playlist on Apple Music + Spotify During Women's History Month.
- Event Giveaways: Art, gift cards, cash prizes, and more!
- Speed Networking and Artist Meet & Greet
- #SheROCKSHerArt Virtual Video Confessional
- Celebrate this year's Honorees, Artists, and watch as we announce our SheROCKS 2021 Artist Fund Recipient.
SheROCKS OFFICIAL EVENT ITINERARY (TBA)
SheROCKS 2021 HONOREES + VISUAL ARTISTS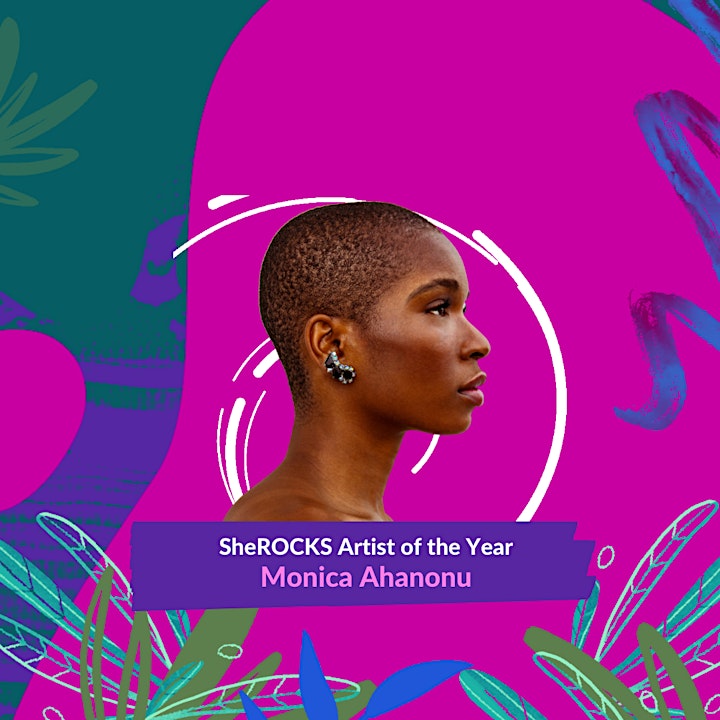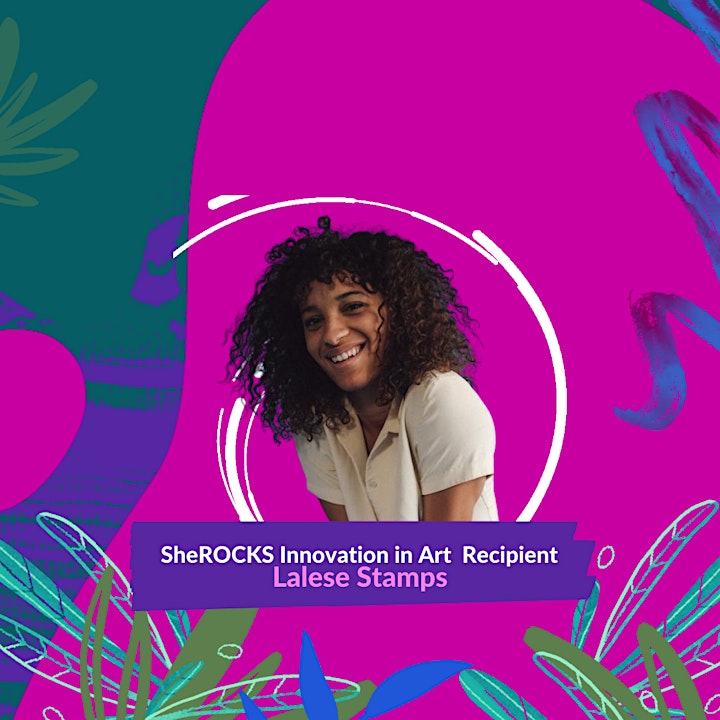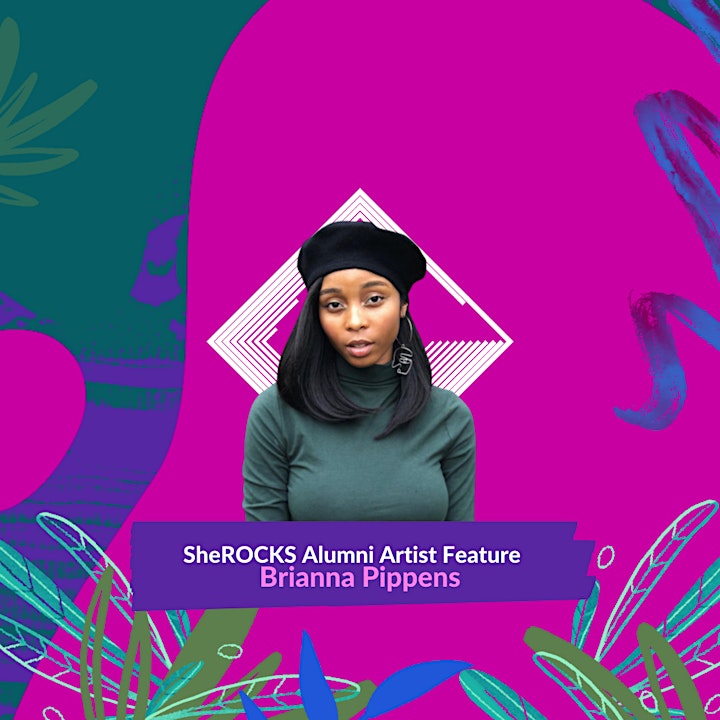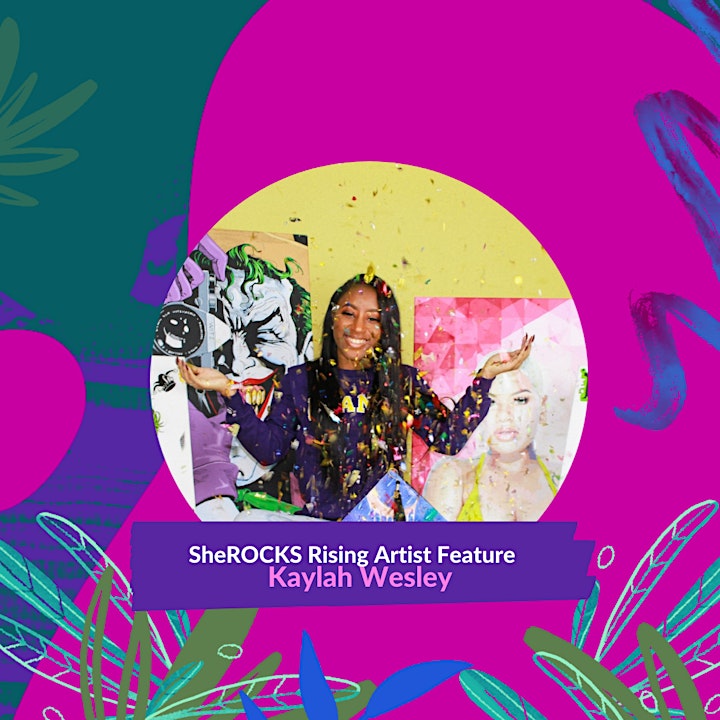 SheROCKS 2021 SHOWCASED ARTISTS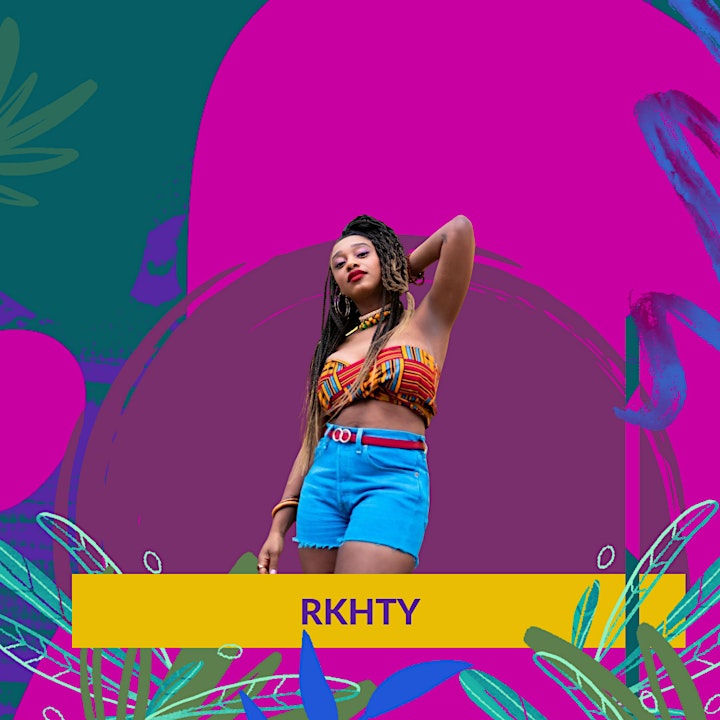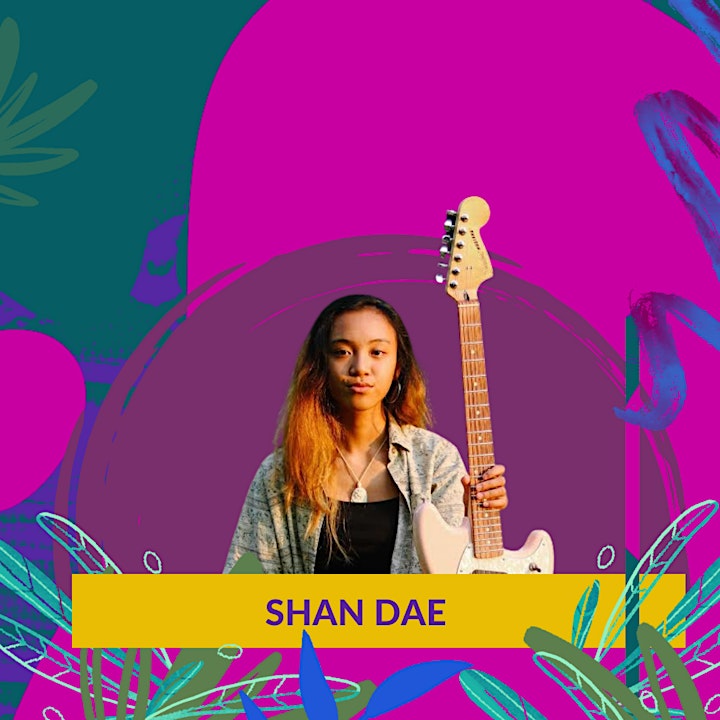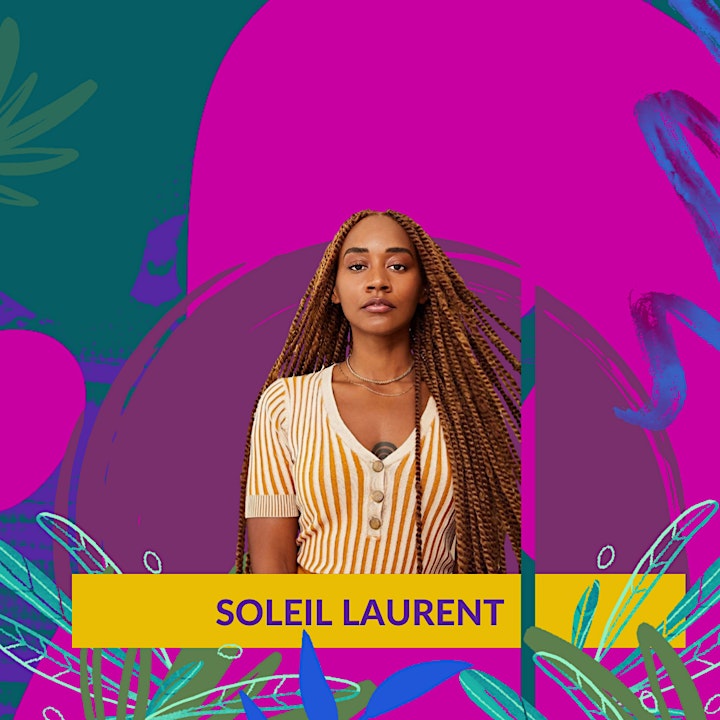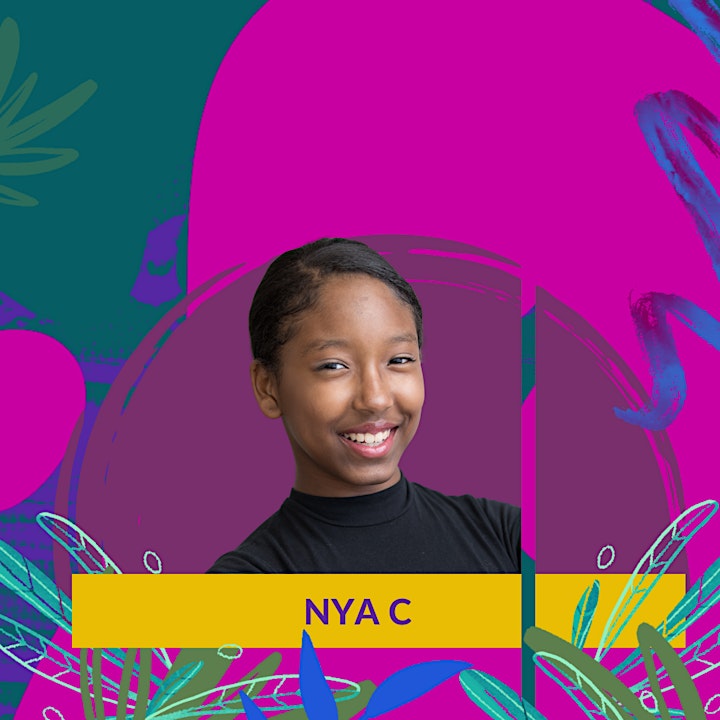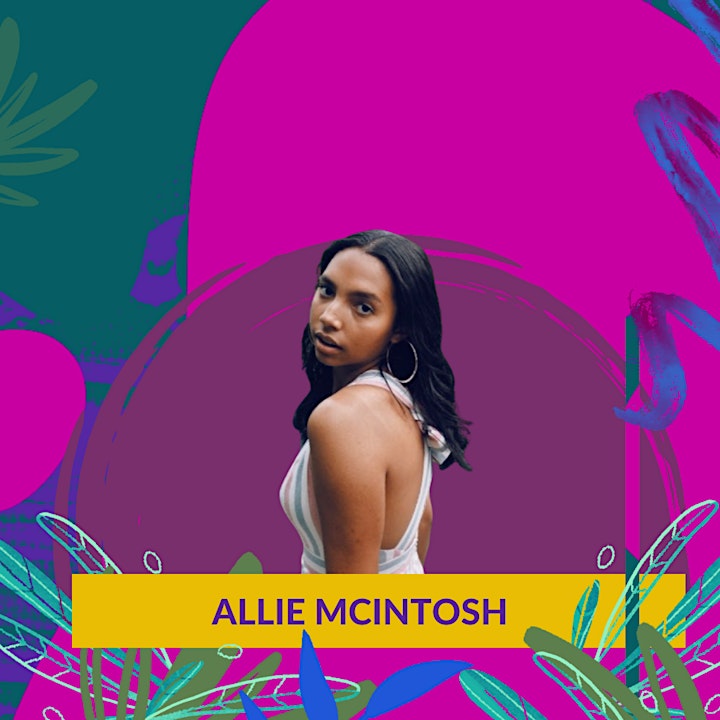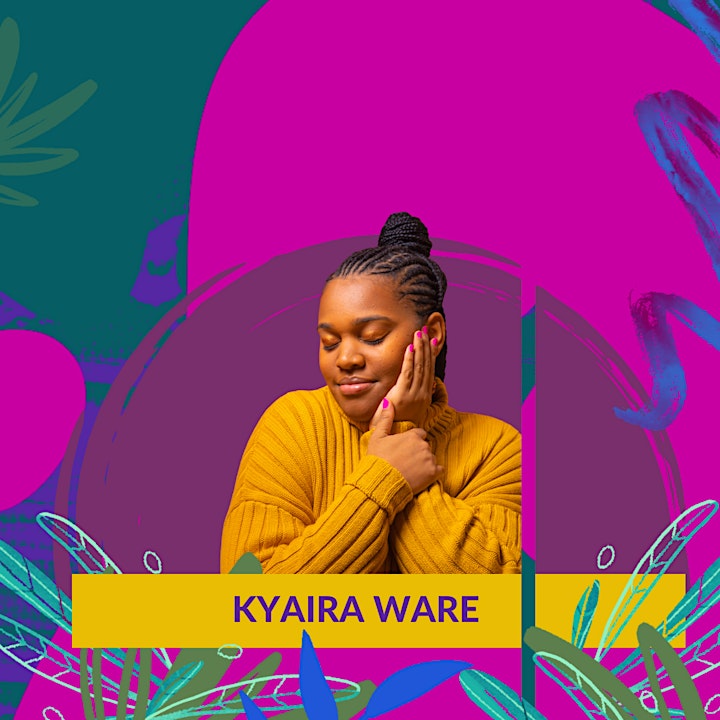 SheROCKS HER POWER SPEAKERS 2021 (VIP Ticket-Holders Only)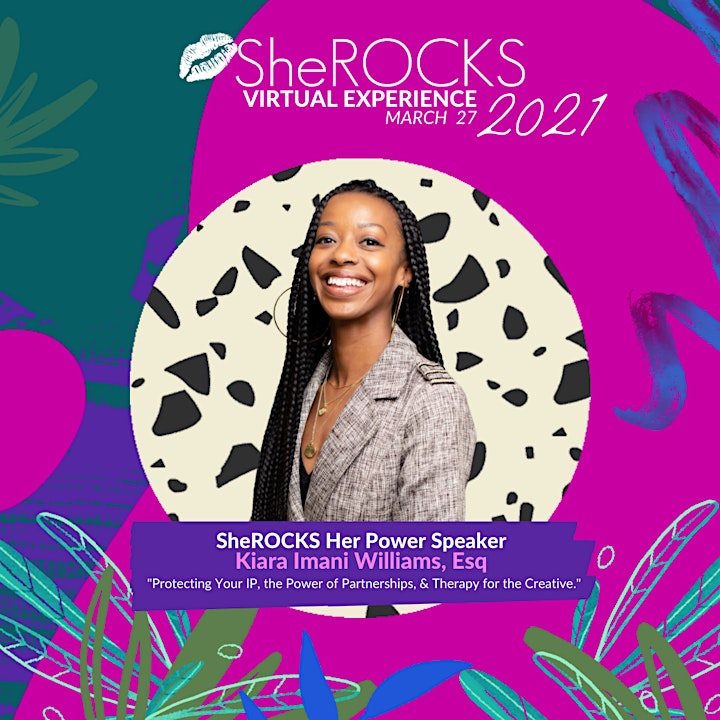 Kiara Imani Williams, Esq., is an attorney, author, host, and creator of the Sworn Testimonies podcast. She is also the co-founder of The Auditory Museum – a company specializing in communication and storytelling. Kiara is a graduate of the University of Virginia School of Law, and received her bachelor's degree from the University of Virginia in 2011 with a major in political science, specifically focusing on politics in the media. Kiara was named one of LinkedIn's Top 10 Voices of 2015 in Media and Entertainment and has blogged for some of the most prominent news organizations in the nation, including The Huffington Post, Blavity, and Thought Catalog. Kiara has been featured in both Forbes and Oprah Magazine, and was a featured speaker at SXSW in 2019.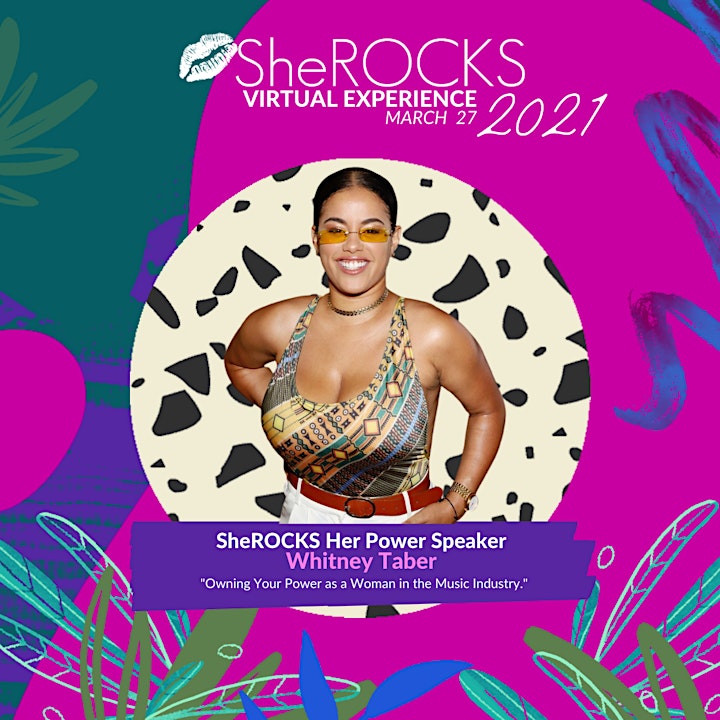 Whitney Taber started in the music industry over a decade ago taking a job as the Executive Assistant to Rihanna's Creative Director. Shortly after that, she began working for one of Billboard's top 25 Recording studios in the world the Record Plant; working with the music industry's top artists such as WiIl I Am, Ariana Grande, Lil Nas X, Prince, Justin Bieber, Pharell and Beyonce. Being the only woman in the building for 10+ years, she worked her way up the ladder from intern to Studio Manager and eventually became the Vice President.
Her passion and purpose collided in 2017 when she became the Los Angeles Chapter Leader for Girls Make Beats. With GMB, she helps to create opportunity, representation and change in the male dominated music industry while also being an example of great things women can achieve with the right leadership to ensure the next generation of women and music will be heard, represented and respected.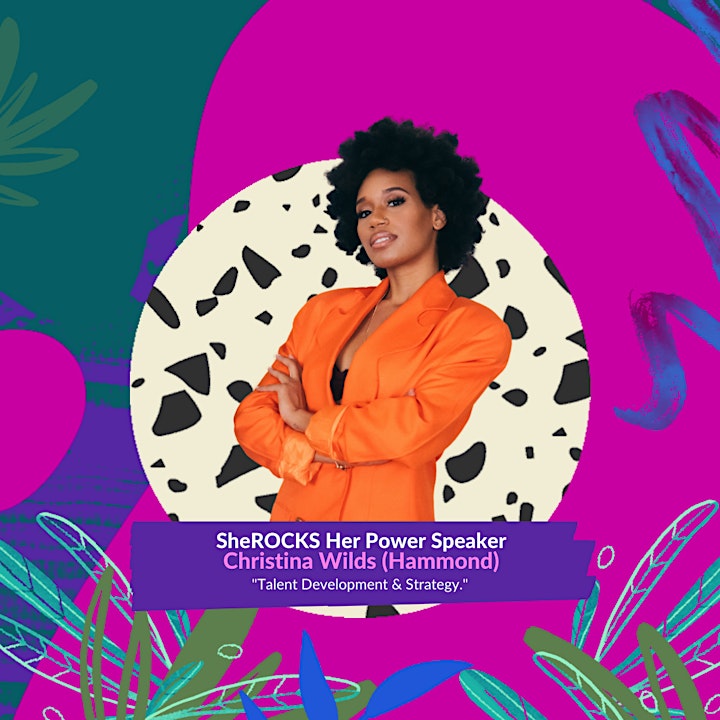 Christina Wilds (Hammond) is a children's author, aspiring humanitarian, public speaker, and multipreneur in the entertainment and event industry from Washington D.C.. She moved to New York City where she most recently became a mother to her baby girl, who inspired her to start a children's book club, Tristyn's Book Club. As a full-time mom and full-time freelance creative, Christina has become an inspiration to millennial mothers all over. Through her community service efforts, speaking engagements and features on WWD, Essence, E!, The Grio and more, Christina Wilds has begun to be a household name.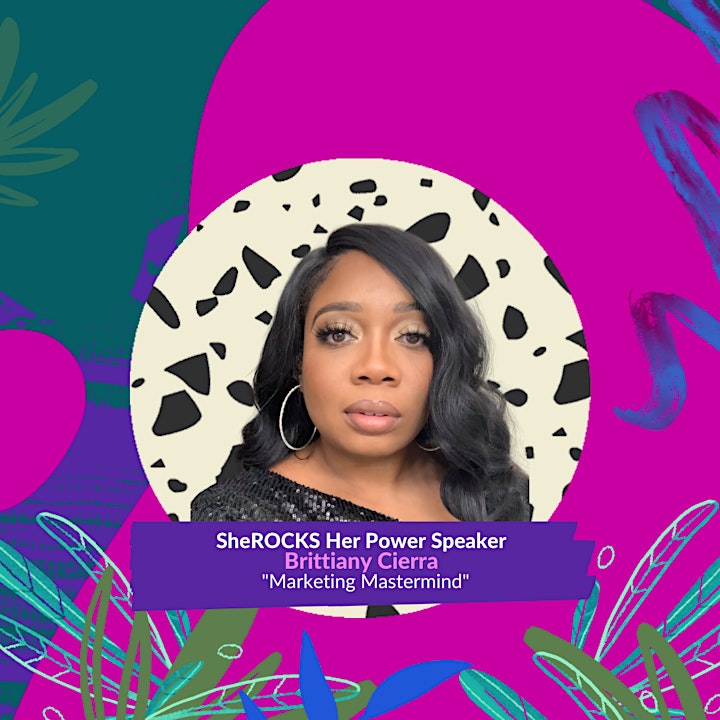 Brittiany Cierra is a Marketing Strategist, writer, and speaker, hailing from Washington D.C., her ability to craft a powerful message took her from a communications job for a presidentially appointed board-ran agency while simultaneously writing culture critiques, reviews, and entertainment interviews with national online magazine Examiner, to managing accounts at one of the top marketing agencies in DC, to a top marketing firm on NY's Madison Avenue, and led to one of the top media conglomerates in the world as a client. With 10 years of marketing and 12 years of journalism under her belt, ViacomCBS is where Brittiany Cierra has made a home for the past 4 years in addition to running her own marketing agency, Cur8ted Media, where she gets to create content and marketing plans for an array of verticals.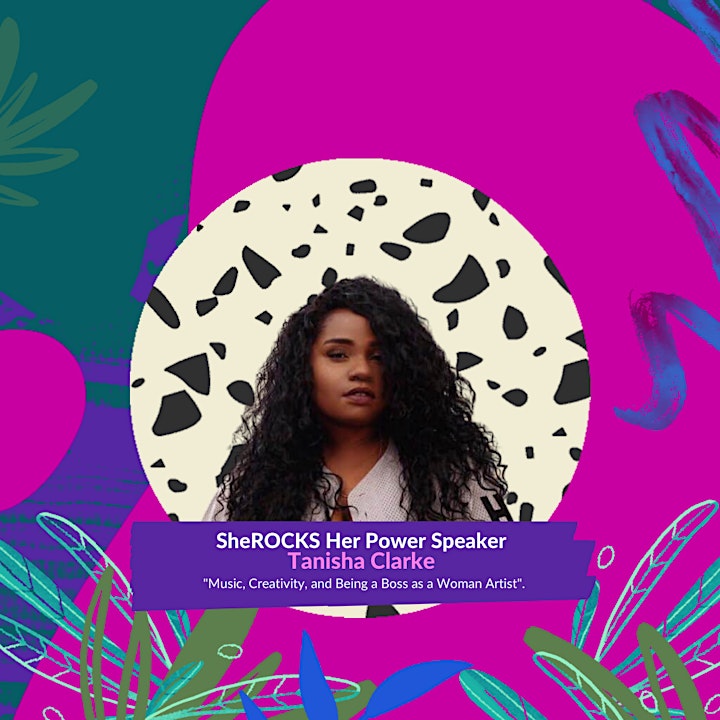 Born and raised in Scarborough, Ontario. Finding an intense hunger for the performing arts at age twelve, singing in choir, her unique atmospheric sound is a result of various musical influences. Tanisha collaborates in songwriting, vocal production and arrangement, building a catalogue with writers, producers, engineers and other artists alike. As a new generation takes the reins Tanisha's journey and music challenges the current sound and continues to break barriers. This R&B artist is also the Founder of Entertainment company NWYE (Not What You Expected).
Who Should Attend?
Everyone is invited, even the guys! This is a family friendly multi-generational event. Please note that tickets will not be sold the day of the event. Once we sell-out, we are not able to make further accomodations.
OFFICIAL EVENT HASHTAGS
Connect with us everywhere @SheROCKSEvent and be sure to use the official event hashtag #SheROCKSEvent & #SheROCKSHerArt.
Vending
Vendor spaces are still available. If you wish to vend please click here.
For information about partnership or sponsorship opportunities, click here.
For Media Inquiries, email info@lovelifemedia.com
REFUNDS + ORDERS
The SheROCKS Virtual Experience will take place no matter what. Ticket purchases are non refundable and non-transferrable. General admission tickets do NOT include the SheROCKS Her Power speaker sessions.
Very Important
*Prior to the event date you will receive a separate email confirmation from HOPIN, with details about how to access the event and use the platform. If you have any questions or have not received your email, please contact info@lovelifemedia.com.