Description
IMPORTANT UPDATE: EVENT POSTPONED UNTIL FURTHER NOTICE
Good Evening,
Last week our event founder experienced the loss of her grandmother. As the funeral arrangements for her grandmother will take place on Saturday, March 30th, 2019— We will have to postpone the event to a later date. This is the first time in our seven-year history that the event will be postponed. As you can imagine, this has been an extremely difficult time for Timea G. and her loved ones. All attendees have the opportunity to transfer their ticket to the new event date which will be announced in coming weeks or opt to receive a full refund of tickets purchased. To receive a full refund please email submissions@sherocksevent.com with the subject line "SheROCKS Refund" or submit a request.
Thank you for your understanding and continued support.
-------------------------------------------------------------------------
SheROCKS is one of the fastest growing events for emerging women artists and entrepreneurs. The event was launched in 2013 by Love Life Media, to honor a commitment to help women thrive in entertainment and business industries where they may not otherwise be recognized. Each year the event showcases women in performing and visual arts while creating ways to accelerate support amongst women entrepreneurs. The event also honors distinct women whose efforts have paved the way for the success of other artists and women in business. Since its conception, the event has been sold out every year boasting increased partnerships amongst women business owners, and significant exposure and success for all artists who have been showcased. Each year we expand our efforts so that women who are hometown heroes in cities across the USA, will be celebrated as they make history.
EVENT PERKS
Starting March 5th, the next 100 attendees to purchase their tickets will be gifted a FREE iTunes download of The Amours new single "All the Time" compliments of Love Life Media, LLC. Note: The single will be sent to the email address used to purchase the ticket for redemption.

ALL attendees receive swag bags.
Attendees will get to enjoy an exclusive screening of the mini-documentary and short film,

Remembering Her Homecoming"—a collaborative performance, in Richmond, Virginia, that illustrates a moment of remembrance and reflection on the black women who have roamed these spaces before us, their stories and how it has affected the stories of the present and our tomorrows. Eight Black women and girls, wearing larger than life wool masks, dance and sing through some of Richmond's racially historical spaces, giving a face to our ancestral mothers while becoming a portal of their journey, and shaping an experience of storytelling and history.



Attendees will have access to live art installations from onsite felting of masks displayed in the documentary, to artists illustrating while singing live, and other performances and visual art displays.
Attendees will have access to a pop-up sweatshop, vendors, a space of affirmation, and an interactive Afrobeat fit session.
VIP attendees will enjoy an all-access pass to experience our SheROCKS Pamper Party and Power Brunch and Mixer where serial entrepreneur, Chiko Abengowe talks about

"Perfecting Entrepreneurship: Growing & Scaling Your Business while making time for the things & people you love."

Chiko has been able to have two successful businesses generating well over $1M in revenue. VIP attendees will also receive a gift card of up to $50 in value courtesy of BLK+GRN.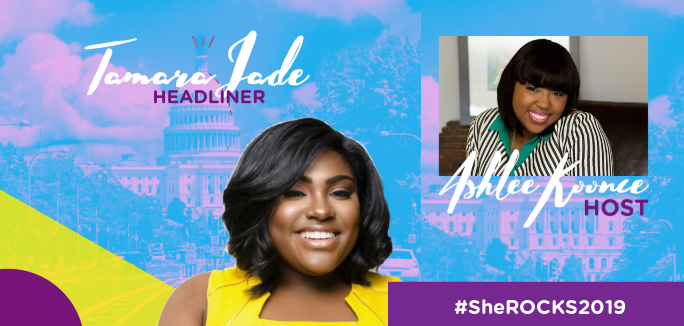 Showcased Artists



To see the full line-up & artist/honoree info, please visit SheROCKSevent.com

Who Should Attend?
Everyone is invited, even the guys! This is a family-friendly event. Everyone 5 & Under is free. Please note that tickets will not be sold at the door.
What Can I Expect?
Performances, Shopping, Food, Networking, Great Entertainment, Cool Prizes, and FUN!
Partnership & Sponsorship
For partnership and sponsorship inquiries, email submissions@sherocksevent.com with the subject "Partnership" OR "Sponsorship:
The Artist Fund
We have started a new initiative called "The Artist Fund" to provide one artist with funding to accomplish or jumpstart their dream. The Artist Fund awards one artist who has experienced traumatic or economic loss and may not be able to purchase the equipment or training they need to follow their dreams.
Refund Policy
Refunds are available to event vendors only. This event will happen rain or shine. Refunds are provided to attendees in the case of cancellation due to severe or harmful natural disasters.