Sherbrooke Down: The Road To Cataract - Short Film - ILLAWARRA PREMIERE
Aussie TV Soapie stars Patrick O'Connor, Sophie Dillman and Tim Robards feature in this gripping Australian period drama/western short film.
About this event
Join us over refreshments for this exclusive ILLAWARRA PREMIERE of the SHERBROOKE DOWN: THE ROAD TO CATARACT Short Film at The Gala Cinema, Warrawong.
Walk the Red Carpet and get dressed up for a special celebration of local storytelling!
Admission includes a complimentary refreshment and Q and A Session with Writer/Co-Director/Producer James Stewart Keene, Actor Morrison James and other Guests TBC.
If you wish to use a valid DISCOVER NSW Voucher, please email admin@sherbrookedownmovie.com and provide a screenshot of your QR code of your voucher. We will reserve your tickets at the door upon presentation and confirmation of your voucher.
COVID UPDATE: The venue is subject to Punlic Health Orders until December 15. All attendees must be show proof of vaccination and check in using the Service NSW Check-in App upon arrival.
SYNOPSIS:
1901, New South Wales. When independent brickmaker and family man Matthew Keene gets bad news about a desperately needed contract, he is oblivious of those who want worse for him.
RUN TIME: 23 mins
RATING: CTC (Producers rating is PG15+) Parental Guidance is recommended for viewers under the Age of 15 years.
Starring Patrick O'Connor, Sophie Dillman and Tim Robards. Co-Directed by James Stewart Keene and Helal Shmeissem. Written by James Stewart Keene. Editing. SFX and Original Score by Daniel Stone.
A co-production by Aloft Australian Productions and Film and Television Agency.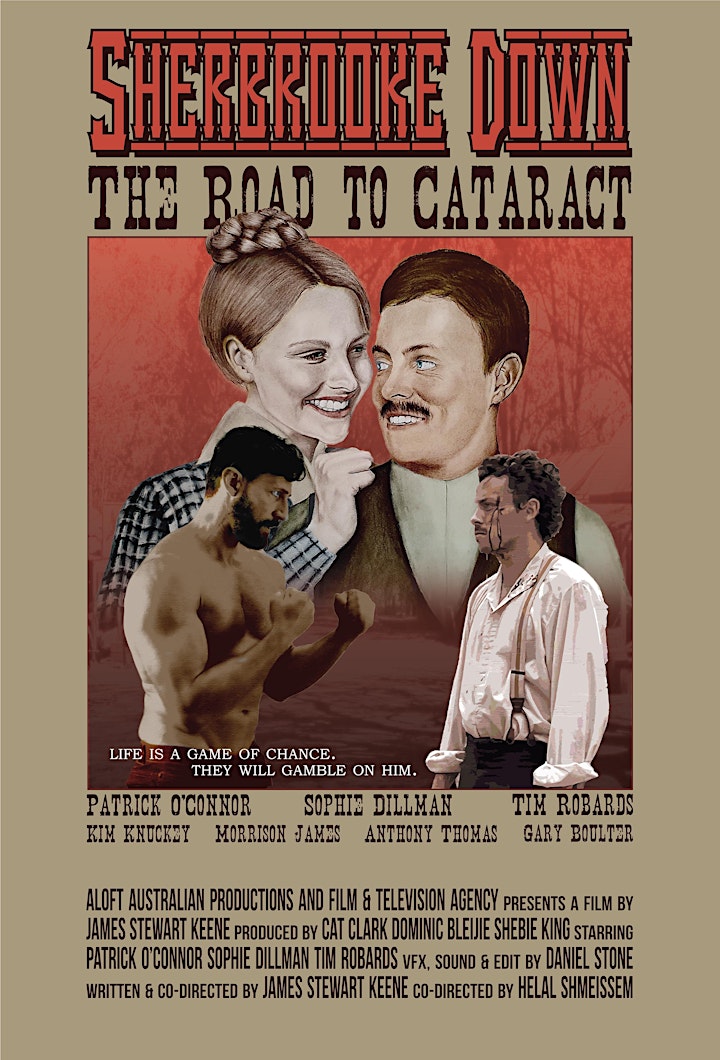 Organizer of Sherbrooke Down: The Road To Cataract - Short Film - ILLAWARRA PREMIERE