Do you want a way to provide healthy proteins for your family and have your kids outside more often and working with safe livestock?
About this event
This 2 day event is geared for families who want a more agricultural lifestyle for their kids as well as a sustainable source of proteins (milk, cheese, meat) on smaller acreage. This event will be on a working farm with speakers that have decades of experience with small ruminants (sheep and goats). This event wouldn't be possible without great sponsors. Our main sponsor is South Carolina Forage and Grazing Lands Coalition- www.scforage.com
Speakers Bios and Agenda-
Speakers:
• Dr. Cindy Wolf, DVM, graduated from the Virginia-Maryland College of Veterinary Medicine and then moved to work and teach at the University of Minnesota College of Veterinary Medicine where she completed an internship and residency in Large Animal Veterinary Medicine. She was employed as the Small Ruminant Veterinary Specialist for 3 decades and enjoyed teaching veterinary students about small ruminant health and production in farm settings. She now works from home as a solo practitioner working with primarily small ruminants and also raises sheep, beef and goats from start to finish primarily on forage alongside her husband. She has also volunteered on several committees for the AASRP, AVMA, and ASI.
• Jimmy Parker has been raising sheep in the Appalachian foothills since 1988 and has tried a wide variety of breeds and production systems. He attended Mississippi State University and worked with their sheep flock while getting a BS in Animal and Dairy Sciences and then worked on an MS in Ruminant Nutrition. He currently is the Livestock Nutritionist for AFC Feeds LLC which is a joint venture between Alabama Farmers Co-op and Purina. He raises and sells beef, pork and lamb at local farmers markets. He served four years as Region 2's board member on the ASI executive board and will soon start a three-year USDA appointment to the American Lamb Board..
• Dr. Matias J. Aguerre was born in Buenos Aires, Argentina. He received his Agricultural Engineer degree from the Universidad Católica Argentina. He earned his M.S. and Ph.D. degrees in Dairy Science from the University of Wisconsin-Madison working on determining phosphorus digestibility of common feedstuffs and mitigation strategies to reduce ammonia and methane emission from dairy farms. Currently, he is an Assistant Professor of Forage Utilization in the Department of Animal and Veterinary Sciences at Clemson University. The overarching goal of his research program is to improve nutrient utilization efficiency in livestock production systems through greater and more efficient use of high-quality forages.
• Debbie Webster- workshop host; SC Sheep Industries Association president, owner of Whispering Pines Farm, Dairy and Cheesery, uses milk from her Dairy sheep, goats, and Jersey cows to make award winning cheeses, yogurt, and kefir. Debbie has been making cheese and raising small ruminants for over 20 years. She has started and mentors hundreds of new producers in several states. She started the first Dairy Sheep 4 H club in the US and uses her sheep (and horses) for therapy with children with Special Needs.
• Bruce Rushton- SC DHEC, Jason Davis- NRCS
• Dr. Patty Scharko, Clemson Livestock Poultry Health, extension/field veterinarian
Agenda-
Shepherding 201: Pets to Production
Friday, November 5
9am-9:45am Introductions and Welcome- Debbie Webster
Management – Dr. Cindy Wolf
When moving from Pets to Production, you should learn proactive health planning and care instead of reacting to health issues. How to increase immunity. How can FAMACHA, Body Condition Scoring (BCS), basics of Fecal Exams help keep your animals healthy. Deworming do's and don'ts and other aspects of parasite control.
10am Home Dairy to licensed Public Dairy- Bruce Rushton, SC DHEC
Grants/Funding opportunities- Jason Davis- NRCS
10:30am- 11:45am Handling sheep and goats- Dr. Cindy Wolf
Catching, holding/restraining, leading, FAMACHA, BCS, drenching, injections
Additional health checks- breeding stock male soundness check.
12-1pm Lunch
1:30pm-2:15pm- Nutrition decisions- Jimmy Parker
Based on species, breeds, use and season of life.
Nutritional Differences between sheep and goats, and between dairy and meat breeds
Forage or Feed- Nutrition to increase butterfat and volume during lactation.
2:30pm-3:15pm Forages – Dr. Matias Aguerre
Forage quality, importance of forage analyses and what to look for in a forage analyses report.
3:30pm- Hands on- rainfall simulator and pasture walks
Tour – WP Dairy Parlor, Milk room
Hands on tools and techniques for milking
SOPs for success- clean milk and clean ruminants, hand milking basics;
Machine milking- bucket milking, CIP (Clean in Place) system, pulsators, vacuum and more! Learn how all the parts of the system working and avoid problems!
Moving from hand milking to machine milking, what to look for in machine milking systems and what to avoid!
Show appropriate udder "sound structure", teat placement and orifice size.
Sign up for Saturday morning milking at 7am
Saturday, November 6
7am hands on milking, SOP, cleaning equipment
Saturday, November 6
9:00-9:45am Ewe and Doe Care- Dr. Cindy Wolf & Jimmy Parker
Udder health and pregnancy pointers.
Nutrition for the pregnant small ruminant.
Nutrition decisions based on different breeds.
10:00- 10:45am Small Ruminant Demos in tent- Dr. Cindy Wolf
Ultrasound demonstration of pregnant sheep and goats.
Demonstrate Breeding harnesses and prolapse retainers
11:00am- 12:00pm Lamb and Kid Care – Dr. Cindy Wolf
Colostrum management and prevention of diarrhea
Demo with lamb or kid
Dairy – milk share, bottle babies or wean/ milk- pros and cons, Debbie Webster
Best weaning practices
Nutrition for weanlings and grass-fed lambs -Jimmy Parker
12-1pm Lunch
1:00pm Value Added Products- Debbie Webster
• Meat, wool, and dairy- cheese making basics
1:30- 2:15pm Small Ruminant Pointers, Dr. Cindy Wolf
• How to save time and money with streamlined care and handling set up
• Fostering relationships with local veterinarian, your home veterinary pharmacy planning, supply chain problems, The Why's and how's of using electronic identification to work with small ruminants- other ID options, record keeping
• End of Life Considerations, when is necropsy indicated; using what you can
• Forage requirements or confinement feeding- how to deal with limited acreage, Jimmy Parker
2:30pm Hands on Flock Management, Border Collie demo, using LGD, Pasture walks
• Tools for flock management- using sorting equipment, Spin doctor, the chair, hoof trimming basics.
• Border Collie demonstration and using LGD (Livestock Guardian Dog).
• Hands on-Forage Diversity or pasture walk with plant identification
5pm Closing Remarks
Summary and Fees
Topics covered- how to care for sheep and goats. Milking techniques and tools, Plant identification on pasture walks, Soil and Forage information, Demo on ultrasound of pregnant sheep and goats, hoof trimming, FAMACHA, BCS, handling, how to give injections, drenching and more. This event is about 50/50 hands on and lecture based. We have 2 tracks- one for adults (16 years and up) or families with younger children for more age appropriate activities. Lunch will be provided both days which incurs costs per child. Scholarships for children/ families might be available. Discount of $25 for early bird sign up (before October 25th) as well as SC Sheep members.
Fees- $100 per day or $150 for both days. Children with a paid adult for children's track- $15 per day or $25 for both days.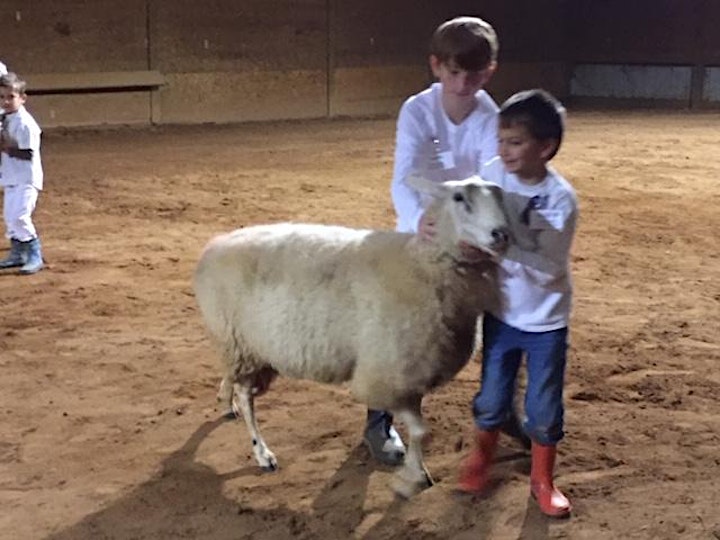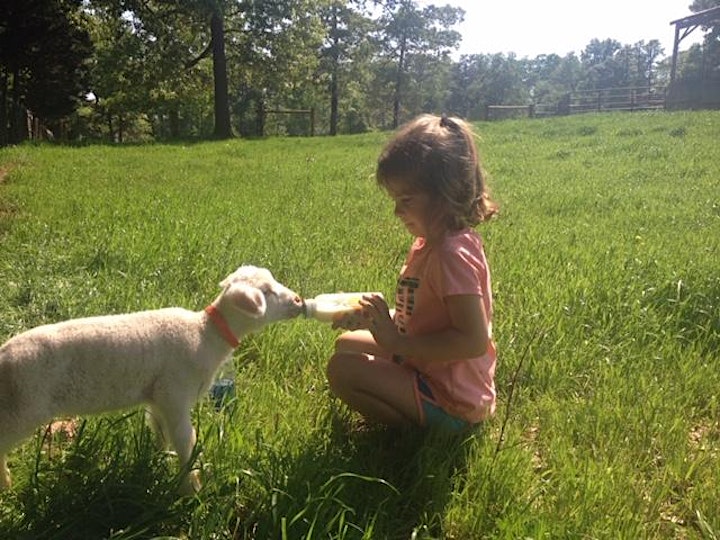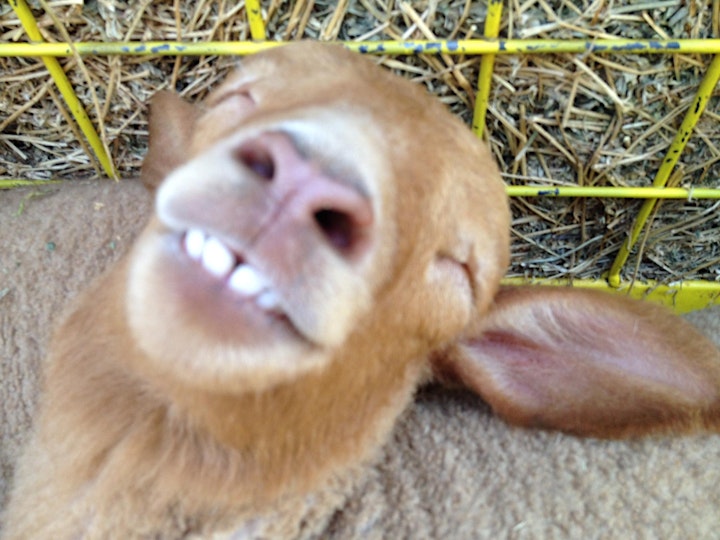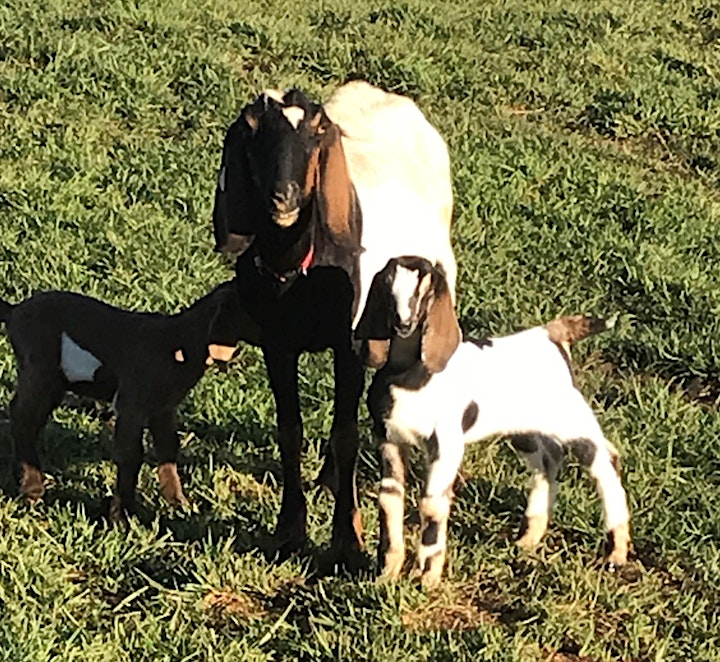 Check out our sponsor- www.scforage.org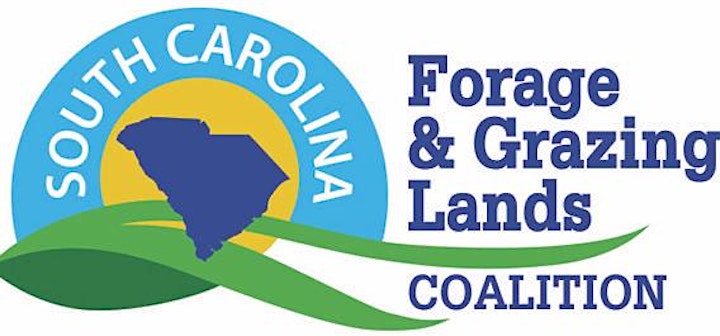 Organizer of Shepherding 201- moving from Pets to Production
Whispering Pines Farm in Seneca , South Carolina, is a beautiful 180 acres of lush pastures, 4 fishing ponds, and rolling hills. The farm raises sheep, goats, cattle, horses, chickens, ducks, livestock guardian dogs and Border Collies. The farm is licensed dairy for selling raw milk for sheep, goats and cows as well as a cheese making facility. There's a store onsite selling cheeses, kefir, yogurt as well as meat and wool. Owner, Debbie Webster has the only licensed Sheep Milk Dairy in South Carolina. She has a heart to help people and started hundreds of new producers all over the US and continues to mentor those that need it. Her National Award winning cheeses and kefir have been so popular that she has expanded her facilities by 400% in the 3 years. She makes hard and soft cheeses from the sheep, goat and cow milks. She has made blended cheeses (made with combinations of cow, sheep and/or goat milks). If you have a question about making cheeses from different species, she could tell you about it!
Her recent Webinar about Starting a farm on Limited Acreage had over 500 attendees across the US and continues to have views! Her interview on ETV Making It Grow show has been one of  the most popular episodes.