Shenzhen Blockchain Workshop 2-3 Jan 2018: Arifa Khan & Eddy Travia

Tuesday, January 2, 2018 at 9:30 AM

-

Wednesday, January 3, 2018 at 6:00 PM (CST)
Event Details
2-4 January 2018

Enlightening, Thought-Provoking, Inspirational

What will you do this new year to boost your skills and wealth-creation ability ?

Learn about Blockchain Technology and the Crypto economy of course!
For chinese speaking partiicpants:
Access the Mandarin site and register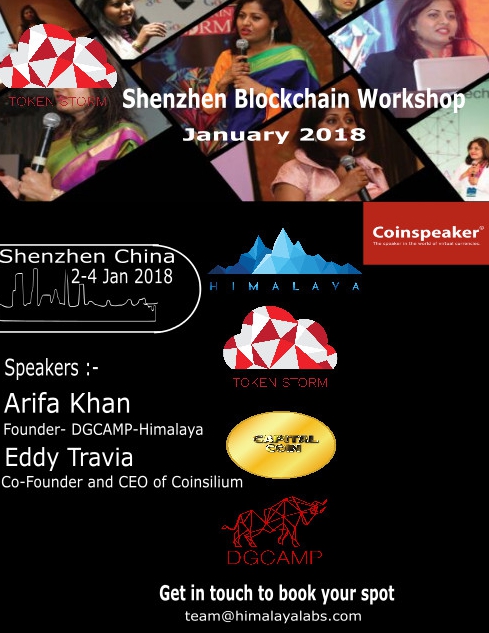 So you reckon Blockchain is Big!

You have attended plenty conferences, seminars and meetups on Blockchain to pull off a conversation on Distributed Ledgers, Consensus, Trust-less mechanism, Proof of Work, Proof of stake etc..

You know all about how Blockchain is revolutionising the thinking of Bankers across the globe. You know the billions of dollars already chasing the Blockchain ICOs. But, you are not sure how to make sense of this economy or better still play to win. You have had enough of theory, and now you want practical knowledge to get started.

You have come to the right place! Token Storm is committed to excellence in knowledge-sharing, training, networking and building the eco-system of next generation wealth-creators around the globe!

We have recognised Blockchain as the next big thing that will create the most value of the next decade and chosen Blockchain as one of our focus areas for training in Europe & Asia.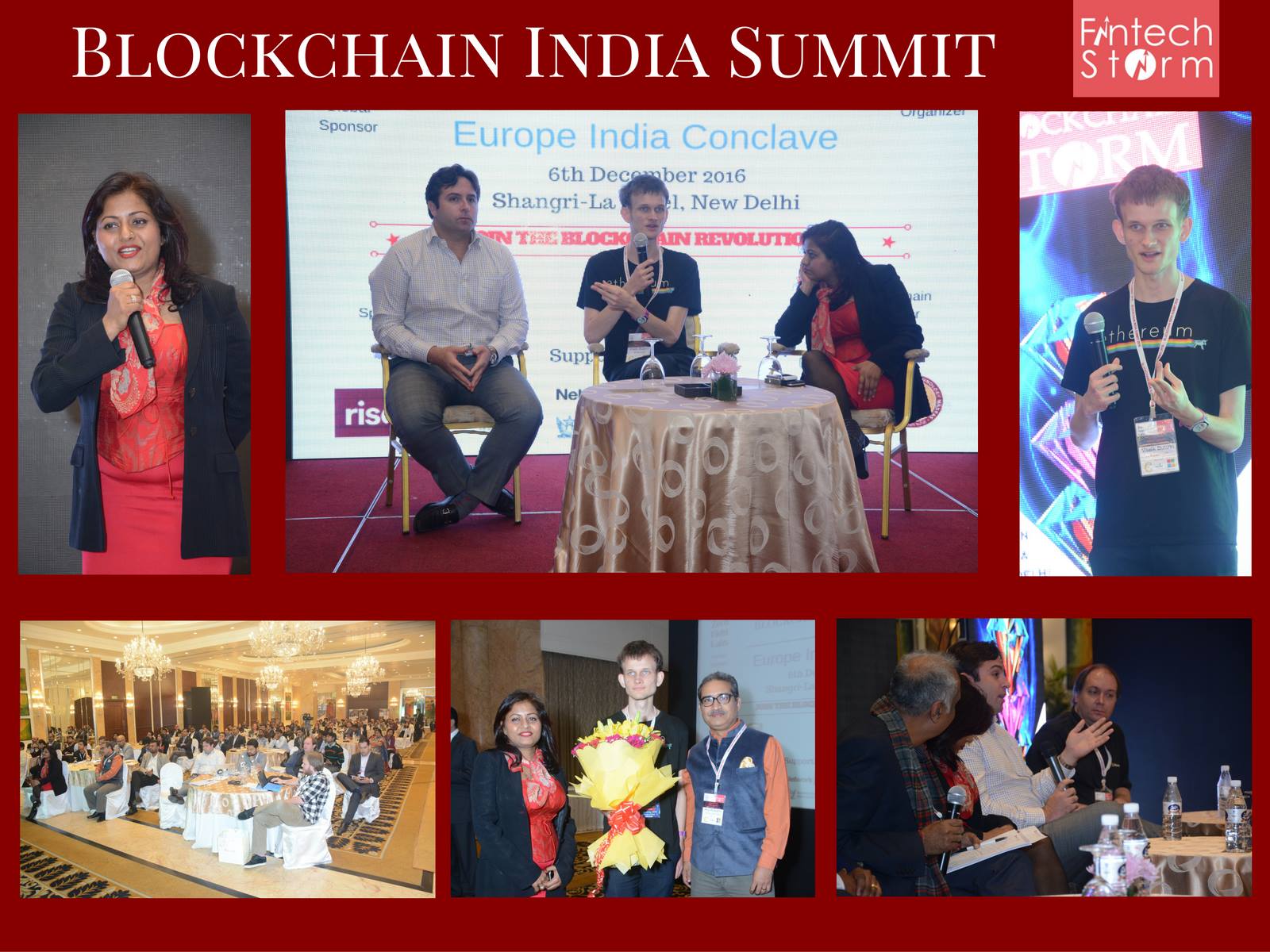 Blockchain 101 - A Technical Workshop for Corporate Finance professionals, investors, Banks.

We have invited the most talented international Blockchain experts to give practical training. Arifa Khan & Eddy Travia, London based blockchain experts who have both spoken at dozens of international blockchain conferences.
Register on eventbrite at http://shenzhenblockchain2018.eventbrite.com 
Sign up on our meetup group to exchange notes with other partiicpants.
https://www.meetup.com/Blockchain-SmartContract-Innovators/events/246176396/


Register for Session 1
2 January 2018 9:30am to 6pm 

Venue: TBC
Venue to be confirmed 
Depending on number of attendees, it will be confirmed. Please check with the organisers before attending. 
Shenzhen , China
Mango Building, No 5, Xuefu Road Nanshan 
Shenzhen, China
Venue will be confirmed to registered participants depending on the number of attendees. 


Register for Session 2 - 3 January 2018 - 9:00am to 2:00pm

Register for Session 3 - 4 January 2018 - 9:00am to 2:00pm

Workshop prices from RMB3500 onwards.

Topics Covered -

What is blockchain technology?

What is Ethereum and how is it different from other Blockchain solutions.
Smart contracts

What are cryptocurrencies

What is an Initial Coin Offering (ICO)?

Analysis of the most successful ICOs

Real-life applications : which problems were actually solved by applying Blockchain Technology

Scalability issues

Demo of several real-life Ethereum-based projects

Overview of Distributed Ledger Tehhnologies : To begin with, see definition of Smart Contract here (https://www.linkedin.com/pulse/what-smart-contract-james-carlyle?trk=prof-post) :

Workshop Guest Speaker,

Ms Arifa Khan, Founder Himalaya Labs, Capital Coin

Arifa Khan is Ethereum India Partner.

Arifa's latest project is setting up a Decentralised Capital Markets Platform for Initial Public Offerings through a tokenised platform for securities. She will be leading the Capital Coin ICO in early 2018 as CEO and Founder. Arifa is Member WhartonUK Club Committee, Founder Europe-India Conclave Series, speaker at ICBI's "Payments International 2015" and an acclaimed painter. Arifa has spoken at several international blockchain conferences alongside Vitalik Buterin. She was a speaker at several international blockchain conferences in 2017 in Macau, China, Ethereum India Summit featuring Vitalik Buterin, Davos (D10e), Istanbul (ICO Summit), Bengaluru Tech Summit, Kiev (Blockchain UA) etc.

She is a London based Blockchain & Fintech expert, a seasoned Banking & finance, strategy and operations executive, with over 15 years experience in Investment banking, Leveraged Finance/ Financial Sponsors Coverage/ Debt Products & Credit. She has worked with two suisse banks Credit Suisse & UBS, which honed her ability in deal origination, analysing strategic growth maps of companies, leading teams for impeccable execution. She has deep sector expertise in Banking & Financial services & Fintech, operational insights, the business acumen to forge big strategic partnerships. She currently advises Government of India on infrastructure financing. Arifa has an MBA from The Wharton School of Business, USA. She is also mathematically gifted, and has a B.Tech from IIT Madras. She is a Blockchain evangelist. Her profile features in Femtech Leaders.

Arifa is also the architect of Europe India Conclave and Token Storm Global Tour.
She writes a popular series chronicling her Blockchain World Tour on medium.com "Tales of a crypto nomad".
https://www.asiasentinel.com/econ-business/attack-global-securities-industry/
https://medium.com/@misskhan/tales-of-a-crypto-nomad-fbb30066c2da
https://medium.com/@misskhan/daring-diaries-of-a-crypto-nomad-part-1-a628390089c7
( http://www.femtechleaders.com/europe/arifa-khan/ )
Here is what Londoners say: ( http://www.haggerston-times.com/fintech-start-up-storm-discusses-online-payments-asks-if-banks-are-losing-ground-in-the-battle-for-financial-services/ )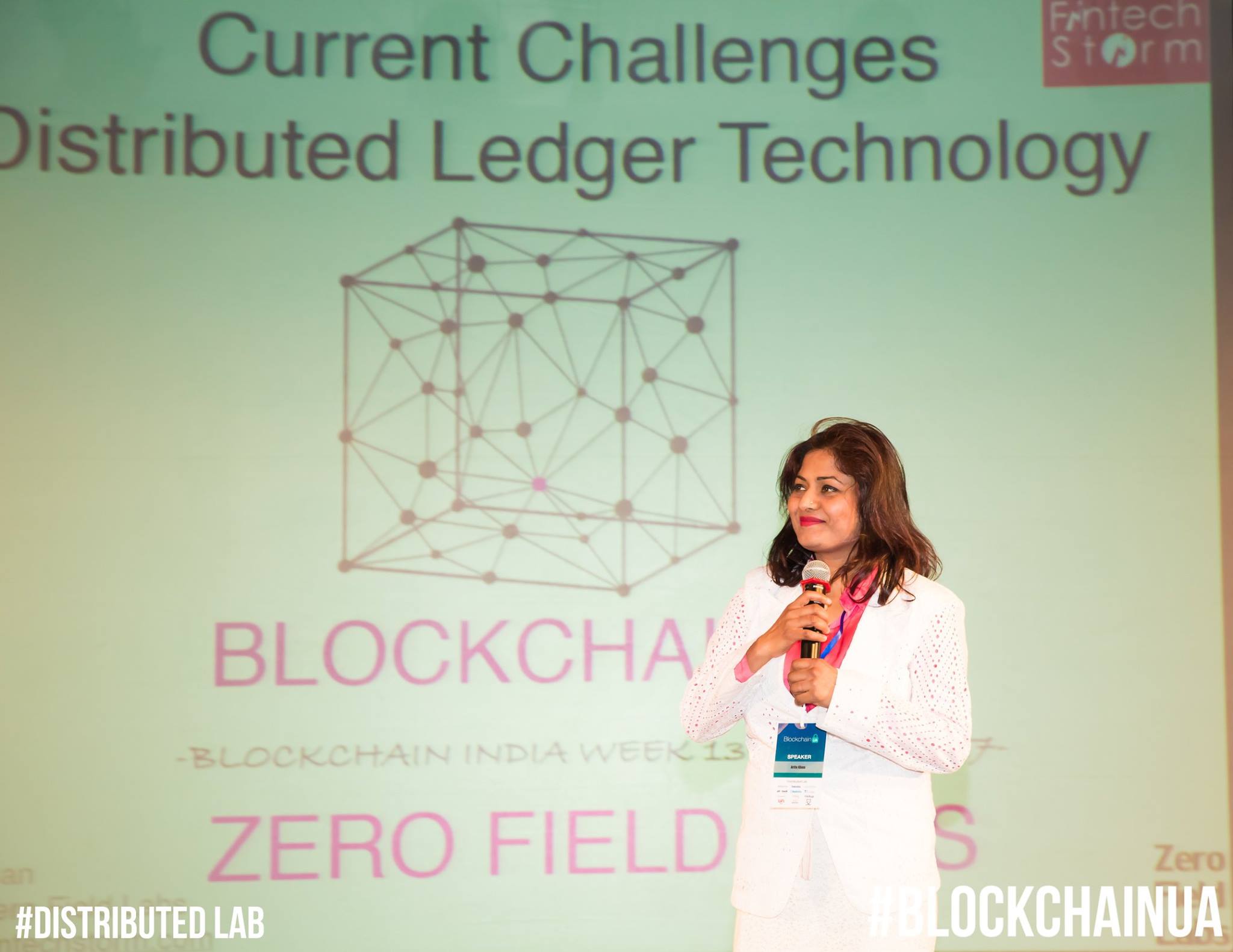 Workshop Guest Speaker Mr Eddy Travia, CEO Coinsilium

Eddy Travia is a pioneer investor in blockchain technologies and the co-founder & CEO of Coinsilium, the first London-quoted blockchain investment firm. In 2013, following nine years as a private equity fund manager in Greater China, Eddy co-founded Seedcoin, the world's first global incubator of digital currency startups, and was recognized a year later as one of the 'Top 3 Most Influential Investors' in Blockchain along with Marc Andreessen and Roger Ver at the Blockchain Awards 2014 in Amsterdam. Eddy has led investments in more than 16 cutting-edge blockchain startups world-wide including Factom, RSK Labs, Magnr and SatoshiPay. He is also the co-founder of Block Chain Space, the first blockchain startup accelerator in Europe which launched in February 2016 in Barcelona.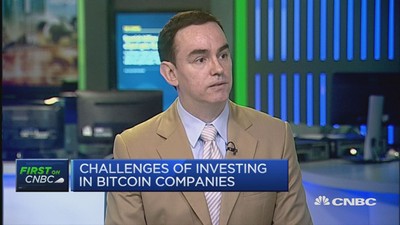 Which companies should sponsor this workshop?

Any company that wants to attract top notch developer talent

Any company that supports the Blockchain eco-system

Any company that wants to adopt the latest and cutting-edge technology & innovation

Any company that wants to get exposure in European and Indian fintech ecosystem through Fintech Storm's vast networks

A company that wants a platform for dialog with the community of smart contract developers, founders


Who Should Attend this workshop?

Anyone who is interested to learn more about :

The applications of Blockchain and the latest advances in distributed ledger technologies

How can distributed ledgers solve real word problems

Technical challenges in coding

How the applications exist and operate in the real-world

The impact of these applications upon businesses and professions


Typical attendee profile:

Founders & Entrepreneurs•

Bitcoin & Blockchain companies that want to showcase at this event•

Developers•

Startups looking to hire Blockchain talent•

Academic Researchers•

IT professionals and Companies•

Strategy Consultants•

Accountants•

Legal Professionals•

Financial Professionals, IFA's•

Insurance Professionals•

Brokers, Financial Market Participants •

Journalists We are committed to creating and connecting the Blockchain Inventor Community in Europe.

Here are some images of our recent workshops in London.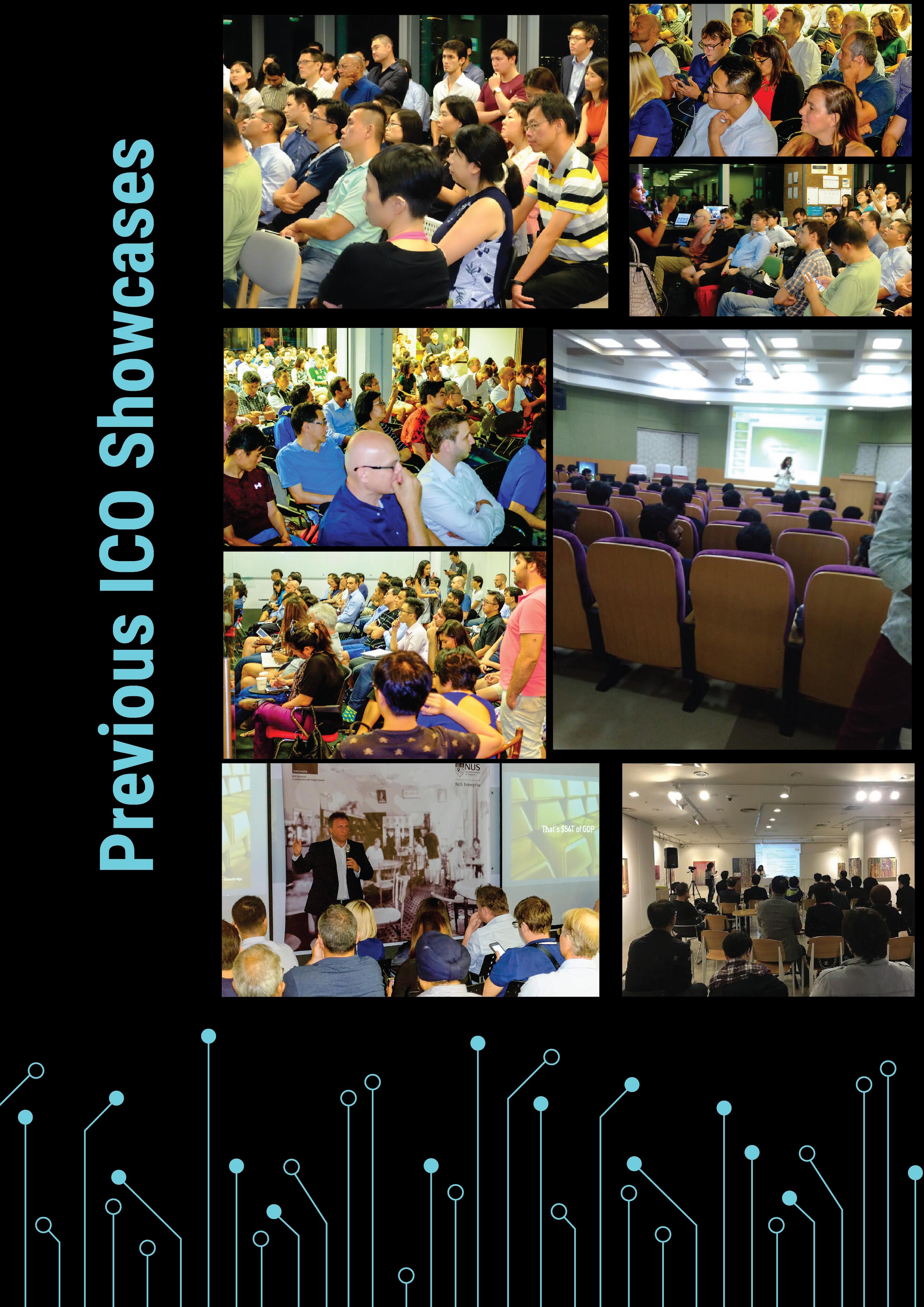 Enjoy! Come join the Blockchain Revolution !

Coming Soon!

-------------------------World Blockchain Showcase Dates --------------------------

8 Jan Seoul

9 Jan Shenzhen

10 Jan Shanghai

12 Jan Tokyo

16 Jan Mumbai

22 Jan Davos, Switzerland

31 Jan, London

Interested blockchain projects should get in touch. email: team@himalayalabs.com

How to stay updated with Fintech Storm future events? Signup for one of our events or see past events : http://fintechstorm.eventbrite.com 
http://tokenstorm.com - Coming Soon!

Join our Meetup groups in London & India

https://www.meetup.com/Blockchain-SmartContract-Innovators/
https://www.meetup.com/Mobile-payments/

https://www.meetup.com/Fintechstormindia/

http://facebook.com/fintechstorm
http://facebook.com/tokenstormworld

Upcoming ICO Showcases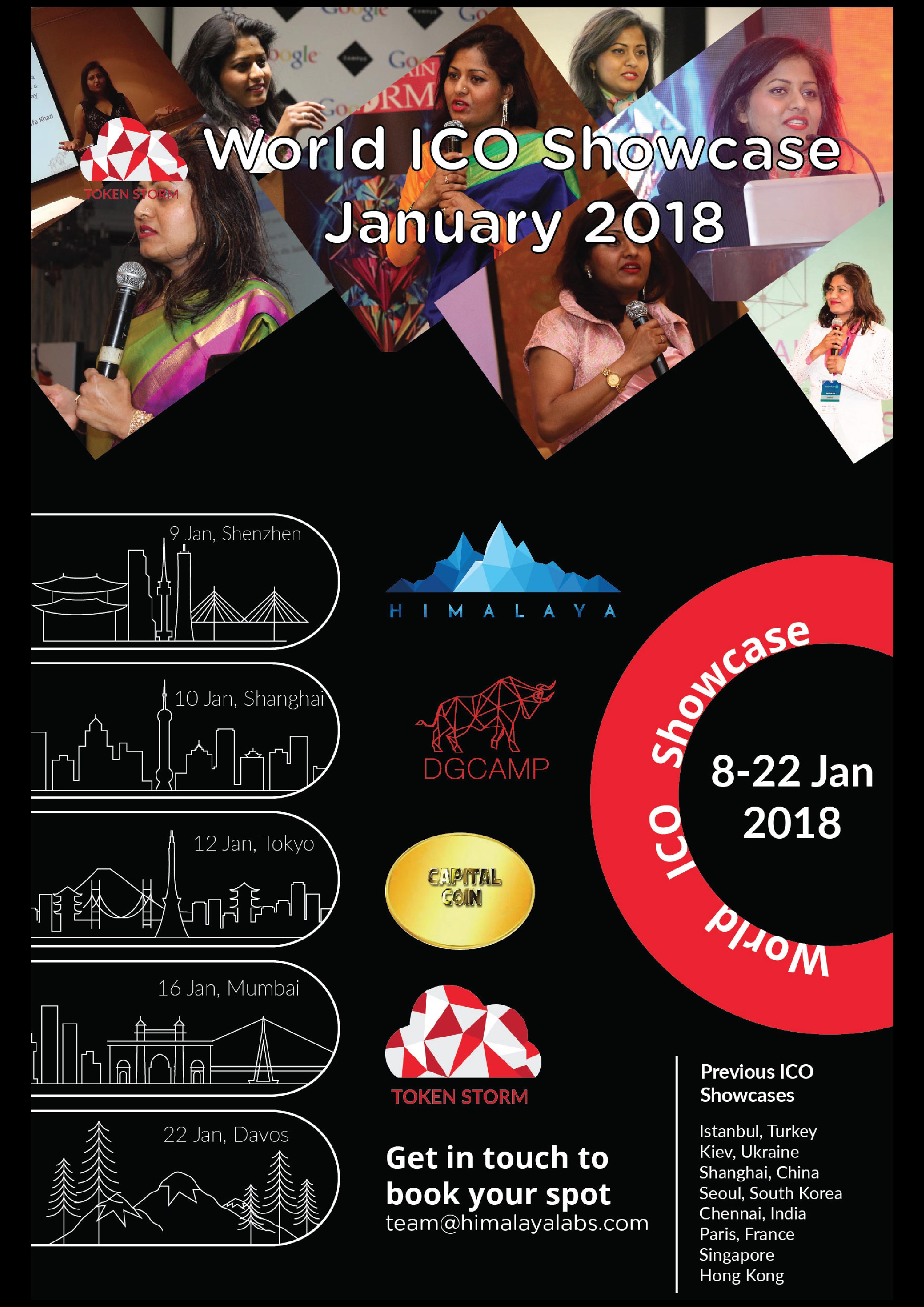 @fintechstorm

Anyone interested in learning more about speaking, sponsorship opportunities can contact arifa@himalayalabs.com

Enlightening, Thought-Provoking, Inspirational
For chinese speaking partiicpants:
Access the Mandarin site and register 
-----------------------------------///////----------------------------------------
活动内容...收起
活动简介
由区块链权威、英国区块链创业公司DGCAMP创始人Arifa Khan女士让各位了解区块链和整个加密生态系统,包括智能合约,共识机制,加密趋势和其在真实世界的应用和局限。
详情
2018年1月2日至4日
启发,思考,激励
踏上您区块链旅程的第一步
您会在新的一年做些什么来提高您的技能和财富创造能力?
当然是了解区块链技术和加密货币经济!
我们把数字货币领域的全球领导者带到深圳,他们是能帮助您在加密货币市场取得成功的专家,并会教会您如何参与区块链项目!
为什么选择这门课程?
您认为区块链会更加壮大!您已经参加了大量关于区块链的会议,
研讨会和聚会,就分布式账本、共识、去信任机制、工作证明、权益证明等问题进行了讨论。
您知道区块链如何正在彻底改变全球银行家的想法,
且知道已经有数亿美元的资金正在追逐侧重于区块链的金融科技创业公司。
你甚至读到过2017年ICO已经筹集了超过50亿美元,
仅11月份就有公司筹集了超过9亿美元的新闻。
但是,您或许想知道如何利用这个趋势。
也许您不确定如何在任何特定的领域(金融,物联网或人工智能)中实际应用区块链概念,
或者如何创建或发现潜在的颠覆性应用程序。
有或者,如果您有足够的理论知识并且想要从全球公认的权威那里学习区块链的实际应用,
或者您是具有深厚技术知识的区块链创业者,那么这就是您的课程!
"您应该认真考虑这个技术(区块链)就像您应该在20世纪90年代早期开始研究互联网一样。"
- Blythe Masters(前摩根大通商品负责人,执行委员会成员兼数字资产控股现任首席执行官)
我将在这门课程中学到什么?
区块链简介:
•区块链基础课程(它的起源,主要特征,区块链协议的不同类型,演变)
及其在现实世界中的应用和限制
•区块链投资,机会,风险和挑战
•区块链 - 如何建立去中心化的信任?
关于智能合约及如何使他们工作:
•区块链2.0:什么是智能合约?
•智能合同简介和应用程序示例
•区块链在金融领域的应用
•资产令牌化和令牌提供
初始筹币(ICO)
•什么是初始筹币(ICO)?
•分析最成功的ICO
•ICO如何打破传统的风险投资融资模式
区块链的未来 - 区块链的挑战及区块链在物联网和人工智能中的应用
•区块链 - 有哪些挑战?什么是共识机制?
•区块链和物联网,区块链和人工智能如何协同运作?
去中心化市场与区块链 - DGCAMP简介
•介绍去中心化
<span style="box-sizing: border-box; margin: 0px; font-family: 等线; font-size: 11pt; max-width: 100% !impor
When & Where

5 Xuefu Road
Mango Building
Next to TenCent Building, Nanshan
Shenzhen, Shenzhen
China

Tuesday, January 2, 2018 at 9:30 AM

-

Wednesday, January 3, 2018 at 6:00 PM (CST)
Add to my calendar
Organizer
Fintech Storm Series is a spectacular monthly series which started at Google Campus London for fintech folks by fintech folks. We started in 2014 and have hosted around 100 events featuring 100s of fintech & blockhain companies so far . Our famous speakers include Vitalik Buterin, Founder of Ethereum, Nick Szabo. We have featured 100s of companies and CEOs before they hit big : such as Blockchain.info, Revolut, Currency Cloud, Boku, Zapp, Bango, Everledger, Realex Payments, Sage Pay, Azimo, Invoice Sharing, Friendly Score, Invest Up, Azimo, TransferGo, Ixaris, YoYo, iZettle etc. 
To see detailed profiles of speakers and to register visit:
http://fintechstorm.eventbrite.com