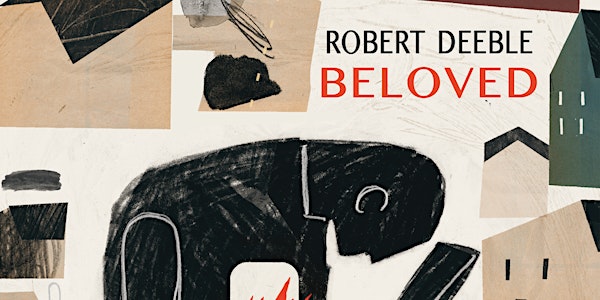 Shenandoah Davis, Robert Deeble, Lotte Kestner, Mike Dumovich @ Ballard Homestead
When and where
Location
Ballard Homestead 6541 Jones Avenue Northwest Seattle, WA 98117
Performers
Headliners
Shenandoah Davis
Lotte Kestner
Refund Policy
Refunds up to 7 days before event
Description
4/12
Shenandoah Davis,
Robert Deeble ("Beloved" album release), Lotte Kestner,

Mike Dumovich
"On her third LP, Seattle's Shenandoah Davis turns breakups into pitch-perfect chamber pop, propelled by wise lyrics and her striking, classically-trained voice." - Cameron Cook, Pitchfork
"Once described as "an arresting talent, able to gain entry to places rarely imagined by most songwriters" (Paste Music), Robert Deeble is an American singer-songwriter based in Seattle. His recordings have been noted for their orchestrated arrangements, a subtle, minimalist style of production and lyrical content. His work has often featured music industry veterans such as Victoria Williams, Rachel Blumberg (The Decemberists), Anna-Lynn Williams (Lotte Kestner) and drummer Stephen Hodges (Tom Waits/Mavis Staples). BELOVED is Robert's sixth album and is a heartwarming collection of lyrical memoirs that recalls the journey of how he and his wife became a family to their adopted daughter. "
Lotte Kestner is the solo project of Seattle-based musician Anna-Lynne Williams, who spent the last decade as the singer and songwriter of the band Trespassers William. Her solo music has elements of her shoegaze past and influences, but lies somewhere closer to folk, relying on multi-layers of vocals to fill in the spaces, rather than electric instruments. Anna-Lynne has collaborated with the Chemical Brothers, Delerium, AFI, Anomie Belle, Damien Jurado, Sadistik, etc. and also sings in the duo Ormonde.

"Mike Dumovich is amazingly unique. Whatever rules exist in the music world, Mike threw out the ones that didn't work for him long ago. With his life-long friend and bass player, Toliver, Mike creates original soulful tunes that take the listener to uncharted territory. Mike's music and lyrics have depth and relevance that can be experience on many levels." - Band in Seattle
@ Ballard Homestead
7:30p show, 7p doors
$7 student, $8 early advance, $10 advance (not including fees)
$15 Day of Show
All ages, seated
MORE EVENT INFO:
- Seating is not reserved.
- We have a mix of padded chairs and benches available.
- We are an all ages venue.
- Please refrain from talking or texting during the show.
- Please enter quietly if the show has already begun.
- Please leave quietly, it's a very quiet neighborhood.
- Kids 10 & under are free at Abbey Arts concerts & arts events unless noted.
- For ADA information at Ballard Homestead, please see www.ballardhomestead.org/rent or email arts(at)fremontabbey.org There is a ramp around back on the south side of the Homestead for wheelchair access. Fremont Abbey is ADA accessible on both levels.
ABBEY ARTS, SEATTLE | NONPROFIT 501C3, NON-RELIGIOUS, EST. 2005
Presenting welcoming music, arts & cultural experiences for people of all ages & incomes.
We support low income families, veterans, and humanitarian nonprofit workers with free event tickets. http://www.fremontabbey.org/artsconnect
Venue rental info & more: http://www.fremontabbey.org/rent
Concert & events calendar: http://www.abbeyarts.me
Home Venue: Fremont Abbey, 4272 Fremont Ave North, Seattle, WA 98103 / 206-414-8325
Ballard Homestead: 6541 Jones Ave NW, Seattle
All ticket sales are final unless noted.