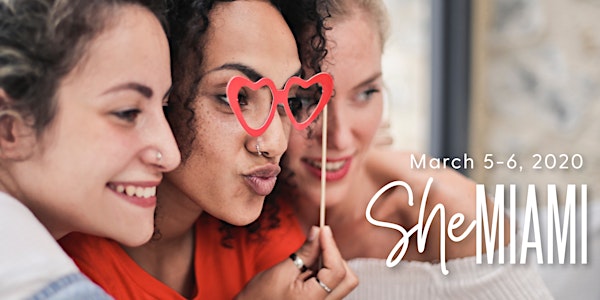 SheMiami
SheMiami is here to take you, your brand, business or career to the next level! Join us March 5-6, 2020! Michelle Abbs WIN Labs Miami Michelle Abbs WIN Labs Miami Director Leigh-Ann A. Buchanan Venture Café Founding Executive Director Andrea Campos Facebook Creative Strategist Claudia Caporal Speaker Next Door Communication Coach Fefa Caram FefaCaram Influencer & Entrepreneur Kristen A. Corpion CORPlaw Founder Alexia Gamero Millicom (Tigo) Finance Executive Victoria Kenny Brickell Media LLC Director Amanda Pizarro The Salty Donut Co-Founder Angela De Sousa Dynamic Growth Conscious Leadership & Life Transitions Coach Eliana "Pani" Trotta Pani Owner Halim Zakhia Halim Zakhia Mentor & Coach
When and where
Location
Venture Cafe Miami 1951 Northwest 7th Avenue #600 Miami, FL 33136
About this event
SheMiami is an annual event and powerhouse to celebrate, inspire and provide resources to women - makers, creators & innovators. From corporate, entrepreneurial women to anything in between, we're changing the conversation around business, leadership, networking, social media, and life-work balance.
Create:
Deepen and share your knowledge through panel discussions, concurring sessions, and hands on workshops.
Connect:
Listen to inspirational stories, share yours, and strengthen your network through match-making opportunities and networking. Get a chance to showcase your brandamong female colleagues at the event and by completing your business profile on the SheMiami app.
Collaborate:
Through the power of our BNPT and CAE create success goals and strategies, forge partnerships and collaborations and get an accountability circle to continue to grow beyond the event.
Admission Ticket includes Night and Day Program!
Night program (March 5, 2020) includes opening + powerful group coaching sessions and networking. Day program (March 6, 2020) includes hands-on sessions and workshops with experts on purpose, social media strategies and legal resources and must-have business action items.
Space is limited!
Attendees will have access to:
Day packed with content, resources, inspiration and hands on learning.
Business Network Power Time - where you sit down with other attendees guided by a coach to talk about your business, career, dreams or interests to delve into your goals
List of delegates attending event and networking opportunities with like-minded women!
The CAE. The circle of Action and Empowerment fosters connection and growth post event.
SheMiami App Business Profile - create your business profile to promote your brand/business and start collaborating with shemiami attendees beyond event.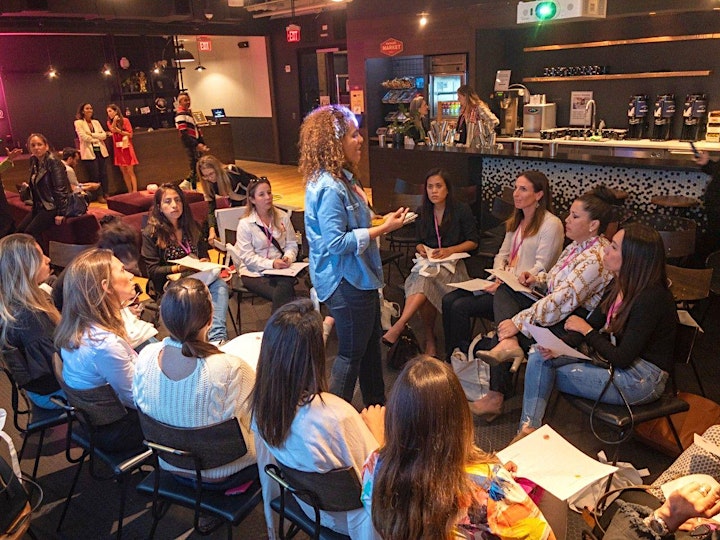 CAE
The circle of Action and Empowerment fosters connection and growth post event. It is so important to support and empower your fellow women.
AGENDA
March 5, 2020 (4:00 pm - 7:00 pm) - Venture Café (CIC)
➜ Opening - Intro to amazing resources in Miami
➜ BNPT Business Networking Power Time: A success coach will guide your group with a series of dynamics to explore, connect and share your goals, business and more!
➜ Networking
March 6, 2020 (8:30 am - 1:00 pm) - WeWork
➜ Welcome Remarks - Where we stand!
➜ 4 role models worthy of your time.
➜ Finding your why - a hands on session to help you uncover your passions & the reason behind your business.
➜ Growing your business through social media - how to create a successful strategy powered by a facebook creative strategist.
➜ The Ugly side of Business - practical legal advice with a real cool female lawyer.
➜ Wrap- Up + Closing