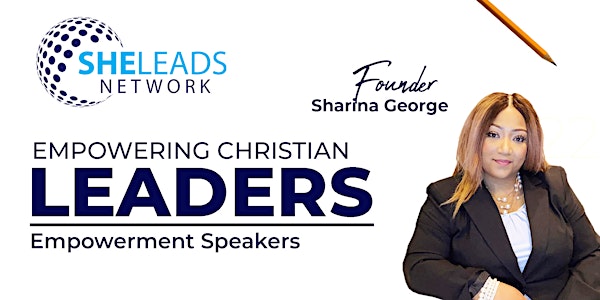 SheLeads August Seminar: Confidence
SheLeads August Seminar is designed to increase your confidence in business, ministry and self-empowerment.
About this event
Our vision as an organization is to connect Christian Women in Leadership and Business to resources while making a continued effort to transfer knowledge and skills to the next generation, focusing on growth while making genuine connections.
These monthly seminars for women and men are designed to increase characteristics that help believers walk out their kingdom assignment with boldness and confidence. Fear is a major tactic of the enemy and confidence counter attacks that attack. With so many distractions and inner self-doubt, it's an honor to host monthly seminars to benefit Christian believers.