The hottest car show in Colorado! Meet Aaron Shelby, Allen Grant, Peter Miles and more. Open bar, ice cream and dinner included.
About this event
Join us for the Shelby American Collection's 25th Anniversary annual car show and party featuring famous Shelby American Team members. This year we are celebrating the racing career of Ken Miles.
Bring your own Shelby, Mustang or any cool collector car to show off in the car show. Your ticket to the party includes dinner, open bar, commemorative poster, autograph session and special guest speeches. 
Carroll Shelby shaped American racing in the 1960's with his aggressive race car drivers and automotive designs that are still loved and cherished today. The Annual Car Show and Party is in honor of his legacy. This year's special guests include FIA World Manufacturers' Championship race car driver, Allen Grant, Shelby American president, Gary Patterson, Peter Miles, son of Ken Miles, and other original members of Shelby American.
We will be drawing the winner of the 2020 Shelby Mustang GT500 at the party! Enter to WIN the 2020 Shelby GT500 at www.ShelbyGT500Contest.org. 
Children 12 and under are free.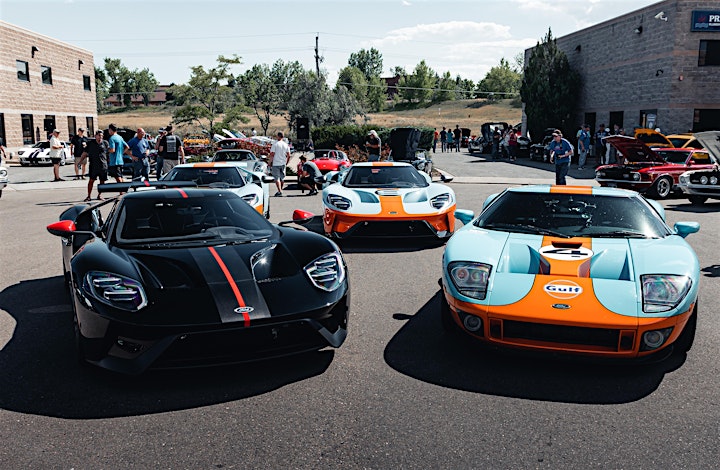 Organizer of Shelby American Collection's 25th Annual Car Show and Party
The Shelby American Collection celebrates the rich heritage of the Cobra, Shelby Mustang and Ford GT40 cars that changed the face of auto racing in the 1960s. Thanks to the generosity of owners and collectors, we have some of the most important American racing cars ever made on display. And an extensive collection of race records, photographs and memorabilia from the pioneer drivers and visionaries of the era including Carroll Shelby, Allen Grant, Ken Miles, Dan Gurney, Bob Bondurant, Phil Hill, Phil Remington and other Shelby American Team members.
The museum, staffed and run by volunteers, is dedicated to serve as a resource for all Shelby enthusiasts, and to preserve one of the most important eras in American automotive history for all generations. You can learn more and see some of the remarkable automobiles we have in the collection at our website: https://shelbyamericancollection.org. We appreciate your support!