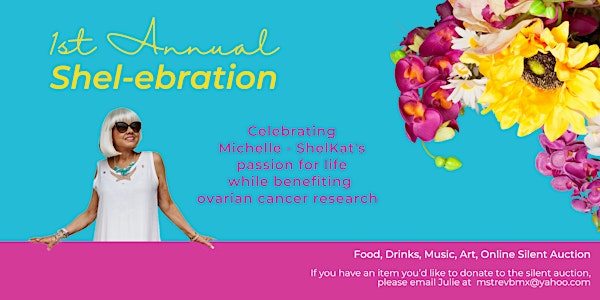 Location
AnArte Gallery
7959 Broadway
#Suite 202
San Antonio, TX 78209
July 17th is Michelle's Birthday Let's celebrating Michelle - ShelKat's passion for life while benefiting ovarian cancer research!
About this event
Food, Drinks, Music and Art!
There will be an online silent auction and other opportunities to donate in person at the event.
If you have an item you'd like to donate to the silent auction, please email Julie at mstrevbmx@yahoo.com.
Hosts: Ana Montoya, Esther Cervantes and Michelle's family - Jeff & Kerry, Joe & Julie, Marcie & Phillip, Ashley & Dave, Jake & Laurel, and John