Description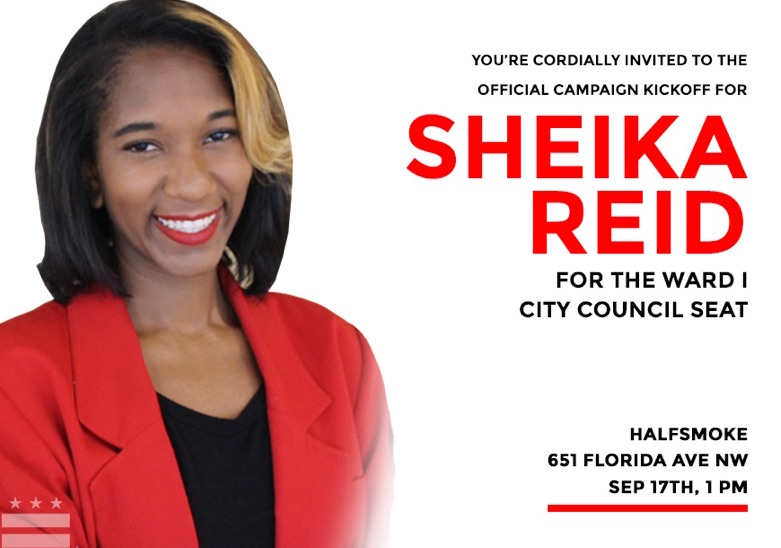 Sheika Nikole Reid has always found a sense of pride and honor in serving her community. Many of you know her from her work with environmental justice groups, encouraging workers at Howard University to join Labor Unions, or from her family's work in helping to realize the dreams of first-time homeowners.
Sheika has always fought for her community, and is taking the biggest step of her life and running for city council. Please join her and several of her closest friends and family members as she sets off on the road to the Ward 1 City Council seat.
Her campaign platform's core issues are:
Affordable Housing
Small Business Development
Transportation
Education
Constituent Services
Come hear her discuss her platform and meet the team members who are tirelessly working on her campaign.
For questions and comments, e-mail her Campaign Manager, Margaret Ntambi: margaret.ntambi@reid4ward1.com
You can follow the campaign on social media:
Donations can be made Here