Gourmet Specialties By Chef Clyde Of Ripkas Beach Cafe Signature Cocktails & Drinks Live Music
About this event
This July is the time to celebrate summer 2021 with the Norwalk Seaport Association, right on beautiful Calf Pasture Beach in Norwalk.
On Saturday, July 31, the Norwalk Seaport Association is hosting an in-person event, Sheffield Island @ The Beach from 6:30 p.m. to 10:00 p.m.
The festivities will include delectable specialties from the land and sea by Ripkas Beach Café's, Chef Clyde, highly esteemed for his culinary creativity. A highlight of Sheffield Island @ the beach will be a Raw Bar of fresh, local clams and oysters that can be washed down with signature cocktails like the Seaport Swizzle, beer, wine, and a selection of soft drinks and infused water. The culinary delights don't stop there! For example, for seafood lovers there will be mini crab cakes, fried oysters, conch fritters, and, mini brioche stuffed with chilled lobster salad to name a few delectable delights. Meat lovers aren't left out and will enjoy mini Cubano bites, coconut curry chicken sate, mini beef kebobs, and more. Vegetarians can indulge at the cheese, crudités, and tapenade tables as well as at the wood-fired pizza station. Many more tantalizing goodies will be served at this amazing beach party that is not to be missed!
A beautiful sunset, seeing friends, S'mores on the beach, fire pits, and music add to the convivial ambience. The tickets @ $125 per person are on sale now and limited to 125 people. Tickets available online at seaport.org or by calling the Seaport Office at 203-838-9444, so get them today so you don't miss out on the fun – for a good cause.
Tickets cannot be changed or refunded unless there is a weather cancellation.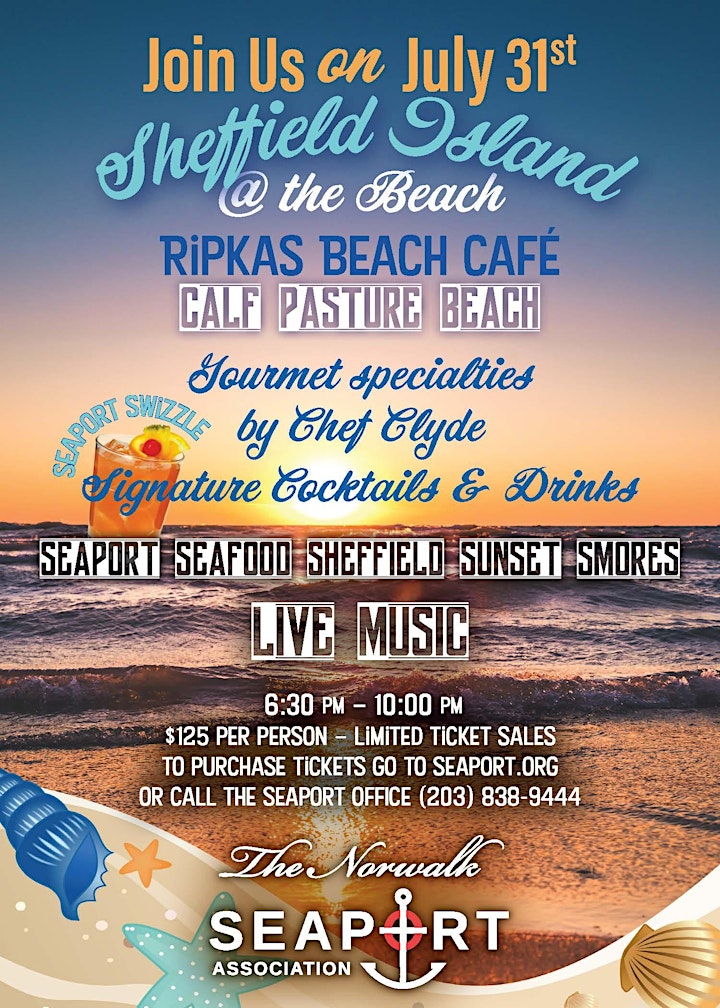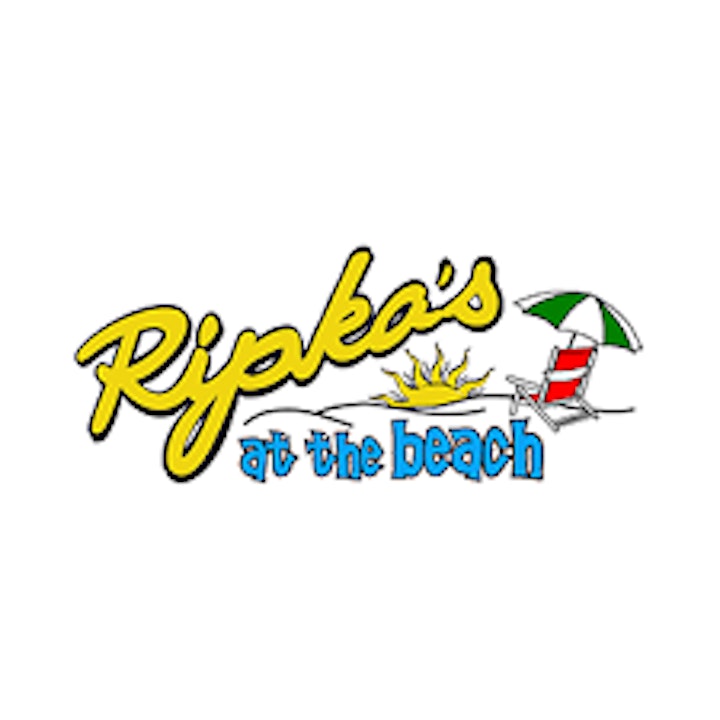 Organizer of Sheffield Island @ The Beach
The Norwalk Seaport Association was founded in 1978 by a group of local citizens who had a vision to revitalize South Norwalk and preserve Norwalk's maritime heritage. The Norwalk Seaport Association offers a cultural, environmental, and historical journey to the Norwalk Islands.