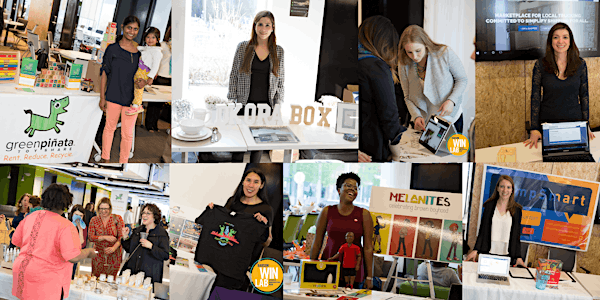 When and where
Location
WeWork South Station 745 Atlantic Avenue Boston, MA 02111
Description
#SheDemos is a collaboration between SheStarts and Babson's WIN Lab built to highlight high-growth female founders and their startups in the city of Boston. The night will begin with over a dozen startups showcasing their products to the public, followed by the top five teams pitching their products to a panel of esteemed judges. At the end of the pitch sessions, one winner will be announced and awarded thousands of dollars worth of in-kind prizes. Those not in the final five still have a chance to bring home prizes as the "fan-favorite", determined by the company that garners the most public votes.
Up to ten will be selected to showcase and up to an additional 5 teams will be selected to demo live at the event. Selected teams will be notified by October 26.
The demo event will be held on November 1, 2017 at WeWork South Station. The winner of the demo competition will be selected and announced at the event by a panel of judges.

Interested in applying to participate? Head here to fill out the application.
_________________________________________________________________________________________
PRIZES:
The prize packages are in formation and we will add new items as we secure them.
Grand Prize Winner (selected by our judges) will receive:
Fan-Favorite Winner (select by the audience members) will receive:

_________________________________________________________________________________________
SheDemos 2017 is brought to you, in part, by WeWork.
WeWork is a community of creators. We transform buildings into collaborative workspaces. Our mission is to help companies grow by providing them with not just beautiful space but benefits, amenities, and community they need to focus on their business, all on very flexible terms. We currently have over 100,000 Members working out of our communities worldwide, and over 5,000 members here in Boston.