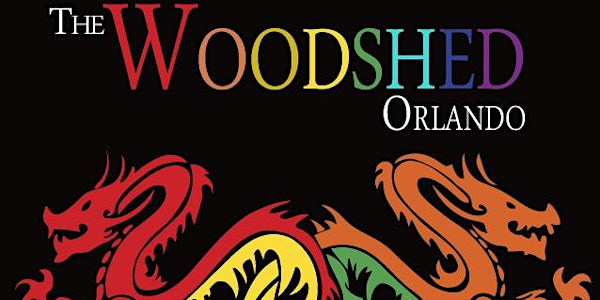 Shed Tickets August 13th
Dungeon opens at 8pm!
When and where
Location
The Woodshed Orlando 6431 Milner Boulevard Suite 4 Orlando, FL 32809
About this event
The Woodshed is open for pansexual play with all genders, orientations, and identities welcome every Friday and Saturday night starting at 8pm!
Due to COVID-19, you MUST pre-register so that we can monitor our attendance numbers!
If you do not pre-register, we cannot guarantee that you will be allowed entry.
All tickets listed are for general entrance. If you are going to become a member on the night in question, or are already a member but need to renew, your membership will be completed when you arrive and includes paperwork and an additional $10 in membership dues.
We offer discounts on general entrances to current members with a valid military or student ID (must be a current student)!
* These discounts are not valid on memberships (new or renewing).
* To access these discounts, in the ticket purchase window *before selecting your ticket* you will click on the link at the top that says "Enter promo code".
* Enter code "StuMil" without the quotation marks and click Apply.
* Your ticket will now show as $15.
* You WILL need to show your valid student or military ID when you arrive, or you will be charged the $10 difference.
For more information about pre-registering, as well as the precautions currently in place around COVID, click here.