About this Event
SHE WANTS REVENGE
When Calif. based She Wants Revenge released their debut album back in early 2006, it fast became apparent that they had created the soundtrack for the dark and debaucherous on many-a-dance-floors across the nation.
Much like their Electronic Rock fore-fathers; Dave Gahan, Rob Smith and Ian Curtis had done so before, She Wants Revenge offered a voice and a rhythm for scorned lovers, bored housewives, jaded hipsters, gender-benders and club-kids across the nation, all seductively swaying their hips and pouting along to the undeniably catchy tunes such as These Things, Out of Control and the instant cross over hit Tear You Apart.
By retracing the musical footsteps of their childhood, they struck a nerve in music fans everywhere, with their tales of betrayal, lies, and deceit. They went on to sell more than 300,000 copies in the USA alone. The band had realized that music fans craved more than the average love song, and if they were going to write songs, they wanted to explore the sides of male-female dynamics that are usually left unexplored and unexamined. Set to an infectious beat, they decided to sing about things you shouldn't do, and the things one does when no one is looking.
One song that encapsulated all of the above was their first single "Tear You Apart", it soon became a Top 5 Alt. Radio Single and was one of the biggest hits and radio spun tunes of 2006. Joaquin Phoenix went on to direct the video for the single which gained heavy rotation on all the leading networks, reached the homes of millions and secured a credible place in most critics and fans heads and almost everyone's record collections, myspace page and dance floors around.
Shortly after, they were invited to share a several dates with idol Brit pioneers Depeche Mode, in a surreal and symbolic passing of the baton, She Wants Revenge began to realize that the music they had lovingly written was beginning to reach a far larger audience than they had ever imagined. They went on to appear on all leading late night television shows including Conan, Letterman, Kimmel and Leno along with tours with Bloc Party, The Kills, and Placebo most recently.
Now it's their second round, and with the upcoming album release of "This Is Forever" (Geffen) out on Oct 9th - Justin Warfield and musical partner "Adam 12" Bravin have done what few new bands have managed to do - to not only beat the sophomore slump, but to have recorded an album that some would argue actually beats their impressive debut.
Tracklisting: This Is Forever
First, Love
Written In Blood
Walking Away
True Romance
What I Want
It's Just Begun
She Will Always Be A Broken Girl
This Is The End
Checking Out
Pretend The World Has Ended
Replacement
All Those Moments
Rachael
This Is Forever continues where their self-titled debut left off, a figurative morning after to the dance of the night before. Still continuing on the same path of creating thought provoking and emotional dance music, the album deals in the familiar themes of love, loss, and betrayal, yet somehow even darker in tone, with beats that bang even harder, and if it's possible, even catchier songs…a tall feat, but one they welcomed with open arms. With no intention of playing it safe this time out, the guys have crafted a challenging and compelling album that they are proud to present to their loyal fans and the uninitiated alike.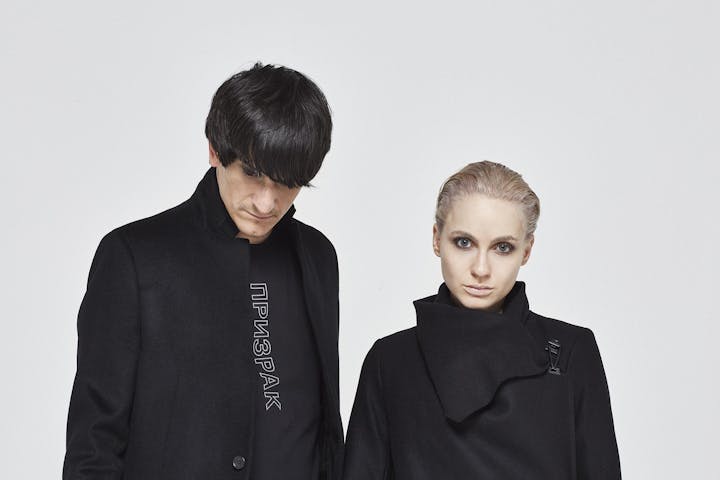 The dark.
It's a place some acknowledge from a distance, cowering in fear. To others, it's hollow void is a welcomed solace; a destination of comfort and safety. For Ariel and Jeremy, otherwise known as "Me and My Shadow"(or MXMS for short), it's their un-written reality. The two met by chance in a studio in the San Fernando Valley in late 2013; Ariel having just arrived in Los Angeles from New York City. What was to be a short writing session instantly blossomed into something poingent and deeply moving as their personal stories meshed into song over the coming weeks and months. The pair moved through the discovery that expelling love, death, pain, and fear into art brought instant relief not only to their personal lives; but became readily relatable to others navigating the broken state of our world and its current affairs.
Offering hope through honesty showered from broken beats, dark pianos, angry synthesizers, and Ariel's unparalleled hypnotic voice, MXMS carves yet another name on the genre tree…funeral pop. With a gamut of releases and their first feature cinema score slated deep into 2017, MXMS challenges our darkness to come to light through sound and visual stimuli in the same blunt and dramatic fashion that the duo's influencers Massive Attack, Tricky and others began during the renaissance of technological music.
"MXMS's music frequently swells from lush yet painfully intimate lows to rousing and inspirational cinematic highs, demanding to be mined for a transformative film montage. The duo relishes straddling the fine line between light and dark–as well as navigating, and often deliberately disrupting, the fault line between their fierce desires to both shun industry norms, and to share their music with the world." –Kurt McVey for Interview Magazine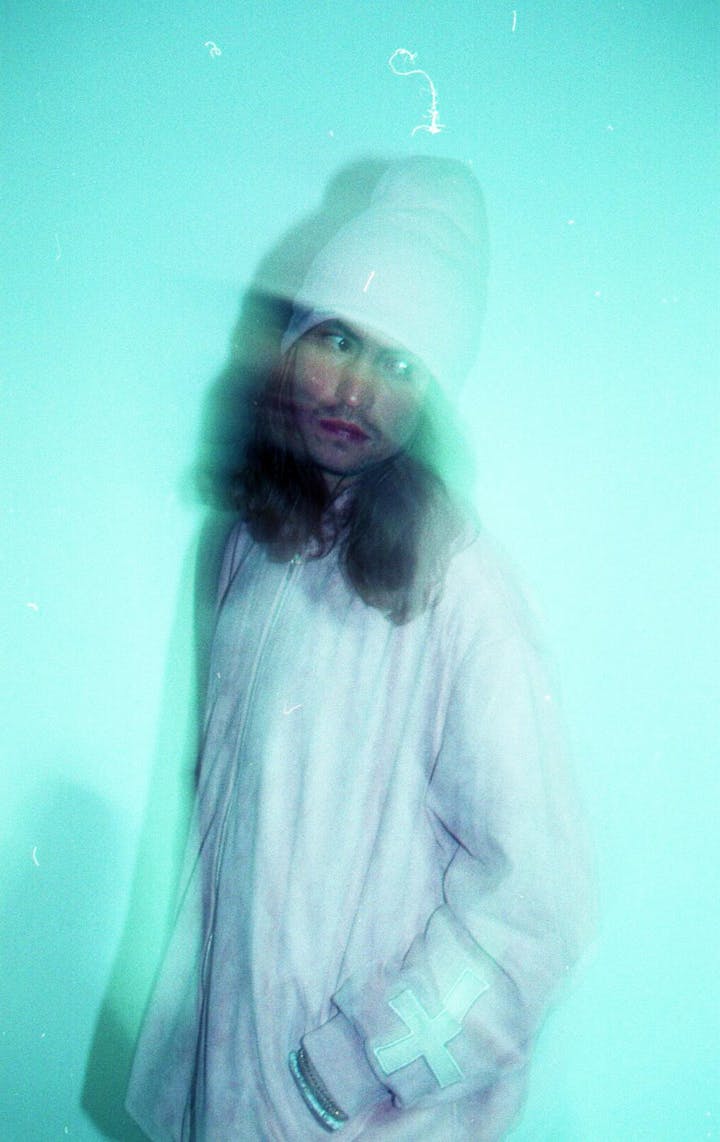 THE GUIDANCE BIO 2019
The only difference between me and a madman is that I am not mad.
--
Salvador Dali
It's been quite a while since someone really punched a hole in the live performance of underground dance. Whether you call it a stroke of genius or a glimpse at insanity every witness to The Guidance "live" agrees this is something that hasn't been seen in a long time.
Born in Chicago and currently residing in Los Angeles, Stefan Pruett adopted the moniker "The Guidance" in 2015 as a means of healing. Born
with a congenital heart condition coupled with a sudden loss of his younger brother at 20 years old, Stefan stalked his way into manifesting a reason to deny death. With a pacemaker acting as a reminding click track of life vs the afterlife, The Guidance has only waves to make.
The Guidance brings to the table a wide range of electronic genres and decades into a mashup of raw analog synths, playful storytelling and rich melodic dance music. Very quickly by 2016 The Guidance toured the world as direct support to Crystal Castles on their final run before heading to the studio with Producer Jeremy Dawson (Shiny Toy Guns/MXMS) in Los Angeles to hone in the sound of the new record.
The first single "Next Time" was released in late 2018 to a flurry of playlists and blog reviews. In Early 2019 The Guidance signed on with Tommie Sunshine's Brooklyn Fire Recordings to release the underground gem "She Likes the Dance Music" due on 22 March, 2019.
The Guidance will headline the Brooklyn Fire Records showcase during Miami Music Week and The Guidance will be performing live on main stage at UltraFest along with Tommie Sunshine and friends.