Description
SHE Talks® - Speakers Club House (Public Speaking) A Place to START - Get Comfortable with Speaking and Practice your Talk!

Members in this Meetup group will be notified of FREEBIES and DISCOUNTS to speaking events and workshops.

MENTOR GUIDED GROUP for WOMEN

Learn, Share, Craft your talk, Hone skills and Speak
FIRST SUNDAY of each month

* Come with an Idea or borrow one!
* Work on your talk.
* Create from scratch.
* Work on your delivery.
* Ready made audience.
* Professional Mentoring and Peer feedback.
* Professional Tips, Guidance and Resources.
* Professional photoshoot (once a quater).
PLUS
* Guest speakers!
Guided by Public Speaker, Author, Writer, Behaviouralist,
Mentor and Entrepreneur Fur Wale of SHE Talks®

MEMBERSHIP
First one is FREE No-obligation. Become a paid member for the quater and continue to come along the first Sunday of each month to hone the craft of speaking with professional mentoring. Rainchecks available if you cant make it.
- South Melbourne Community Centre.
- Cuppa's and Afternoon tea.
- Complete Membership per quarter $68 cover costs/refundable.


It runs like this...

STRUCTURED SETTING
...each week differs in format to stimulate experience.
...tools to overcome blocks, resistance, anxiety. ...professional speaking and memorising skills.

YOU CHOOSE WHEN TO SPEAK
PS, there's the possibility of some encouragement too!

GUEST SPEAKER
- Learn by observing.
- Question and answer.


EVENTS
- Become a SHE Talks event speaker.
- Receive speaking event tickets at VIP price.

TAKE A LOOK at SHE Talks® Youtube: https://www.youtube.com/channel/UC7eQA9sx_xiSqJiKAoDtCxA/videos?view_as=subscriber
FB: https://web.facebook....
INSTA: https://www.instagram...
---
Come along to the next one for free, and see what you think!

Fur Wale
SHE Talks® 'Authentically - Credibly - Expertly'
Customised Public Speaking Platform for Women, delivered by a female expert.
TED style Talks and Pitches
---

TESTIMONIAL for the SHE Talks® Customised Public Speaking workshop by founder Fur Wale.
Participant: "you are no doubt an expert in public speaking practices and there is nothing like this out there, well done. I did not expect what was delivered here today. I was just joining for my friend. I am already an established speaker and I must say your workshop is highly beneficial. I am inspired and have learnt a lot today! I look forward to learning more from you."

TESTIMONIAL for Fur Wale as a Speaker and Facilitator. "Fur Wale has been invited to speak and in-addition deliver inspirational workshops at many events with over 200 people, local Government, Mayor and Council in attendance. All with one key purpose – to define what living on your own terms really looks like. While the topics she is requested to deliver may vary, what the audience is always seeking remains the same – to 'GET IT'. Fur Wale always gifts her audience with the big Aha." Sandy Joffe CEO PPCG.


SHE Talks - My Big Idea event for Melbourne Day 2017. Held at Donkey Wheel House Melbourne CBD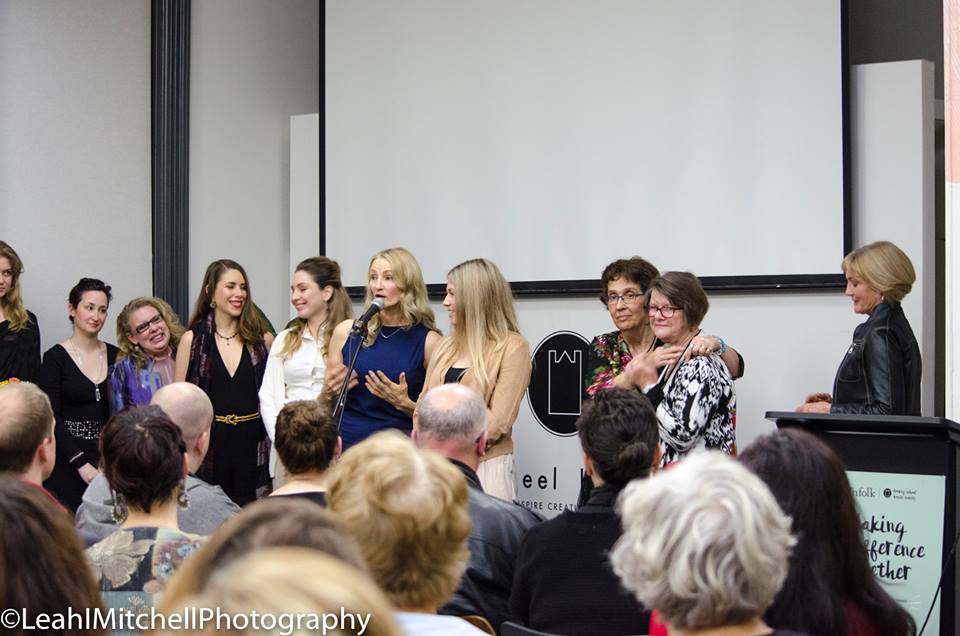 Date and Time
Location
South Melbourne Community Centre
1 Ferrars Street, South Melbourne
Melbourne, Victoria
Australia