Description
TED style Talks by SHE Talks
Melbourne Day Event
SHE Talks - My Big Idea
'Celebrating Women's Bright Minds'
Each with a very different topic...
These are eight women with a BIG IDEA that will entertain, stimulate, even shock
and most definitely provide you with a spark to take home!.
This is not just an event. This is an experience.you won't want to miss!
We want you to take home more than the feeling of being entertained.
Each Speaker has generously created a small-legacy-project for you to participate in.
Maya Angelou said that a legacy is "every life you've touched.'
EXCLUSIVE INTERVIEW You also get to see an exclusive interview with Tenzin Palmo - First ever viewing! Tenzin Palmo shares with SHE Talks, her private conversation with the Dali Lama and why he refuses to enforce women's rights in a country that needs them most. She also shares her BIG IDEA about women's role this century.
LOTS of DOOR PRIZES
- valued between $100 and $500.
On arrival, you will be asked by a SHE Talks host to select one of the prizes. Your name will go into the door prize draw, to be selected at the finale.
NEED TO KNOW - Mixed gender. Wherlchair access. Dress Minimum Smart Casual.-
DONKEY WHEEK HOUSE DOORS OPEN 6.30pm
Arrive 6:30pm
- 7pm-9pm -
Doors close 9.30pm.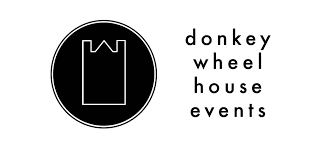 "We look forward to seeing you there!"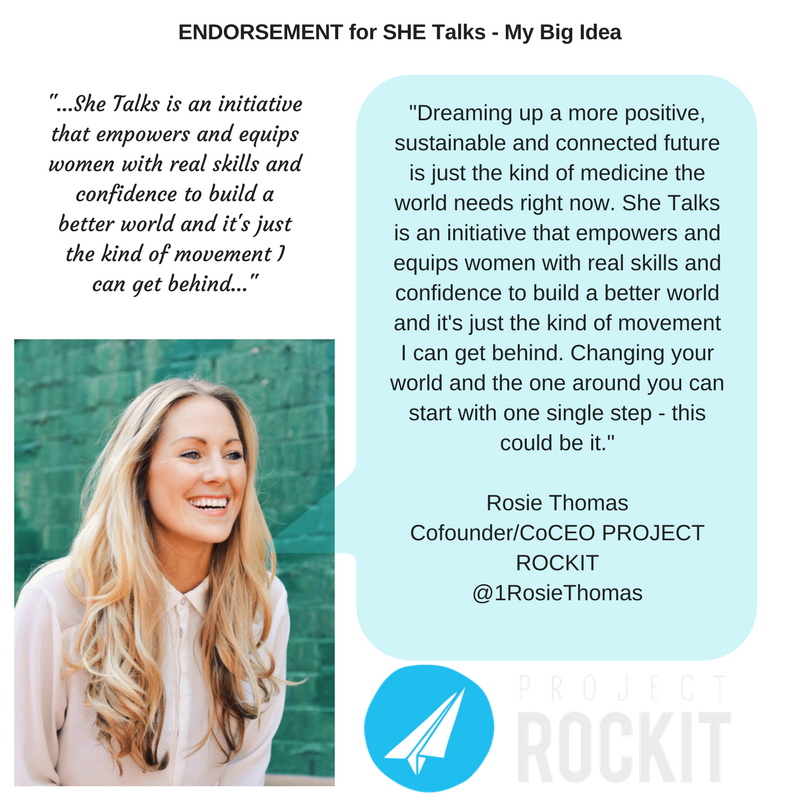 WHY CELEBRATE MELBOURNE DAY?
Melbourne is an energising, inspiring and accomodating place to live.
In Melbourne, it seems that we're spurred on by change and possibility. More than 60% of Melbournians believe in what the future holds for this place.
Melbourne continues to deliver entertainment and events that expand, inspire and touch us and Melbourne continues to evolve, not beyond the inhabitants needs but in a call and response to us, thanks to those helping to shape our City.
SHE Talks is one of those small enterprises that are helping to shape Melbourne through events that bring diverse individuals together, through the sharing of conversations, ideas and working on projects as a team.
WHAT IS MELBOURNE DAY?
Melbourne was founded on 30 August 1835 by settlers who sailed from Van Diemen's Land (Tasmania) aboard the schooner Enterprise.
Landing on the north bank of the Yarra River, they established the first permanent settlement. Near where the Immigration Museum now stands (corner of William & Flinders). This area is called Enterprise Park.
WHAT ARE IDEAS GOOD FOR?
Bright ideas are important, when they serve as messages of possibility and provide a view of future potential.
Expanding the mind to greater levels of conceiving and performing, even if the idea itself doesn't become a reality, rather, triggering individuals to their own visions.
Even when the usefulness in it is un-decided, a bright idea is transformative Those deas that take time, years, decades or centuries, until the shift in thinking happens to create impact.
Bright ideas that don't instigate immediate action - instead fuel conversations. Conversations that can bridge the gaps and enable us to be on the same page.
"There's nothing more powerful than an idea that delivers possibilities and inspiration. And, there is nothing stronger than a belief that is inspired upon with action." ~ SHE Talks Creator: Fur Wale
"An idea is anything that can change how people see the world," ~ TED Talks Curator: Chris Anderson.
---------------------------------------------------------------------------------
FAQs
TRANSPORTATION?
No need to stress over parking!
Park at your closest train station and arrive on the train at Southern Cross Station and simply cross at the Bourke Street lights and you are there!
Enter the gorgeous-giant-wooden doors.
Take the very intersting lift or take 2 flights of stairs.
Our warm SHE Talks hosts will greet you , allocate your chosen door prize.
WHAT CAN I BRING TO THE EVENT?
We suggest you bring your bestie or a newbie , a sibling, a young person with an inquiring mind.
HOW CAN I CONTACT THE ORGANISER WITH ANY QUESTIONS?
SHETalks@outlook.com
WHAT'S THE REFUND POLICY?
Email SHETalks@outlook.com
"We look forward to seeing you there!"