Description
She Stories is a night of storytelling, inspiration, and community. Each speaker has overcome abuse and domestic violence and now lives to help save current victims. During the event we will be learning how these strong women found a way out, and how they are now owners of amazing and successful buisnesses here in Fresno. These passionate women will not only be sharing their stories with you, but you will have an opportunity to tell your own story with other attendees, as well as ask questions and draw from the strength of other women in our community.
Speaker #1:
Debra Rush
Firstly, we will be hearing from Debra Rush, Co–Founder and Chief Executive Officer of Breaking the Chains in Fresno. Debra was a victim of human trafficking. After years of guilt and shame, she found the courage and strength to begin her healing journey. This spurred her quest to rescue women who are trapped in human trafficking and believe there is no way out. Debra will be sharing her story of how she broke out of human trafficking here in Fresno, and how she started a home that supports current human trafficking victims.
Speaker #2: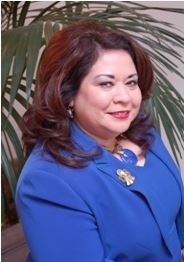 Lisa Casarez
Debra will be joined by Lisa Casarez who is the founder and CEO of Angels of Grace Family Foster Agency. Lisa was a victim of domestic violence. Through surviving, Lisa's goal became to provide a place of refuge and healing for foster children, a place focused on the children's emotional and physical needs, to love, nurture, and protect the mind, body, and spirit of the children she serves.
Speaker #3: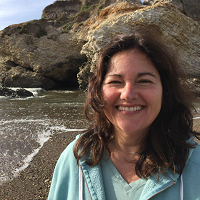 Nicole LeDonna
Nicole, who was a victim of abuse, and had family who conspired in the early on-goings of human trafficking, will be sharing her story of finding freedom and how she has now started many successful businesses. We will learn more of her current business, how it aims to support high achievers who have experienced major trauma in their pasts, and how to find success in their entreprenurial ventures.
This will be a night of healing, and empowerment. There is a way out. There is help. This is not the end.