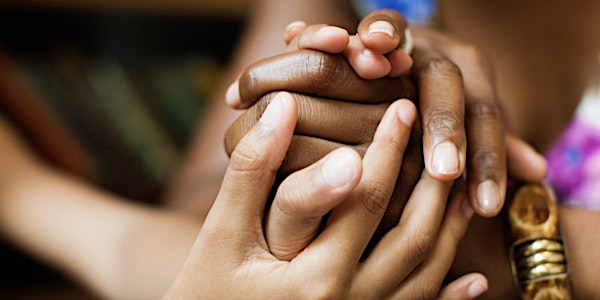 S.H.E. Sings! Online Fall Series
Sacred Women's Circles Meet Singing in Harmony
Refund Policy
Contact the organizer to request a refund.
About this event
S.H.E. Sings!
A 9-week series devoted to going deeper
October 21, 28, November 4, 11, 18, 25, December 2, 9 & 16
We have space for 35 participants
Synchronize — Personal Growth and Sisterhood:
Enjoy weekly check-ins with your sisters (in breakout groups)
Be witnessed, and be a witness to personal growth and transformation
Grow your community of women who love to sing in harmony
Go deeper with yourself, each other, the songs, and the Spirit of Life moving through you — each week Heather will bring different topics of exploration
Keep your videos ON — this will enable us to strengthen our community and help us all feel a deeper sense of intimacy, belonging, and trust
ALL of you is welcome here — bring your grief, your joy, your pain, your fear, your desires and dreams
Harmonize — Sonic Bliss and Skill Building:
Learn the secrets of holding your own part
Build your repertoire of harmony songs that open, inspire, and uplift
Discover the power of embodied listening
Develop better pitch, intonation, and ability to blend
Learn the basics of building chords so that you can begin to create your own harmonies
Enjoy videos and listen to MP3s that Heather has created to help you practice these skills
Energize — Benefits of Circling & Singing:
Let go of negative beliefs about yourself, your voice, and your relationship with women
Get your weekly dose of oxytocin
Feel clear, open, and ignited!
Feel more aligned with your feminine spirit
Experience the power of intention and prayer woven with your voice
Fortify for these bumpy times
Heal yourself, heal the planet
The Basics:
9 hour-long Zoom calls
Weekly check-ins with your sisters in breakout groups
Weekly journal questions around the topics of self-growth and sisterhood
Playlist of this session's collection of songs and chants with parts parted out
MP3s and videos to help you practice harmony singing
A free download of the Sisters of the Moon album
Free entrance to the Sisters of the Moon Full Moon Sing-Along on November 30th
Tuition:
Early Bird ~ One Time Payment: $197 (ends October 16th)
Right on Time ~ One Time Payment: $297 (starting October 17th)
Early Bird Payment Plan: $75 deposit + $75 on October 7th and November 4th (You will be contacted by Heather's assistant, Natalie, to set up your payment plan.)
Right on Time Payment Plan: $100 deposit + $100 on November 4th and December 2nd (You will be contacted by Heather's assistant, Natalie, to set up your payment plan.)
We have 5 partial and 2 full scholarships available: Apply Here
Classes are held in an easy to follow, call and response style. We use the oral tradition of singing. No need to read sheet music, and no experience necessary.
You'll be invited to sing your griefs, gratitudes, prayers, and praises. The weaving of vocal vibration, deep intention, and radiant joy, shared by a sacred community of women, is the most powerful form of prayer we know to manifest our dreams and transform our lives!
Heather is the founder and director of Yala Lati Women's choir and has been leading weekly women's song circles and bi-annual retreats in Santa Cruz for over 15 years! Because of COVID, she moved her circles online and is enjoying every precious moment!