She Rises: A New Creation Story For A New Paradigm

Thursday, March 16, 2017 from 7:00 PM to 9:30 PM (PDT)
Event Details
Samavesha presents
She Rises: A New Creation Story For A New Paradigm 
Performance by Leah Lamb and Laura Inserra
As part of the Rose Labyrinth Series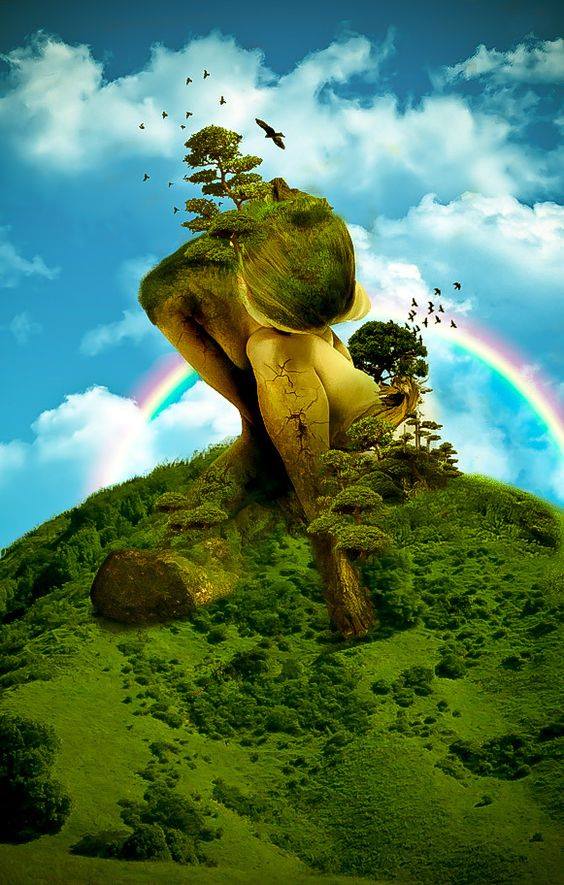 This is a magical story... because She is a living story. With each new audience She meets, another line, another chapter is added, and carried forward to be given to the next audience of participants. You can sit back and enjoy the show, or engage and participate as much as you like. Both are welcome. 
Let's come together for an evening of storytelling and music as we explore and make meaning of The Great Story we are living in our times. 
Let's examine the transitions of our planet through a mythic lens. What if…. we aren't killing mother earth… but we are holding the dream of what our girl Earth wants to be when she grows up? 
We'll keep an eye on history, connect the dots about what is happening on the planet, explore the relationship between the masculine and the feminine, and co-create an understanding of the present. 

Arrive by 6:45pm 
Event Begins PROMPTLY at 7pm
Online ticket tickets HERE...
$25 CASH at the door
Facebook event page HERE...

WHAT TO BRING: 
A bottle of water (you will be asked to offer some water)
We'll have an altar that will hold anything you need to hand over regarding the elections. Bring an object that represents what you are experiencing so the collective can hold it for awhile and it can be part of this grand alchemizing process. (This can be something you leave behind or take home with you).
Regular chairs will be available, but you are welcome to bring pillows and and blankets to arrange as you like on the wood floor. 

What To Expect in a Story Ceremony?


There will be music...



There will be story...
There will be a time to connect with others...
There will be alchemy...
There will be beauty...
There will be celebration...

Storytelling by: 

Leah Lamb


Leah studied at the Neighborhood Playhouse in NYC, and with many masters of story in theater, film, and the ancient art of storytelling and holds a masters in Social Work. Her storytelling exists on many platforms including the green channel at the Emmy award winning television network, Current TV, and has written for National Geographic News Watch, Planet Green, Huffington Post Spirituality & Health Magazine and Fast Company. Leah combines this experience with her studies with metaphysical practitioners, and training with 13 moon mystery school. Her stories hold the resonance of connection with the earth, the universe, animals and spirit. She is a featured creative in Unstuck: 52 ways to get and keep your creativity. Leah is the creator of Soul Stories: a form of mystical storytelling for personal transformation and the fullest expression of self. 

www.medicinestories.com

 

Music By 

Laura Inserra

: 
Laura is a composer, multi-instrumentalist, teacher, and artistic director. She is a classically trained musician with a strong improvisational background. She plays contemporary and world music in different projects as a percussionist, multi-instrumentalist and composer. She authors and performs music for theater, dance performances, exhibitions, and soundtracks for movies with internationally acclaimed musicians. Laura has performed internationally in prestigious festivals and theaters in Italy and the US. You can learn more about Laura at 

www.laurainserra.com



"Leah lives in story, it resonates in her being – as a teller, as a writer/thinker, as an activist/world changer, as a contemporary artist rooted in the ancient. She knows the alchemy of myth and the miracle of life, and the tangible magic of language performed." ~ Joe Lambert, Founder, Center for Digital Storytelling 

"From the first moment I heard Leah share one of her original stories, I was captured by her deep imagery and her understanding of the human spirit. Lifted from my mundane world, she carried me into a mystical place of possibility and wonder. I am so grateful for her contribution to the 2012 Santa Cruz Storytelling Festival. Her gift for storytelling is both a gift and a unique voice for the heroine in all of us!" ~ Sirena Andrea, Founder, Santa Cruz Storytelling Festival
Have questions about She Rises: A New Creation Story For A New Paradigm?
Contact Samavesha
When & Where

Rose Labyrinth
2138 Cedar St.
Berkeley, CA 94709


Thursday, March 16, 2017 from 7:00 PM to 9:30 PM (PDT)
Add to my calendar
Organizer
Website: http://www.samavesha.org