Actions and Detail Panel
She Networks - ATL
Tue, April 4, 2017, 7:00 PM – 10:00 PM EDT
Description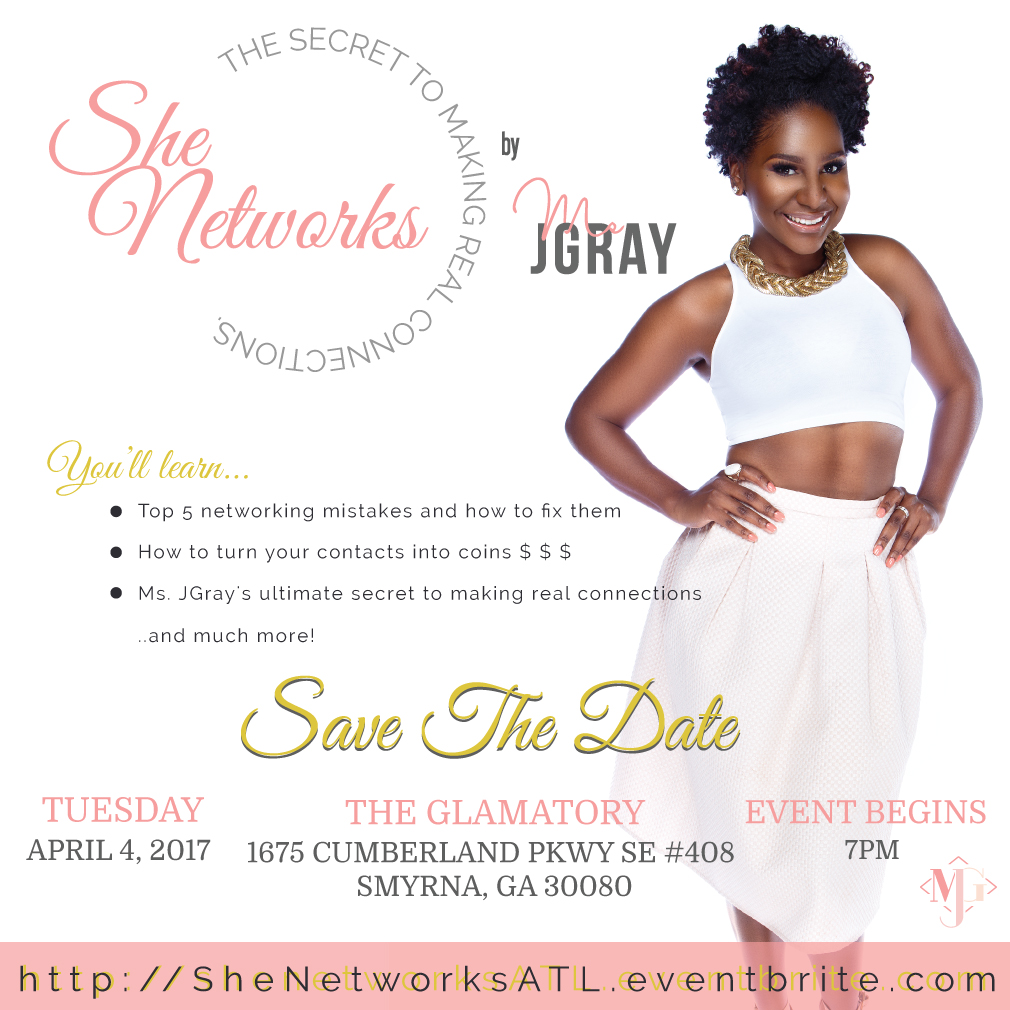 92% OF BUSINESS PROFESSIONALS ACCREDIT THEIR SUCCESS TO NETWORKING, YET 69% OF ENTREPRENEURS ARE BUILDING THEIR BUSINESS AT HOME AND STAYING THERE! IT'S TIME TO GET OUT AND NETWORK!
JOIN @MSJGRAY AS SHE TEACHES HER PROVEN SECRETS TO MAKING REAL CONNECTIONS AND SHARING HOW SHE USED HER NETWORK TO BUILD AN INTERNATIONAL PR & BRANDING AGENCY IN LESS THAN 5 YEARS. THESE SECRETS WILL WORK TO GROW ANY BUSINESS.
---


IF YOU ATTEND "SHE NETWORKS" YOU WILL LEARN:
1.
Top 5 business networking mistakes females make and how to correct them
(Grow Your Business)
2.
How to leverage your current network to build a completely new one
(Work Smarter Not Harder)
3.
What it truly means (and how) to turn your "network" into your "net worth"
(Increase Your Income)
4.
The answers to any networking questions you may have
(Gain Priceless Knowledge)
5.
Ms. JGray's ultimate secret to making real connections
(Expert Advice...That Works!)