Multiple Dates
SHE Live Events - See me, Hear me, Empower me
Description
SHE Live Events - See me, Hear me, Empower me
Muslimahs and Policewomen bridging the gap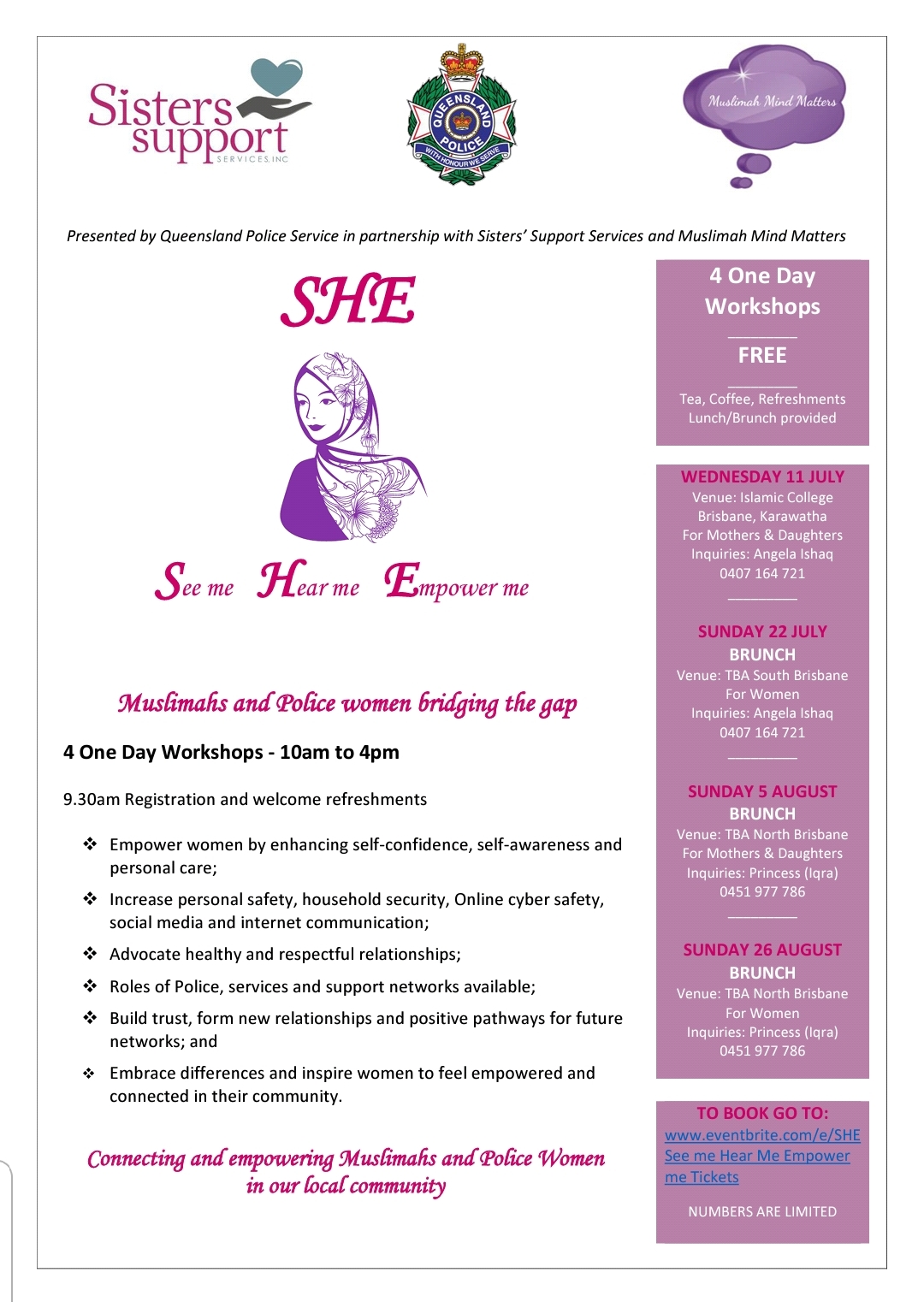 ---
SHE...See me, Hear me, Empower me
FREE LIVE EVENTS for MUSLIMAHS
A community event for Muslim women and QPS Policewomen to come together to embrace differences and inspire each other to feel empowered and connected in the community and future goals.
---
Particpants may choose to attend all four events if they wish.
2 x events on the South Side (July 11th and July 22nd)
2 x events on the North Side (August 5th and August 26th)

---
Four x 1 Day Live Events - 10am to 4pm
9.30am Registration and welcome refreshments
❖ Empower women by enhancing self-confidence, self-awareness and personal care;
❖ Increase personal safety, household security, Online cyber safety, social media and internet communication;
❖ Advocate healthy and respectful relationships;
❖ Roles of Police, services and support networks available;
❖ Build trust, form new relationships and positive pathways for future networks; and
❖ Embrace differences and inspire women to feel empowered and connected in their community.