SHE LEADS: Women's Investment and Financial Empowerment Forum
Description
To kick-off the She Leads series, the Georgia Secretary of State's Office is bringing Georgia women a community-based workshop, FREE of charge, specifically designed to empower women.
It's a day of women having conversations with other women to raise awareness of issues and challenges they face in securing, protecting, and growing their wealth.
The FREE workshop will feature expert speakers and panelists, interactive exercises, and facilitated group discussions. Forum Program, Speaker Bios, and Agenda.

The goal is to empower women with an increased knowledge about money, their personal relationship with money, and financial issues and strategies that are available to increase and leverage wealth.
---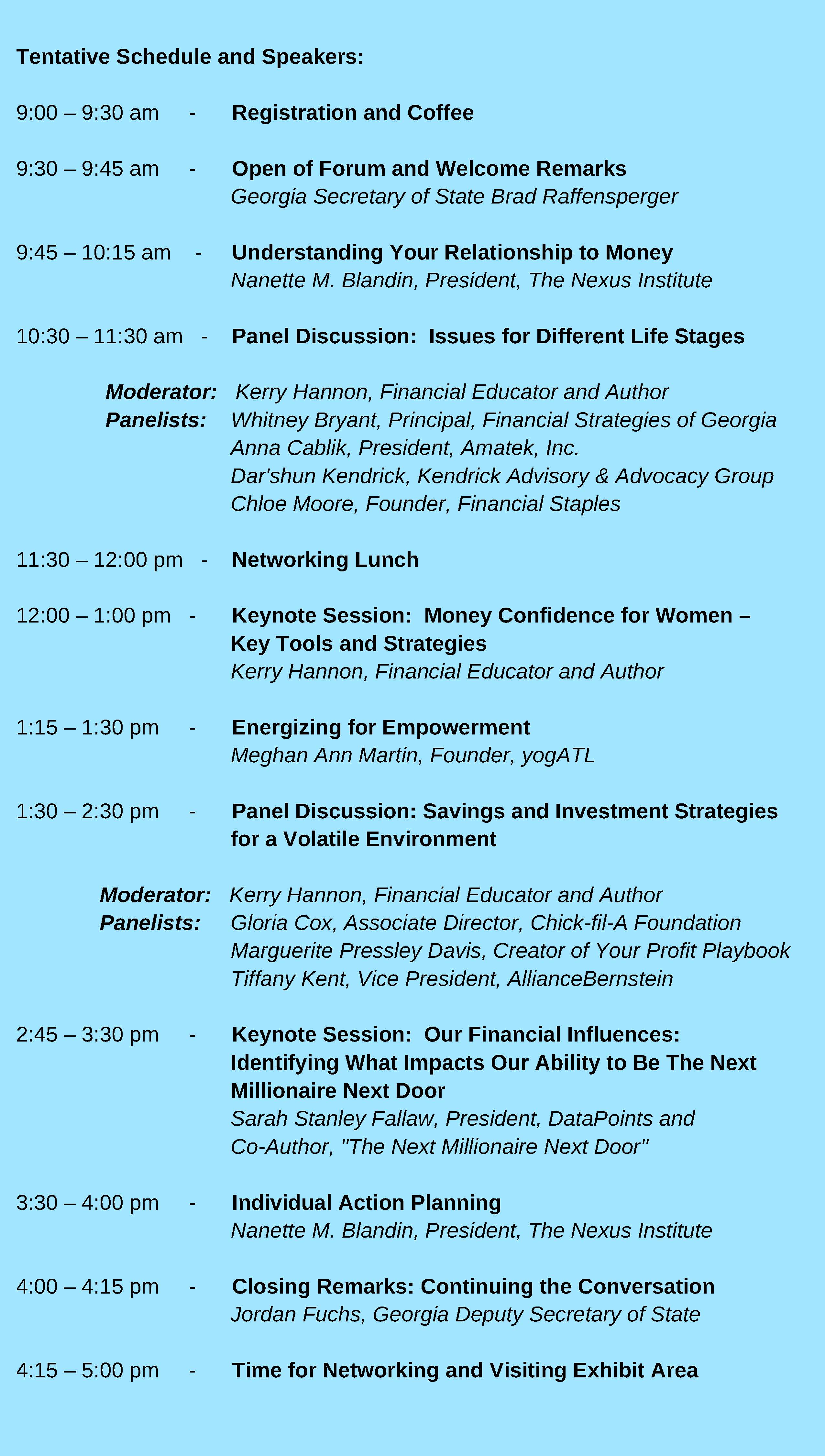 ---
For more information please visit the Georgia Secretary of State website.
This FREE financial education outreach is a day designed to be informative and educational. Led by subject matter experts, the forum's aim is to provide mentorship opportunities, networking, and financial education resources. If your employer offers educational leave or educational support leave, please check with your employer to see if this FREE program fits your employer's criteria.
The forum's goal is to provide useful information and insights, mentorship opportunities, networking, and valuable resources, including all resources developed by the Investor Protection Trust and its partners (WI65.org)
This forum is sponsored in partnership with The Investor Protection Trust (IPT), The Investor Protection Institute (IPI) and Association for Financial Counseling & Planning Education® (AFCPE®).