Event Information
Location
Oklahoma City Convention Center
100 Mick Cornett Dr
Oklahoma City, OK 73109
A leadership conference for women to launch the life of their dreams in our post-pandemic year. SHE stands for Smart. Honest. Empowered.
About this event
SHE Launches is our theme for our 3rd Annual SHE Leads conference and what better place to host it than the brand new, gorgeous OKC Convention Center!
Make 2021 the year you finally launch that thing you've been holding back on - whether it was because of fear, the pandemic, confidence, WHATEVER IT WAS, NOW IS THE TIME TO GOOOOOOOOO.
ROOM 209 in the new OKC Convention Center.
Parking: Indoor Garage (east of OKCC ) or outdoor parking lot (south of OKCC). $10 for the day.
Lunch options: TapHouse, Park Grounds Coffee (both in Omni) or food trucks in Scissortail Park.
How? By getting real, digging in, learning, growing. Mindset + Transformation.
Give yourself permission to see your life's possibilities and potential.
SHE stands for Smart, Honest, Empowered. SHE Leads is a one-day conference for real talk about the topics that affect women in today's world with ALL NEW talks for SHE Leads 2021:
leadership personality style with Stacy Bozarth, speaker & leadership coach
breaking bad habits that are holding you back and making new ones to support you with therapist and retreat leader Julie Reising, LMFT
putting the right systems and processes in place for success with systems strategist Rachelle Nichols
pitfalls and pep talk about launching your new thing with business owner and skincare specialist Tiffany Lenox
financial transformation with speaker and money expert Jenn Armstrong
positive affirmations with our morning hype girl Karla Docter, Venture Life Coaching
hosted by your high vibe SHE Leads co-founders Malena Putnam, brand strategist and multi-entrepreneur and Patty Toms, social coach and business owner
Five speakers, two breakout sessions, one jam-packed high vibe day to learn, network, shift your mindset, and then go and transform into who and what you wanna be the rest of the year, the rest of your life. A day to inspire you to lead your life in the direction of your dreams. Let's do this, ladies.
Check in starting at 8:00 a.m. in 209A on the second floor of the convention center. Grab your coffee, find your table, and shop our SHE Lead booth sponsors til we get started at 9a sharp.
Special thank you to our sponsors (so far!)
LOTUS LADY:
Yay Dude! | Chicks in Charge | Pep Talk Society
DISCO QUEEN:
Suzann Wade, Wade Innovations | OKC Balloons (Rhiannon Abla) | Angie Clemens Byers, Edmond Outlook + Clementine Cosmetics | Sophie
WONDER WOMAN:
Jenn Robbins, Funnels Fixer | Suzy Gibson | Jennifer Beale, 3iG + LIME Realty | Rachel Duncan, Revolution Chiropractic | Melissa Houston, 929 Strategies | Carla Wilkens, Spark Change | Jeanna Lichtenberger, WellOK and WellNest
BOOTHS:
Hey, why not enjoy the conference *and* sell your fab products?! Your booth will be up all day and we will have dedicated shopping times during check in, lunch, and at 4p.
Angie Fox, Blonde with Scents (Scentsy)
Piccadeli Picnics
Nine on 33rd Boutique
Pep Talk Society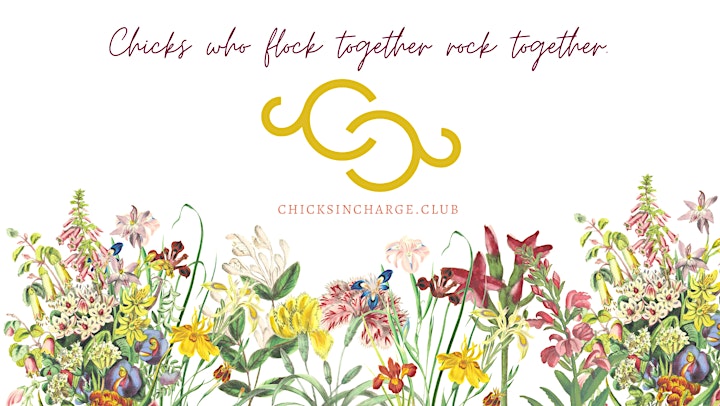 Date and time
Location
Oklahoma City Convention Center
100 Mick Cornett Dr
Oklahoma City, OK 73109