About this Event
We're calling on all the dynamic women in Texas to start the year by joining us for an empowering brunch and learn workshop event designed, especially for ambitious women, entitled 'She is In-Charge: Employee to Entrepreneur 2.0', and you are one of them!
The year of abundance is finally here. Welcome to 2020, and to top that, a new decade! The Roaring 20s is calling us to do more, be bigger, go higher, and move differently, especially for those of us who are ready to take our small businesses and start-ups to the next level and reap the benefits of our hard work.
The 'She is In-Charge' workshop events exist to provoke, empower, and educate ambitious women to take charge of their careers and businesses strategically.
My team and I would love for you and your friends to join us on Saturday, August 1st! There are three ticket options/ packages to choose from for our attendees. The flyer regarding our event is attached, and you may click on the Eventbrite link below to review the details regarding the workshops, speakers, and venue.
Eventbrite: Bit.ly/incworkshop
During this event, you'll get to:
* Interact in four (4) different and powerful workshops led by four phenomenal female business owners and entrepreneurs who are experts in their industries. As workshop participants, you'll walk away with the tips, tools, resources, and knowledge necessary to successfully:
* Legalize and protect your business and all of its assets, which is critical knowledge, especially for those who are self-funded business owners who are currently establishing or have already built your businesses from the ground up brick by brick.
* Identify, develop, and nurture the right types of business partnerships to either get your business off the ground and going faster, generate financial growth and operate more efficiently, or innovate and expand into hard-to-penetrate global markets.
* Create a pricing model that is best suited for your offerings to gain a consistent and substantial money flow from the sales of your products and services.
* Strategically and consistently grow and manage your digital/online presence by marketing your brand, services, and products to reach the right customers/clients, at the correct times, and in the right places.
But wait. There's more! You will also
* Get to connect and network with new friends, potential business partners, and an entire group of aspiring and full-time powerhouse CEOs.
* Indulge in pretty, tasty snacks and cocktails.
* Enjoy a delicious and filling brunch.
* Have the opportunity to be featured in a 60-second commercial and have it permanently posted to select social platforms by In-Charge Career Consulting, LLC, which will expose your business to potential investors, more significant markets, and clients who need your services and products.
* Shop with various business vendors.
* Receive a swag bag full of amazing gifts.
* Capture great Instagram-ready moments in a modern, chic setting throughout the day.
* Leave confident, inspired, motivated, and well- equipped to take charge of your business in 2020 and for years to come!
For any questions or concerns, you may reach out to us at info@InCCareerConsulting.com and at the office, 469-514-3609 or 972-316-9718.
We're looking forward to meeting you there!
Important FAQs:
Please bring a print out or electronic copy of your ticket on your phone to check at the registration table. If you do not have your ticket (printed or on your phone) you must show a government issued ID with your name as it is spelled on the ticket.
Date: Saturday, August 1st
Start Time: 10 am CT
Location/Address: The Realm (Venture X) at Castle Hills, 4400 State Hwy 121, Suite 300, Castle Hills, TX 75056
Parking: The venue offers free parking. You may choose to park at either the front or back of the building.
Upon arrival: You'll enter on either side of the building and walk into the foyer of the building. Then, you will need to take the elevator up to the third (3rd) floor to access the Venture X Co-Working Space.
After you sign-in: You'll receive a band according to your ticket purchase.
We'll provide pens and paper, but do come dressed to impress with business cards, open minds, positive vibes, and beautiful attitudes.
About our speakers/presenters and venue:
(See pictures, bios, websites, and social media links below, and company logos below)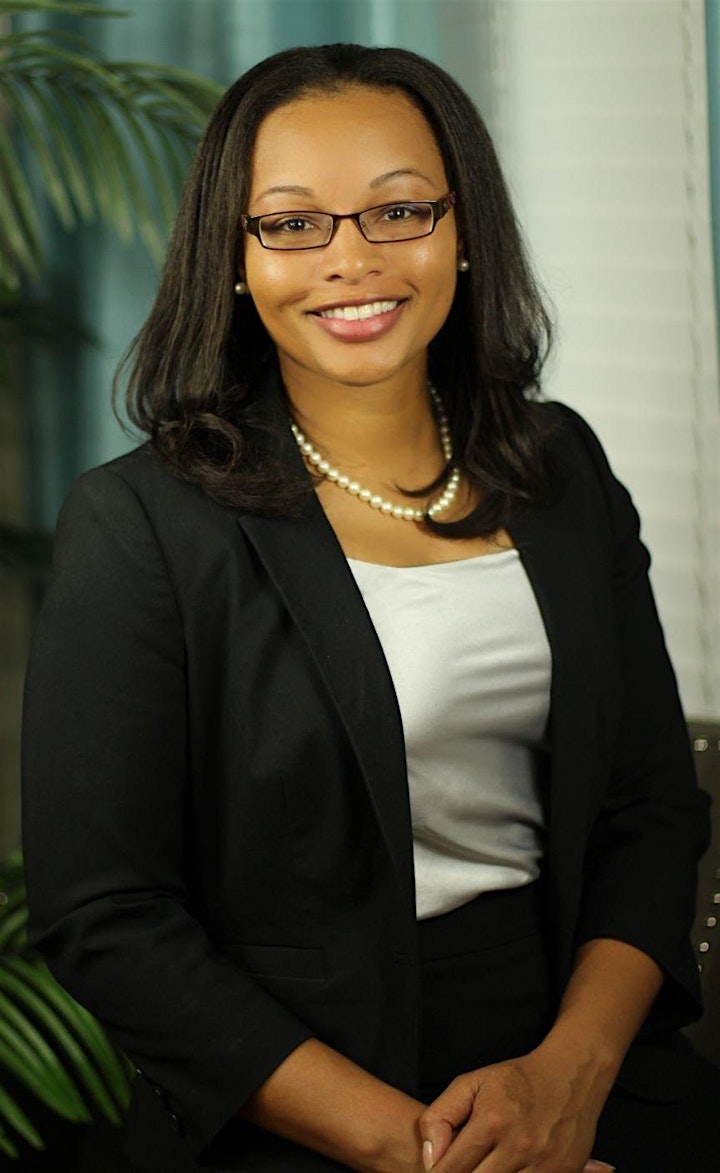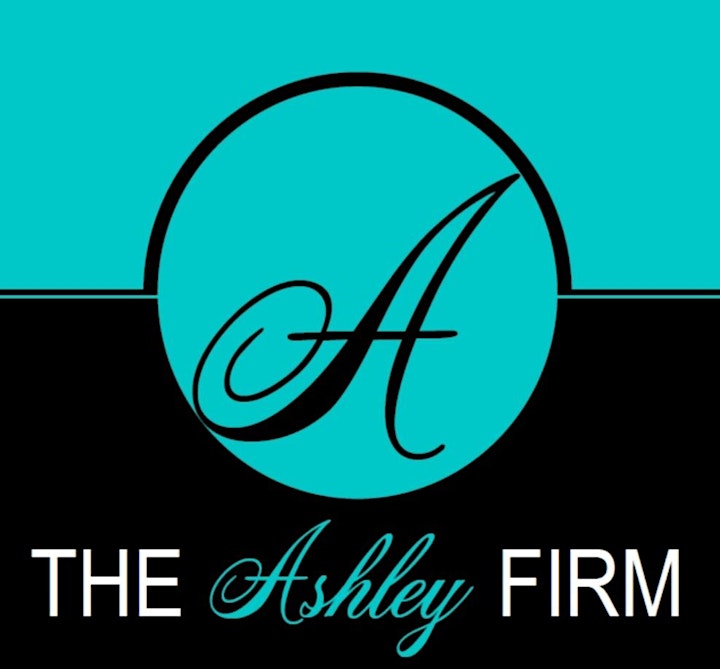 Ashley D. Jyles, Esquire, JD
(Speaker/Presenter)
Ashley is a native of Monroe, Louisiana, a Corporate Contracts Lawyer as well as the Founder and Managing Attorney for The Ashley Firm. She has provided legal services both as a solo practitioner and corporate counsel for over ten years. In addition to her primary career role, she has provided services to nonprofit corporations, LLCs, and Partnerships in which her services range from start-up to business operations. Additionally, Ashley has advised corporations on matters ranging from state and federal regulations compliance, contract and settlement agreement negotiations, and company dissolutions. Her niche is in the area of contracts in various industries, including but not limited to, aerospace, IT, banking, finance, and mortgage.
Ashley holds a Bachelor of Arts degree from the University of Louisiana at Monroe, where she earned Summa Cum Laude honors. Ashley received her doctorate (Juris Doctor) from Southern University Law Center, where she earned Cum Laude honors. Today, she is licensed to practice law in the State of Texas.
Ashley is the wife to retired Canadian Football League and ULM Hall of Fame Quarterback, Steven Jyles. She is the mother of two adorable boys, Dylon (11) and Logan (5 months). Ashley chooses to give back to her community by volunteering as an assistant coach in basketball and track & field. She also volunteers with numerous nonprofit organizations to raise money and devote time to furthering the purposes of the organizations. Ashley is a member of Zeta Phi Beta Sorority, Incorporated, and multiple legal associations across the country.
Find out more about Ashley and The Ashley Firm at:
https://www.facebook.com/TheAshleyFirm/
https://theashleyfirm.wixsite.com/website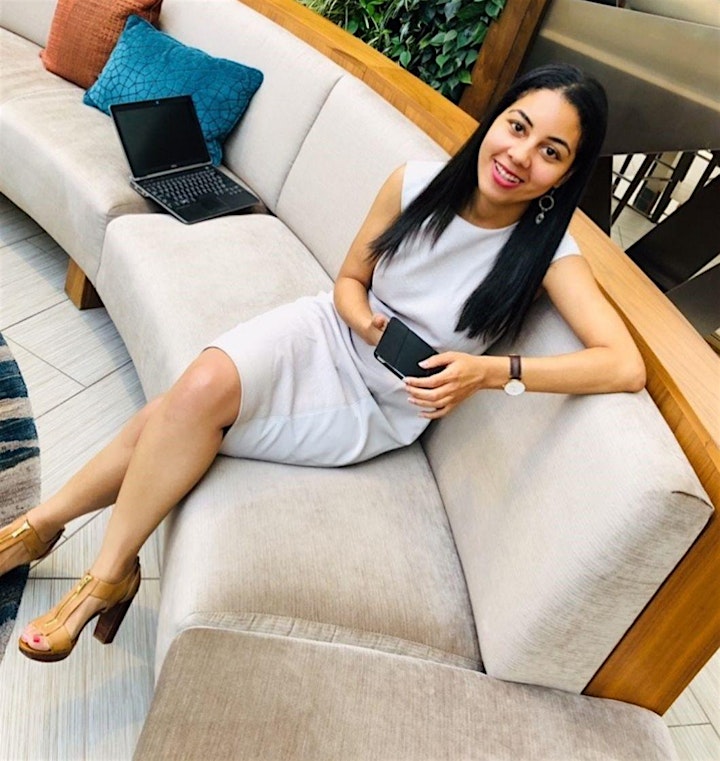 Mercedes Allen
(Speaker/Presenter)
Mercedes is a multi-faceted entrepreneur from Jackson, Mississippi, and is the Co-Founder and Manager Partner for the full-service, Dallas-based marketing agency, i3 Mega Marketing Group.
With a global marketing footprint for work utilized by international companies, Mercedes also acts as a consultant for growing businesses and leads the marketing strategies for software companies. Her other business titles include: Board Member of Board Room Project Org (501)c 3, a non-profit to help young girls be more present in boardrooms and corporations across the country, and Chief Marketing Officer of Amazio (SaaS), and online consultant of 1-1 digital courses on her platform Wake Set Go. Mercedes earned her BBA (Bachelor in Business Administration) from Mississippi State University with a Concentration in Marketing. She is also featured in several publications, such as but not limited to, Innovate Mississippi and Boom Magazine.
Staying positive is a part of Mercedes' mantra, believing that it is best to "be the change you want to see in the world" -Gandhi
Find out more about Mercedes and her various businesses, such as i3 Mega Marketing Group at:
Website: www.i3clicks.com
Social Media Handles:
• @i3Clicks
• @i3megamarketing
• Instagram - www.facebook.com/i3megamarketing
• Twitter: www.twitter.com/i3megamarketing
• Instagram: www.instagram.com/i3megamarketing
• personal: www.instagram.com/mercedesallen__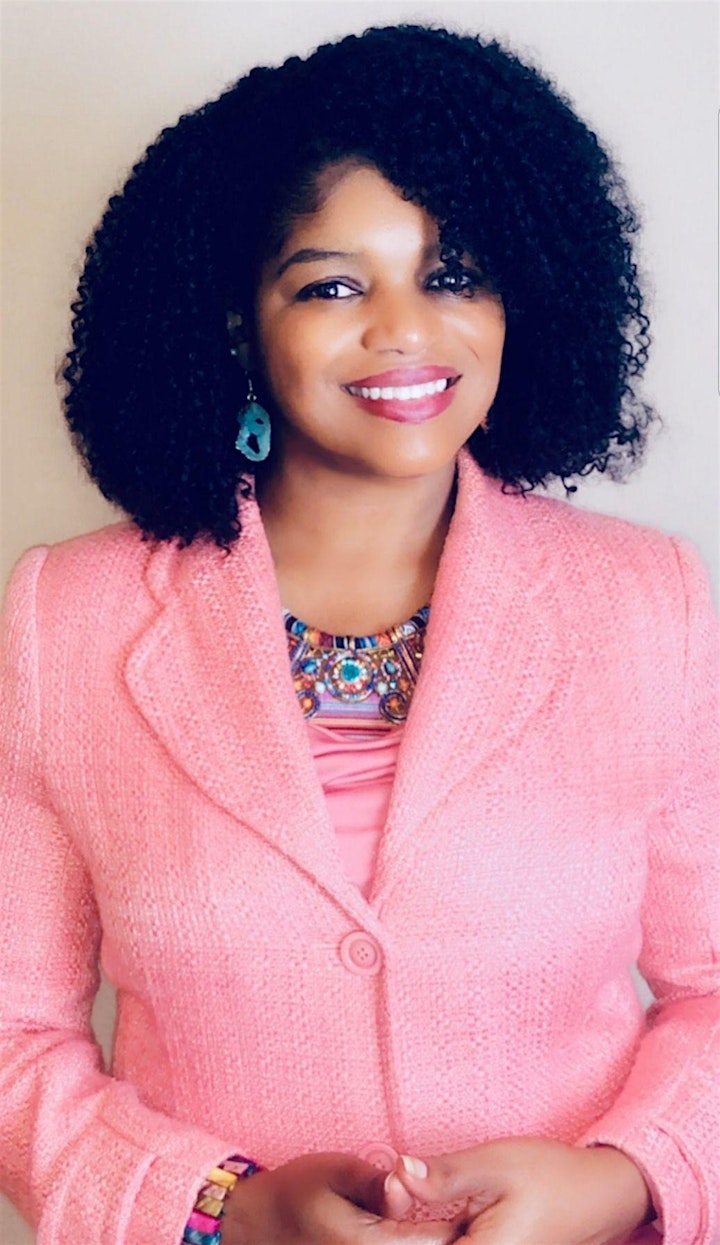 Dr. Tyra Jones
(Speaker/Presenter)
Dr. Tyra Jones is the owner of JA Consulting & Tax Solutions. As a Corporate Financial Strategist, Financial Coach, Professional Speaker, and the mother of two wonderful adult children, Dr. Jones teaches her clients how to achieve their financial goals and structure their businesses so that they can walk in the purpose that God has given them. She also possesses over fifteen years of experience in education and business development and has created a customized, facilitated online Business Credit Program to assist business owners with continuous business funding.
Dr. Jones believes that if we know a way out, we can equip ourselves with a strategy to learn the system of credit and reach our financial goals. Her goal is to show clients that way out. Her company works with over seven different lenders who finance her clients with lines of credit and investment loans.
Find out more about Dr. Tyra Jones and JA Consulting & Tax Solutions at:
Website: www.jonescorporatesolutions.net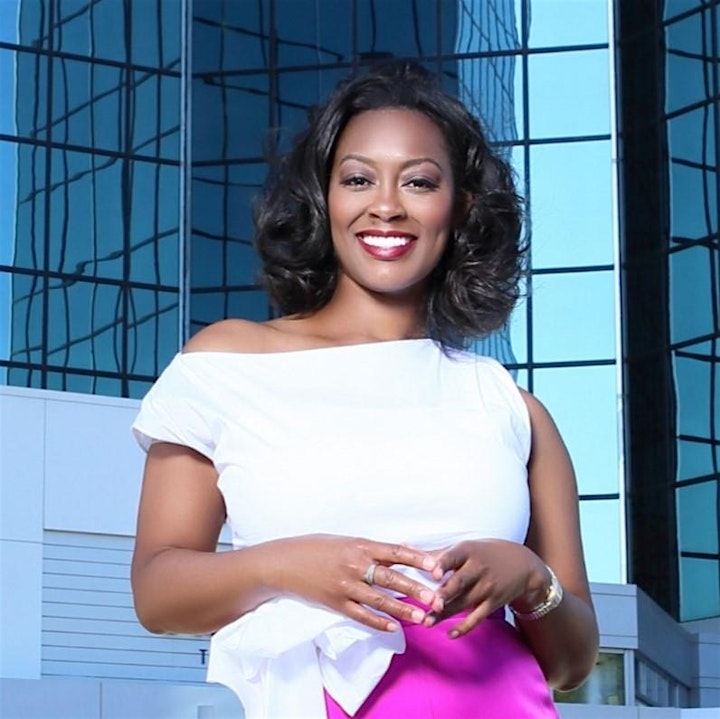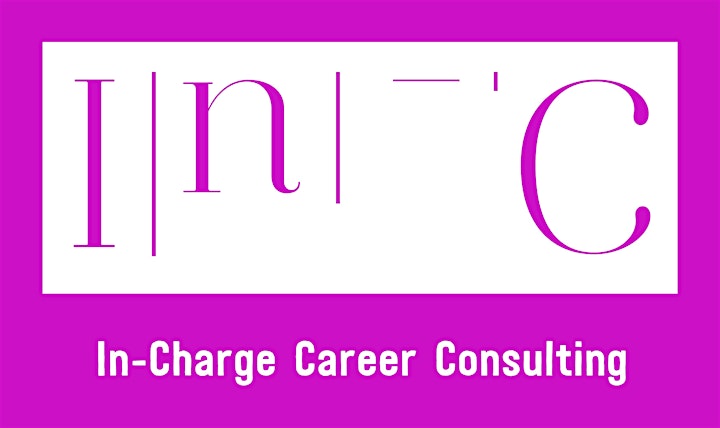 Meridith Ward
(Host and Speaker/Presenter)
Meridith Ward is the Founder and CEO of AugSitions, LLC, and In-Charge Career Consulting, LLC. Both businesses are double-minority owned, operated, and headquartered in Dallas, Texas.
With a zest for helping others to achieve their professional goals and after experiencing her fair share of avoidable career mistakes and well-earned successes, she has gained over sixteen years of experience working in fast-paced and highly demanding organizational environments. Meridith has worked as a principal staffing consultant, corporate talent acquisition advisor, and human capital strategist to hundreds of business managers and executives of some of the most well-known privately owned and publicly held corporations throughout the US and internationally. As an enthusiastic staffing partner and business leader, not only has Meridith developed the trust and respect of several successful decision-makers, but she has also been able to build relationships with thousands of professionals seeking career and business advice.
Her wealth of experiences and knowledge from both sides of the hiring desk allows her the ability to share a unique and in-depth understanding of the workforce complexities and competitive career markets that most professionals face today. Meridith enjoys helping professionals master what it takes to become influential leaders, build high-return professional relationships, and consistently develop functional and financial value in the corporate world throughout the lifecycle of their careers.
Aside from that, Meridith is also passionate about one completely owning his/her life's visions or goals. Therefore, she shares her knowledge and first-hand experiences of overcoming many of the intricacies often involved in both surviving and prospering along the entrepreneurial journey. She hopes that her insight helps other women avoid unnecessary pitfalls as they are either planning or actively working to become full-time and profitable founders, owners, freelancers, and entrepreneurs.
Meridith has been featured in the following publications:
https://connectedwomanmag.com/40-melanin-mavens-2020/
https://www.blogtalkradio.com/wetalkradio
http://tndmaximize.com/
http://www.biztv.com/shows
For more information about career coaching and business consulting services, visit: www.InCCareerConsulting.com
Join the conversations:
#SheIsInCharge #InChargeCareerConsulting
LI: linkedin.com/company/in-charge-career-consulting
IG: @inchargecareerconsulting
FB: facebook.com/InCcareerconsulting/
Vendor and Sponsorship Opportunities:
Are you interested in participating as a speaker, sponsor, or vendor for any of the upcoming She is In-Charge: Career and Business Workshop Events?
Please reach out to Meridith and her team directly at info@InCCareerConsulting.com. You'll need to provide your first and last name, phone number, website, and the best time and days to contact you, and a representative will reach out to you within 48-72 business hours to discuss the next steps.
Are you interested in becoming a client for career coaching and or business consulting?
Feel free to reach out to Meridith Ward directly via info@InCCareerConsulting or LinkedIn. You will need to provide your best phone number along with your availability to complete a free 15-minute discovery/introduction call on a Monday, Tuesday, or Thursday. Either she or the team will send you an Outlook invitation to confirm the request.
To learn more about Meridith Ward, visit Linkedin: linkedin.com/in/meridith-ward-csp-acir or https://inccareerconsulting.com/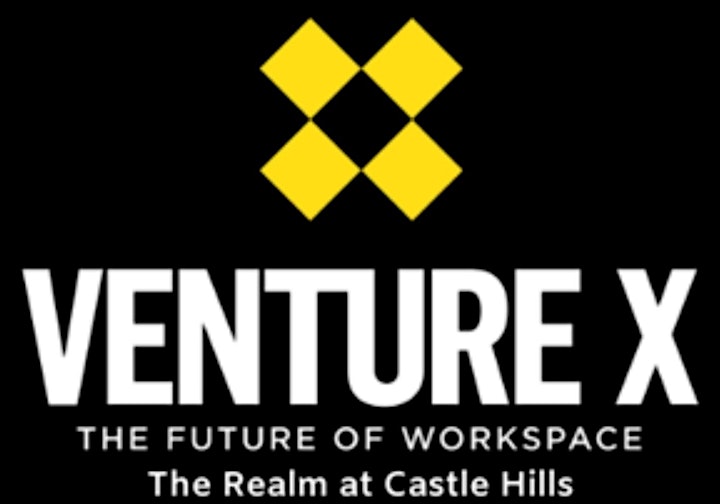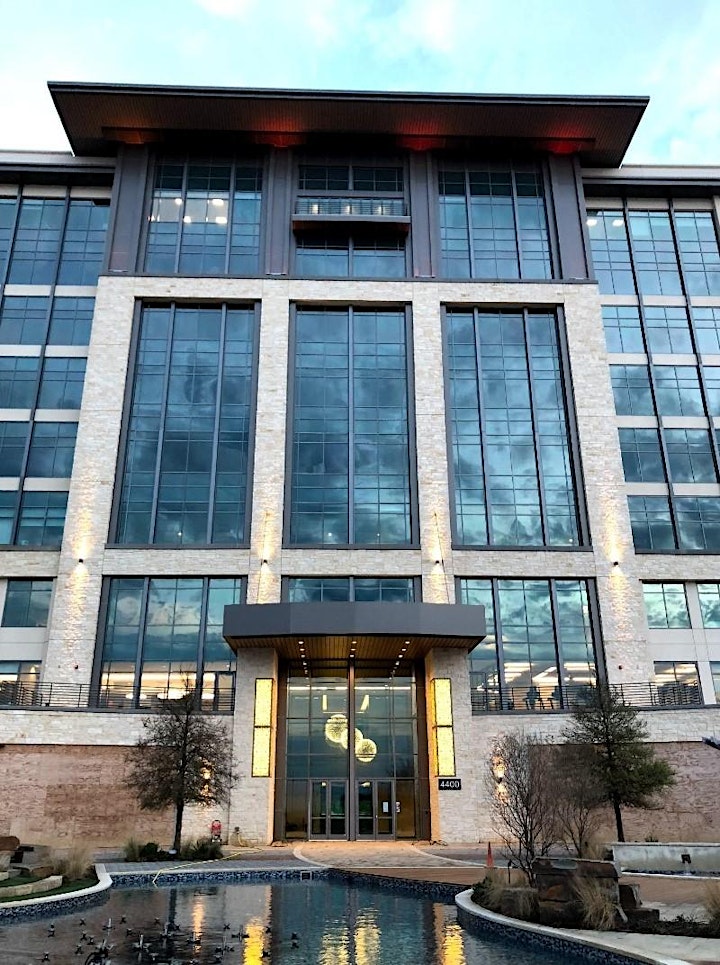 The venue that we have chosen for the 'She is In-Charge: Employee to Entrepreneur 2.0' workshop event is perfect for women in business who are looking to make the best first impression with clients and grow their start-ups and well-established companies in multiple markets.
Venture X - Realm at Castle Hills is inside of a brand new building and takes up the entire top level with a super modern layout, gorgeous chandeliers, lots of light flooding from all directions, and beautiful panoramic views of the city's skyline.
Also, the venue provides free parking on either side of the building. Upon arrival, park, enter the lobby and take the elevator to the top floor to be greeted and escorted to the registration table.
We are looking forward to meeting you there!
For more information regarding Venture X – Realm at Castle Hills: https://venturex.com/locations/texas/the-realm-at-castle-hills/