Description





Join local leaders and women on the rise for Cocktails, Connections & Inspiration at The Treasury on the Plaza!
Bozard Lincoln and She Is Fierce! are bringing back an extra-special Women's Wednesday in 2019... featuring the worldwide sensation and bestselling author of 'Rise: How a House Built a Family.'
The book chronicles Cara and her children's story of overcoming abuse and coming together to build a 3,500 square foot house in the woods of Arkansas with only the help of YouTube tutorial videos!
The story became a global sensation featured by thousands of media outlets in 75 countries and generating more than two billion impressions.
Today, Cara's life story is being turned into a
major motion picture.
Q&A includes special guest Hope Brookins!


Cocktails & Connections: 5:00 PM
Speaker Begins: 6:15 PM
Cocktails & Connections presented by:
2019 Season All Access Passes include: this event, July 24th at the Cummer Museum featuring Lakesha Burton, September 19th She Is Fierce! Summit at the Treasury on the Plaza in St. Augustine and a November 6th Female Leaders Evening in Jacksonville!
MEET CARA!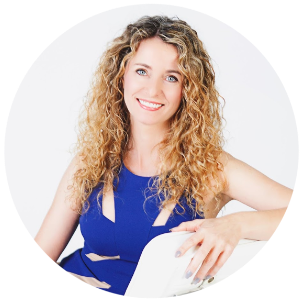 Watch Cara and her family on The Today Show right here!



Cara Brookins is a bestselling author and professional speaker, who, despite her lack of construction training, built a 3500 square foot house with her four kids by watching YouTube tutorials. Her successful book about the project launched her career as a keynote speaker and media personality and has now been optioned to become a Hollywood film.
Cara proves that reaching your highest potential isn't just about how hard you work but about adjusting your mindset and strategy to take full advantage of the hours you're putting in.
Your vision, mindset, and focus become the building blocks for your success.
To share the story of building a house with her kids, Cara wrote Rise, How a House Built a Family, which sold in a six figure auction to St. Martin's Press and became a worldwide viral story on its release in January of 2017. With thousands of media outlets in 75 countries generating more than two billion impressions, this little story of a family building a house with YouTube tutorials attracted attention on a global scale.
The success of Rise combined with eighteen years as a senior software architect lead Cara to become a highly requested speaker at major corporations like YouTube and Google as well as major conferences and annual meetings and to deliver a TEDx about living a life without limits and redefining the way people set goals.