Description

Join us on March 4th for a captivating and interactive discussion on how you can up your game to make it to the top of your competitive marketplace. We'll take a look at how and why men dominate top roles in corporate and startup companies, and by comparison and especially contrast, how and why women have taken the home-based and service industries by storm.
We will then apply the top success strategies to each business represented, and using our collective power as women, provide custom support to determine how to take each of our businesses to the next stage. So if you are looking to catapult your business in 2016, join us for SHE GOT GAME, and get your business on the list to walk away with your personalized strategic plan to launch your business to the top of your market.
Let's have a great conversation!


COST: Tickets $5.00 in advance, $10 at the door. If you like, you will be able to order meals, beverages and/or appetizers from the menu, at your own cost. However, there is no obligation to do so.

ABOUT OUR SPEAKER: MICHELLE DOSS...
On March 4th, we will welcome Michelle Doss, The Virgin CEO Mentor. Michelle works internationally with 7-Figure business owners and entrepreneurs that are in rapid growth mode, and that have suddenly found themselves in the position of being a CEO. After 20+ years as a Business Strategist and senior executive in the corporate world, and more recently as an entrepreneur, Michelle has learned one thing for sure, managing a business is hard work. Understanding how to handle the demands of a running a fast-paced business is paramount to your success. That's why she created the Seven Figure Business Model, for Virgin CEO's in the entrepreneurial world that want to get out of the weeds, and get back to the reason they got into this business in the first place.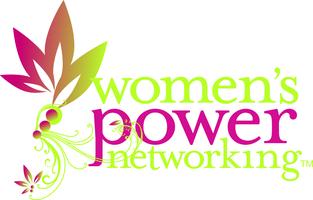 Women's Power Networking, the nation's premier networking organization for professional women, is pleased to offer our this month's Executive Roundtable event.
Here is your opportunity to learn from and share insights with other business leaders and power players about how to grow personally, professionally and profitably.
Be sure to take this opportunity to be part of a forum where you can experience being "Extraordinary" by contributing to the various discussions/issues presented by guest speakers.