Description
Please join us at Twitter Cambridge for a fun night of learning, networking, eating and drinking. You'll walk away with more knowledge, new connections, and a full belly. As with all of our events, food and wine will be served!
Please note that this is a women-only event that intends an inclusive definition of women. We are welcoming and respectful of trans women and any others who identify as a woman in a way that is significant to them.
---
Unconscious Bias: EXPOSED
Description: By nature of being a human, you have biases. It is how our brains work and how we make sense of the fast paced world constantly surrounding us. Having biases isn't the dangerous part; what can be dangerous is when we let them affect our decisions and behaviors without knowing it. In this workshop, we'll explore types of unconscious biases, what they look like, and where they might show up in your personal and professional lives. The good news, is that there are things we can do to limit their impact and make sure our thoughts and behaviors align with our actual values.
About Katie: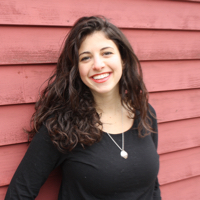 Katie Greenman, M.A. is a recognized facilitator, speaker, strategist and scholar who bridges translational research, experiential program design, and improv comedy. She is an expert in transformational leadership, human development, and millennial engagement. Katie is the founding partner of HumanSide, a consultancy firm that delivers exceptional experiential programs to bring people together and accelerate leadership. She is a published author, most recently in Forbes, and has facilitated events on Capitol Hill, at the United Nations, in colleges across the U.S. and in teepees on mountains. Among the programs she leads are The Nexus Network's Invest in Yourself Program (building leadership skills among young communities of wealth and entrepreneurship), Dear World (an internationally acclaimed storytelling project), and City Awake (Boston's leading millennial engagement platform). Born and raised in the Florida Keys, Katie lives in Boston and is a Certified Coach, Comedy School Graduate, and earned her master's degree from Tufts University's Eliot-Pearson Department of Human Development where she focused on social and emotional intelligence. For her, it is all about embracing humanness, inspiring connection, and filling life with more humility, levity, and empathy.
Would you like to get half off this event and other perks? Individual memberships available here!
FAQs
Can I get a refund?
Yes, up to one week prior to the event! This helps us better manage our waitlist. We are not able to accommodate last minute cancelations since they are tricky from an administrative standpoint. Request a refund here up to one week prior to the event!
When should I arrive?
Our event starts at 6 PM. Please try not to come by before then-- while we love to see your friendly faces, we need that time to set up and get everything ready before things get going. You'll just be sitting around awkwardly otherwise and that's no fun for anyone.
What if the event is sold out or ticket sales have ended, can I just show up at the door?
Unfortunately not! If we're sold out that means we are really sold out! You can certainly add yourself to the waitlist, but if you haven't received an actual ticket from Eventbrite for this event, we won't be able to let you in the door. If you're seeing ticket sales have ended (which is the day before the event), we've had to stop selling tickets in order to ensure we've got the food ordered properly and nametags set!
Can I transfer my ticket?
We currently do not accept ticket transfers, so if you know you can't go, please update your ticket information by editing it via the link provided to you in your Eventbrite email.
What do I need to bring to an event?
Other than your smiles? You should bring a form of ID. You won'tneed to print out the PDF of the ticket, though-- we will look you up when you arrive using all the digital things.
How do I know if I qualify as a geek? What can I expect?
Take a look at our FAQs on the website!
Do you have food that's gluten free/vegetarian/vegan?
We do request that our sponsors include these options, but we are ultimately beholden to what they order. Most of the time these options are provided!
Special thanks to Twitter for sponsoring this special event!