Description
Spend the afternoon with She Geeks Out and friends and get ready to put your best self forward for that new job or opportunity that's right around the corner. Learn from the best while getting yourself spruced up for a headshot that you can use anytime.
Please note that this is a women-only event that intends an inclusive definition of women. We are welcoming and respectful of trans women and any others who identify as a woman in a way that is significant to them.
What's Included:
Interview coaching
Resume review
Hair and makeup by Glamsquad (optional-- select this option when you sign up for your ticket)
Headshots (you'll receive digital copies a few days after the event)
Yummy snacks!
How It Works:
The event will be held from 1:00 PM-4:30 PM. Each activity will have its own station. You decide whether you want to visit some or all of the stations, depending on your interest. When you sign up for the event on Eventbrite, please indicate which station(s) you are interested in participating in, as some of them have limited space. In case you change your mind, we will have sign up sheets for the day of, but if you sign up on-site we can't guarantee your spot.
Individual resume review - 24 spots
Interview coaching - 30 spots
Hair* - 16 spots
Makeup* - 16 spots
Professional headshots - 30 spots
*Note: The hair and makeup stations will be offering touch ups, not full services. Please come prepared with this expectation in mind!
Meet the Experts!
Resume Review: Ozlem & Evren Yilmazer
Ozlem Yilmazer is a Customer Success Manager at Mendix. She is responsible for expanding the use of the Mendix platform at anchor accounts by partnering with clients to define solutions for their business and technology needs. With over 20 years of experience in financial services and technology, Ozlem brings knowledge of the industry that allows her to truly understand her clients and the real-world challenges that they face. Ozlem has also spent a significant amount of time in consulting. Her project delivery experience has given her a first-hand understanding of the challenges that her clients face. She has knowledge in all areas of software development and has worked with clients in tackling their problems and coming up with creative solutions.
Evren Yilmazer is a Customer Success Manager at Mendix. Evren is responsible for collaborating with clients to understand their business and technology needs. She is responsible for partnering with them to identify how Mendix can provide solutions to address these needs and help clients achieve their goals. With over 20 years of experience in technology, she has a solid understanding of the industry. She spent several years working for investment management software companies, including Charles River and Sungard. Evren also spent considerable time in consulting and has an appreciation for the challenges faced by many clients. Her project delivery and consulting background allows her to identify what is required to deliver initiatives for leading capital markets and investment management firms.
Interview Coaching: Kerrie Juels
After working many years as a social worker, Kerrie changed fields and started work in HR & Recruiting at Brontes Technologies. Brontes Technologies was acquired by 3M in 2006. Kerrie's six years with Brontes Technologies she was able to experience the full life cycle of a startup. From the earliest stage of under 10 employees, rapidly growing the engineering team doubling in size each year, being acquired, transitioning team and processes to a large conglomerate and ultimately closing the location down. Her role was constantly evolving and adjusting to the needs of the company.
In 2011, Kerrie stayed home to be home with children. In 2016, she re-entered the workforce with Formlabs, as a Technical Recruiter. There she is focused on growing an amazing technology team at a truly fast pace.
Discussion Topics:
How to prepare for an interview
Successfully navigating an interview
How to overcome introversion
Flow of interview
Questions you can't answer
Hair and Makeup: Glamsquad
Glamsquad has arrived in Boston!
Enjoy your own beauty team delivered to you, anytime, anywhere starting April 5th!
Sit back and relax as our hand-selected and rigorously vetted beauty professionals transform your look in up to an hour. Glamsquad will give you the full VIP experience ensuring you always feel your best. We believe that when you feel amazing, you can make amazing things happen!
Photography: Asad Butt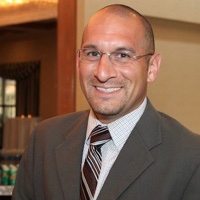 Asad Butt is a Partner with LearnLaunch Accelerator, an education technology focused startup program. At LearnLaunch Accelerator, he oversees day-to-day activities, program creation and implementation, and sourcing of the edtech startups. Asad works with investors, mentors, strategic educational partners, and educators to help edtech startups in LearnLaunch Accelerator get the resources they need to grow their companies. Asad is a media and tech professional with 17 years of experience working in both the creative and business sides of startups, media production companies, non-profit organizations, and broadcast news outlets. His first foray into edtech was in 2005 when Asad worked for Empower Peace, a non-profit that implemented cutting-edge digital technology to connect high school students in the Middle East to their peers in the U.S. Asad earned an M.B.A., an M.S. in Media Ventures, and an M.S. in Broadcast Journalism from Boston University and holds a B.S. in Mathematics from Bates College