SHE Day: By SHE Changes Everything (Chicago) | A Sustainable, Healthy, Ethi...
Description
A Women's Wellness Event by SHE Changes Everything.
Come take a "Me Day" for your health!
A full day like SHE Day is time and space we don't get in our busy careers and lives, with days that start and end with taking care of everyone else's needs first (70+% of us do!).
But you count too. And we're over here fighting for YOU.
We make every minute of your time at SHE Day count - to truly give you a "me day" for your health that uplifts and restores you and gives you answers.
The day lets you learn important wellness information, support your bodies with good things like essential oils, healthy food, acupuncture, movement that leaves your body feeling better and more - all while shopping and supporting local, women-owned, fair trade companies you need to know about, and giving back to a local organization called Bright Endeavors and making a difference through it's transformational program called New Moms that provides support for young Chicago mothers.
We're sharing simple science, what fits in a tight budget, what works in real life, and better ways YOU can cheer yourself and your friends on in your wellness journeys.
It isn't a fair or a festival... it's a one-day conference we created to simplify the wellness conversation and make it work for the everyday woman - who has a job, a family, a budget, and a life! We value your time - so we've packed ALL THE THINGS - self care (that you NEED - 79% of women put others health first), a workout (where you won't feel crazy trying it - anyone can do it and feel good), good food, the education you need to prioritize your health, shopping women-owned, ethical businesses, and incredible community and inspiration all in one uplifting day.
Come join us for:
Come join us for:
- Nourishing food and snacks all day - including new companies we LOVE that we're excited for you to try including woman-owned SeaSnax, family-owned Siete Family Foods, women-owned Umpqua Oats King Arthur Flour woman-founded Traditional Medicinals tea and more!
- Education that isn't too technical and sciency or full of unrealistic solutions. It also isn't random panels sharing one liners. We're diving into simple reason why wellness feels hard, the simple science behind how you feel, what isn't working, and what to do about it.
- A morning workout that EVERYONE can do. No yoga mat needed!
- Shopping
- A swag bag full of useful items from Rael, Inc., Nature's Trace, & The Humble Co. stunning ethical jewelry from Ten Thousand Villages and Mata Traders and MORE!
- Essential oils.
- Acupuncture from locally-based The Acupuncture Authority
- No woohoo or wellness weirdness. Just simple, everyday, SCIENCE-BASED information you can use.
- A vendor village full of women-owned, local, ethical companies, including Ten Thousand Villages in Oak Park, Mata Traders, Rustic MAKA, ABBY ALLEY, Nature's Trace, DuHope, Bright Endeavors and more!

We know from all the other SHE Day's we've done - SHE Day is a day that can change everything and spark new habits, new motivation, and positivity that you can take back your health!
SHE Day: Chicago is made possible in partnership with Ten Thousand Villages - an INCREDIBLE fair trade company that has been supporting artisans and changing communities for 70 years. If you haven't ever checked them out, you need to! You'll find ALL THE THINGS!
SHE Day: Chicago is also sponsored by Abby Alley and Mata Traders - two local, Chicago businesses that are women-owned and fair trade as well!
Get tickets:
If you have any questions, DM us! Please! We'd love to make sure you get the day of self care and inspiration you deserve.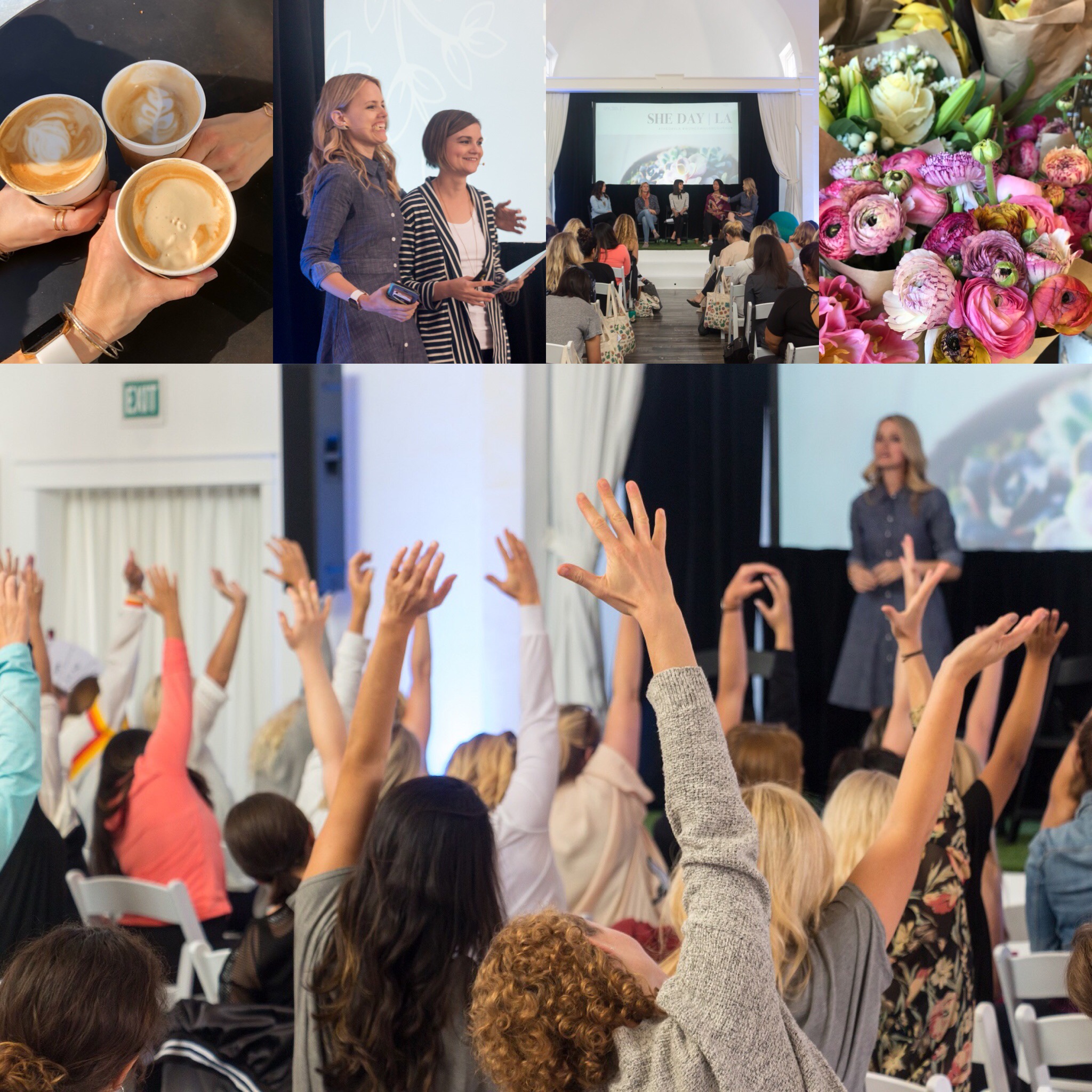 ---
SHE Day is an uplifting day spent filing your mind and heart with truly useful information you can use to feel your best all while surrounded by incredible women who are cheering you on.