She Creates Change In L.A.

Thursday, May 14, 2015 from 7:00 PM to 9:30 PM (AEST)
Event Details

Dear friends!
I am so excited to introduce my work to the women in Los Angeles!  I have been doing this work for 5 years successfully in NYC and have built a wonderful community of women.  
This work is geared towards women who are looking for a greater sense of fulfillment, clarity and community in their lives.  The design of my work is a women's circle that allows for women to really come back to themselves and their truth in an authentic, honoring way.
My work is based on a twelve principled model I have developed and proven with thousands of women in seminars, one-day programs and longer programs going for up to five months as well as in a virtual classroom.  The work has distinctions that help you recognize where you are, what you are looking for and even how to get there.
In New York City we grew the community to the point where ten women from the community grew to facilitator level and are currently paying it forward teaching new women that come along to follow in their transformative footsteps.
Please join me on Thursday, May 14th to get a taste of what we do and how we do it.  If you are someone who is looking to grow through deepening your inner world strength as well as your outerworld abundance than this is for you!  I am looking for 15 amazing women that are ready for change -- I hope to meet you all soon!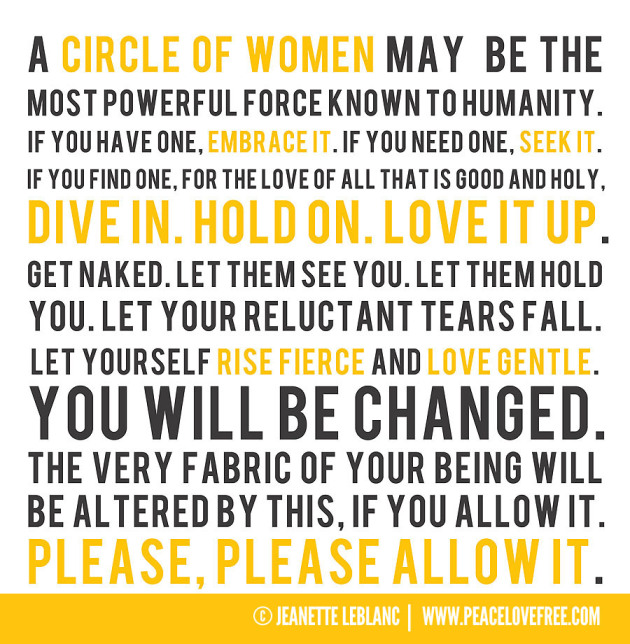 Suparna Bhasin, Founder and CEO
Suparna is a successful entrepreneur devoted to creating personal and global transformation through empowering women to make their dreams a reality. She is a true visionary and teacher, inspiring a movement of change and infinite possibilities.   Committed to serving her community, Suparna is currently serving on the board of YES! for schools where the same committment lies to give young people the tools to make themselves and their future better. 
Suparna's undergraduate education began at Emory University and ended at Johns Hopkins University with a Bachelor of Arts in International Relations.  In 1998 she went on to receive a Masters in Arts in Organizational Psychology from Columbia University. She is a certified coach from both Coach for Life and The Life Purpose Institute. In the past she has also served as the President of the Board for Women's Education Project, a non-profit organization dedicated to helping women of limited means discover their potential for college and career success. She also served as a lead coach for Future Possibilities, a non-profit organization that mentors inner city children and empowers them to develop critical self-esteem and life skills.  
Currently Suparna is the Founder and CEO of She Creates Change where she has dedicated herself to empowering women to transform their lives through community, her 12 C's properitary process full of practical tools for better living combined with a facilitator to hold the space.   Her greatest joy is watching her clients move their lives and themselves into the most authentic place they can imagine.
Organizer
She Creates Change
She Creates Change empowers women to create a career where they are fully engaged in life, claim their calling, and making a meaningful contribution in the world. Ultimately we are igniting a movement, compelling women to take action, and blaze their path with passion.
She Creates Change educates women on how to best manage their life both personally and professionally and discover what it takes to create a life based on their authentic self. We inspire women to take action and make a difference through our exclusive 12 Cs Process, interactive workshops, advanced year membership programs, intensive retreats, private coaching, small groups, innovative books and media, and most importantly our supportive community.