About this Event
In an era when female singer-songwriters are ever more ubiquitous, Shawn Colvin stands out as a singular and enduring talent. Her songs are slow-release works of craft and catharsis that become treasured, lifetime companions for their listeners. As a storyteller, Colvin is both keen and warm-hearted, leavening even the toughest tales with tenderness, empathy, and a searing sense of humor. In the nearly 30 years since the release of her debut album, Colvin has won three GRAMMY Awards, released twelve albums, written a critically acclaimed memoir, maintained a non-stop national and international touring schedule, appeared on countless television and radio programs, had her songs featured in major motion pictures and created a remarkable canon of work.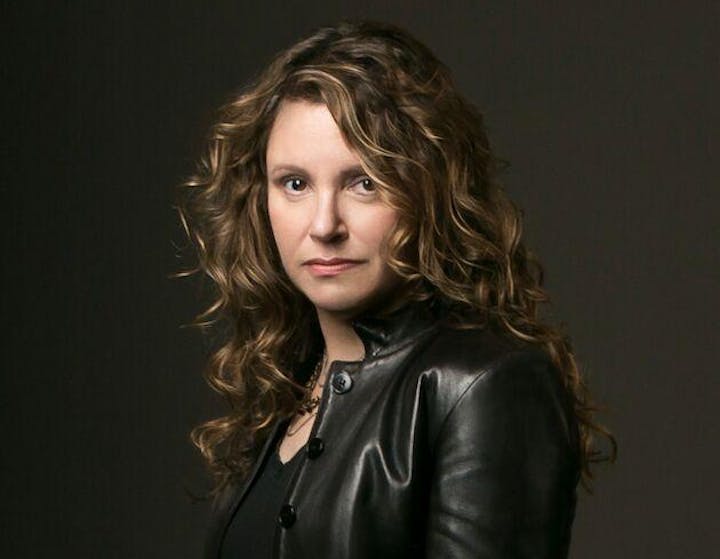 Lucy's September 2018 release, Everyday Street, is a stunning collection of songs weaving stories of joy, friendship, family, loss and discovery. It is somewhat of a departure sonically: stripped down, spontaneous, acoustic, with the feel of one of her concerts. The songs were recorded over four days with her long-time collaborator Duke Levine on acoustic guitar, electric guitar, mandola, National guitar, and octave mandolin, and Lucy on acoustic guitar, mandolin and piano. These are genuine performances, many were captured in one take.
The opening song, "Old Friends," a duet with Lucy's long-time friend Shawn Colvin, is a reflection on their friendship and on their times together in the early days of the Greenwich Village folk scene. "Keeping Time," with Richard Shindell on harmony, is from her vantage point as a mother sharing her neighborhood's rhythms, albeit from a distance, with the late actor and father of three Philip Seymour Hoffman. "Janie's Waltz" is about the beauty and grace of an ordinary day. The everyday streets of her long-time home, Greenwich Village in New York City, are woven throughout the recording. There are also four cover songs which have all been fan favorites from her shows, including Bruce Springsteen's "Thunder Road," Nanci Griffith's "I Wish it Would Rain," and the traditional Scottish song "Loch Lomond." Finally, there is a re-imagined version of the title song of her first album, The Tide.
Lucy's version of Roxy Music's "More than This" was featured on a Spotify playlist, "Your Favorite Coffeehouse," and to date her recording has over 11.5 million streams. She has appeared on the CBS Morning Show, NPR's Weekend and Morning Editions and All Things Considered, Mountain Stage, and West Coast Live. Her voice has remained in high demand by her peers. Lucy's song "Guilty as Sin" was featured in the NBC television show Ed. In addition, she can be heard on releases by Bryan Ferry and Nanci Griffith, and on the Greg Brown tribute album Going Driftless (also featuring Ani Difranco, Iris Dement, Mary Chapin Carpenter, Gillian Welch, Lucinda Williams and others).
Lucy continues to tour and receive airplay both nationally and internationally. Her CD Ten Year Night is the #1 selling album of all time at Red House Records.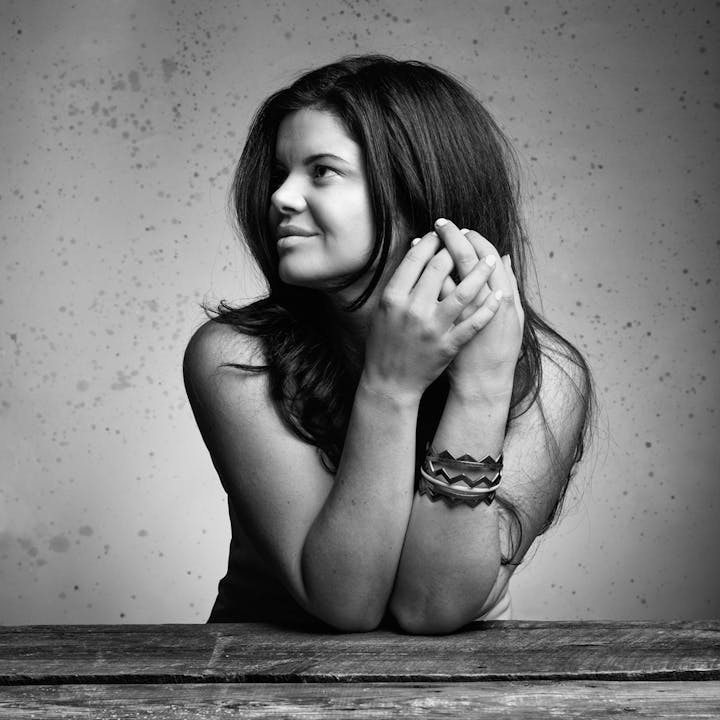 She calls herself a singer-songwriter, but as soon as Rebecca Loebe leans into the first notes of Give Up Your Ghosts, her first release for Blue Corn Music (Feb. 8, 2019), that definition starts to seem woefully inadequate.
Loebe is not just another talent. She's a talent — a sophisticated, mature writer with a relevant point of view and an assured, nuanced voice that's both elegant and earthy, powerful and delicate, with a range and depth she hints at more than flashes. When the moment's right, however, she'll glide up a scale like Norah Jones, or drop right into a crag in Fiona Apple's sidewalk.
But timing and delivery alone don't make an artist. There's got to be substance as well, and Loebe fearlessly probes the rawest corners of her psyche to find it. "There's a lot of me talking to myself," she says. "I'm writing a lot of empowerment jams these days, and I think it's because it's what I need. I've written albums full of what I needed to say, but this album is full of songs I need to hear."
And now she's on a guerrilla mission to share messages others need to hear as well. "I like to write catchy songs about topics that are meaningful to me, but use fun hooks to put words in people's mouths," Loebe admits. "My favorite thing is to get people singing along before they even realize they're singing about women's equality or their own self-worth."
Performers
Date and Time
Location
Refund Policy