Sales Have Ended
Registrations are closed
Please check back in 15 minutes, as we've temporarily closed registration to count attendees and see if there is more space available.
Event Information
Location
NAGEELA RETREAT CENTER
5755 STATE ROUTE 42
Fallsburg, NY 12733
Sales Have Ended
Registrations are closed
Please check back in 15 minutes, as we've temporarily closed registration to count attendees and see if there is more space available.
Description
Connection Retreats 8th Annual Shavuos Retreat ● Many Flying In From All Over ● An inclusive, super friendly, warm and connected atmosphere, where everyone feels genuinely welcome ● A stimulating Shavuos experience with thought-provoking all night learning, innovative topics, and insightful discussion group ● Enjoy our comfortable accommodations, guided nature walks, beautiful waterfalls, serene lake, and our extensive animal farm with geese, goats, rabbits, and Shetland ponies ● Transportation Options Available
If you are on a mobile device, please click here in order to see this website properly. It will give you much more info and pricing.
A very special Shavuos filled with unique programming geared for orthodox singles looking for a meaningful Yom Tov experience.

See why people fly in from all over to attend this event!

Registration Closed!

Check In: Friday, May 18 at 3:00 pm
Check Out: Tueday May 22, at 11:00 am
ATTENDEES
Orthodox singles from all over the U.S. and several other countries. Approximate Age Range: Two Age Groups: 1: Mid-20s & 30s. 2: 40s, 50s, 60s. Religious Level: Within the general vicinity of "Modern Orthodox", "Yeshivish-Modern", and "Heimish".
THE VIBE
Our events are known for their unique environment where everyone is friendly and welcoming of each other. You no longer have to worry about who you are going to sit with at a meal or whether you will connect with others. Our non pressurized, comfortable & fun programming easily connects you with potential dates and new friends. The atmosphere of a connected community and Achdus in our uniquely warm & friendly environment is priceless!

TO SEE TESTIMONIALS FROM PAST CONNECTION RETREATS EVENTS - CLICK HERE
THE VENUE
The Nageela Retreat Center is located in Fallsburg, NY in the heart of the Catskill Mountains (about 2 hours north of Manhattan). This All-Indoor Facility is in a class by itself offering a variety of amenities including:

● Sealy Posturepedic Memory Foam Beds
● Indoor heated pool (with separate hours)
● Motel style air conditioned/heated rooms
● Tennis court
● Game room
● Volleyball court
● Pool table
● Basketball court
● Foosball Table
● Baseball field
● Ping Pong tables
● Nature trail
● Picturesque nature, lake, waterfalls
● An extensive animal farm & more...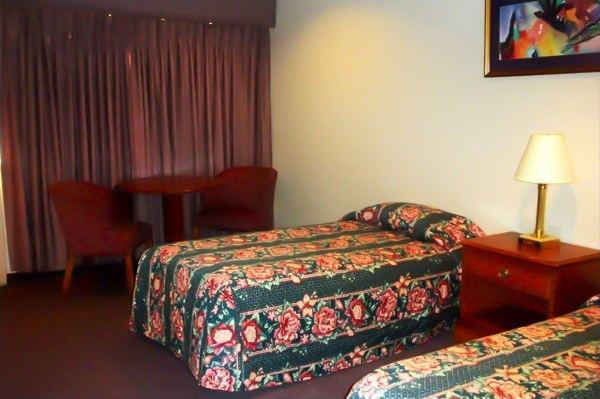 ROOM AT NAGEELA RETREAT CENTER


CUISINE
Top Notch Kashrus. Hashgacha – under Rabbi Dovid Shenker of Jewish Education Project (JEP) of Long Island, Cholov Yisroel, Glatt Kosher, Chasidishe Shchita, and 1st Class Chef.
THE IMPACT
Most of our past attendees have had numerous dating opportunities due to our events and shudduchim have resulted. Something else that makes our retreat uniquely special are the incredible friendships that have blossomed from our events. Invites for Shabbos meals and weekend get-togethers throughout the year have become the norm for many past attendees. This Shavuos experience can make a significant impact in your dating and social life throughout the year! Come and join us and see why singles fly and drive from all over the country to attend!
PROGRAM INCLUDES

● Shavuos All-Night thought provoking learning, numerous lectures, innovative topics, and insightful discussion groups. You can join our lively discussions or learn with a chavrusa in the Beis Medrish.
● New & innovative singles programming to get to know one another in a fun, non-pressurized, casual way. Past attendees loved our unique programming!
● Meet new singles from far and wide. Our previous events were attended by singles from England, Israel, South Africa, South America, Canada, Atlanta, Baltimore, Boston, California, Chicago, Cleveland, DC, Detroit, Florida, Maryland, Ohio, Philadelphia, Texas, Virginia, and the Tri-State area.
● Guided nature walks to beautiful water falls (click here to view pictures), serene lake and our extensive animal farm.
● Bonfire BBQ Kumzitz after Yom Tov!
● Special Live Musical Performance by Folk Rock Singer, Songwriter ONEG SHEMESH!


FOLK ROCK SINGER, SONGWRITER ONEG SHEMESH
A MESSAGE FROM THE FOUNDER
Hello everyone, my name is Yitz and I wanted to tell you a little bit about why I started Connection Retreats. I am generally not a big fan of singles events. Too many of us have gone to events where there isn't a natural and comfortable way to have real conversations with most folks there. Too many events are very focused on superficial aspects and for those of us who are more focused on the deeper, more meaningful side of life - it kind of leaves us feeling empty.

A number of years ago I attended a private out-of-town singles event. I was amazed what a different feel that event had. The organizers set it up in such a way that we should really get to know one another. Not in a contrived way or something that puts us on the spot, but rather in a fun way that focused on our strengths and the ultimate goal of getting to know each other on a personal level. I was incredibly impressed; it was the first time when I came away from an event feeling like I had a really meaningful experience and connected with people in an elevated and respectful way. I was even more impressed when I learned that 10% of the people at that event ended up marrying someone from this event!

In the past number of years since then on Shavuos and Simchas Torah, Connection Retreats has made such events and we've received incredibly positive feedback from the attendees. People felt like they were part of a warm connected community. They really appreciated the atmosphere and the ease in which they made new friends and met potential dates.

For this event, our goal is to create the same type of respectful and fun atmosphere that leads to people connecting and getting to know one another on a deeper level.

If this type of event speaks to you, then we would love to have you join us.
A MESSAGE FROM OUR DIRECTORS
Hello, my name is Josh Garbarsky and my wife is Rachel. I would like to share my story with you. Five years ago I was in nursing school, while on weekends, i worked as the Shabbos Manager of the Nageela Retreat Center. One day, my supervisor at Nageela Retreat Center tells me that there was a single's event renting out the retreat center for Shavous and that I needed to make myself available to manage the facilities. Though I had never attended a singles event, I had heard a few terrible stories from my friends and I wasn't interested in having my own horror stories to tell. Although I gave it my best efforts to get out of working the event, my boss kindly told me that I'd have to work the event or find another job. Without much of a choice, I drove up to the mountains to manage the retreat center for that Shavuos.
On the first day of the event, I was making my rounds when I stopped by the welcome table and I was greeted by a delightful young lady (yep, you guessed it – that young lady was Rachel, my wife.) She introduced herself to me and we started to speak a bit. Later, we sat at the meals together and talked. We attended the activities together and learned about one another. The founder of Connection Retreats even rearranged the schedule so that Rachel and I could escape for a couple of hours and go for a walk to the waterfalls to have a date. In the end, we dated for a few months, got engaged, and have been married going on 5 years this May.
When my wife and I were asked to join the team at Connection Retreats, we saw it as an opportunity to give people a positive singles event experience, one of kindness, friendship, and most importantly comfort. At our events, we strive to give our guests a real Simchas Yom Tov. We are happy that we have already helped foster friendships and connections that may not otherwise have been created. But most of all, my wife and I hope to be a part of the process of bringing people together that will ultimately lead to the building of a beautiful Jewish home, whether they met at a Connection Retreat or because someone at the retreat had a friend in mind for someone they met over Yom Tov. If our event sounds like it appeals to you, we would be honored to have you join us and enhance everyone's Yom Tov.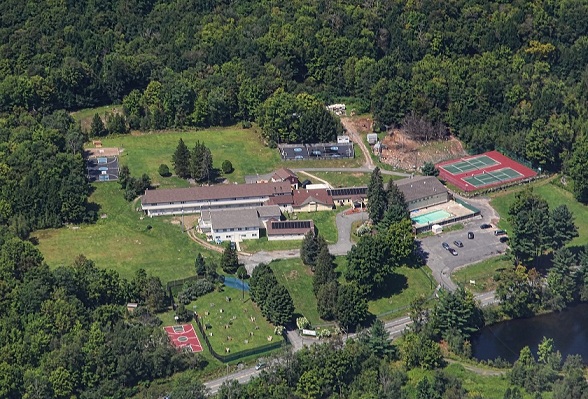 AERIAL VIEW OF NAGEELA RETREAT CENTER
Questions??? Please email us at YomTovConnect@Gmail.com
If you want a callback, please be sure to leave the best number to reach you at.
Location
NAGEELA RETREAT CENTER
5755 STATE ROUTE 42
Fallsburg, NY 12733