Sharpen Your Climate Change Knowledge: An Update on "An Inconvenient Truth"

Tuesday, November 18, 2014 from 6:30 PM to 8:30 PM (PST)
Event Details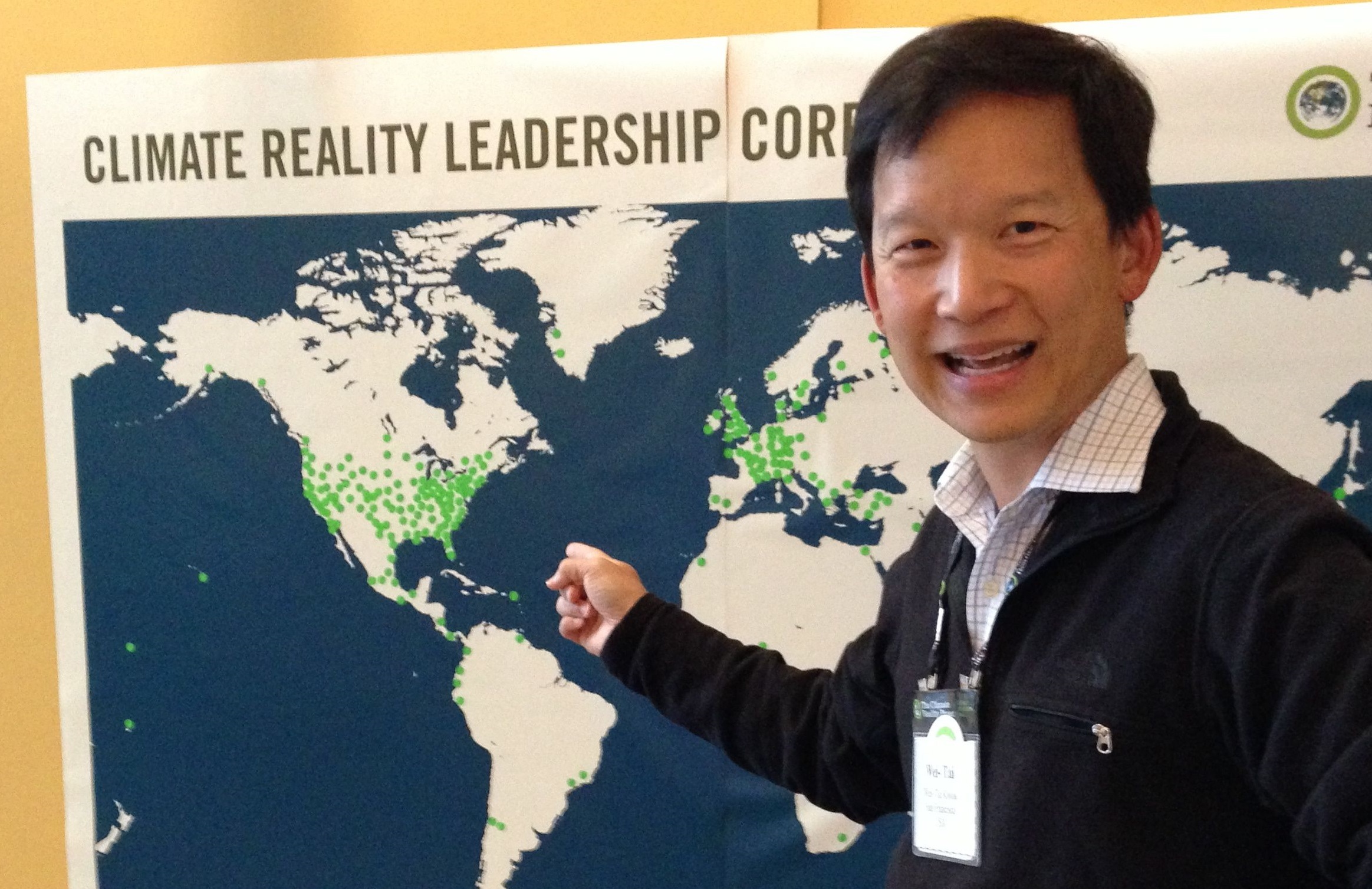 An Update on "An Inconvenient Truth"
How climate change is reshaping our world
Find yourself overwhelmed trying to keep up with the latest climate change news and research? Or consider yourself quite knowledgeable yet want a refresher? Please join us to learn the latest facts, including how our warming climate has influenced extreme weather events such as Superstorm Sandy and our own drought here in California. Bring questions, and discover how we can participate in the many solutions -- personally or professionally.

Seven years has passed since Al Gore's documentary, An Inconvenient Truth, alerted the public to the perils of climate change from rising levels of CO2. Since then, the earth's temperature has continued to rise, and the scientific consensus has strengthened such that 97% of climate scientists now agree that carbon pollution from humans is the principal cause.
Bay Area resident Wei-Tai Kwok was blown away after seeing the film in 2006 and wondered aloud, "Am I part of the problem, or part of the solution?" Thus began his quest to learn more and mobilize for change. He quit his 20-year career as an advertising executive, helped found the non-profit U.S. China Green Energy Council to help the world's two largest carbon polluters work together towards common solutions, and parlayed his marketing background into a green job in the solar energy industry.
"We don't have 100 years to solve this problem," said Kwok. "The next 20-30 years are critical for us human beings to find a way to turn the corner and avoid a catastrophe. That means today's adults…us…we need to be the ones to act. It is not fair to have our children take this on."
Last August, concerned that seven years had passed without significant leadership from the United States, Kwok decided to step up his efforts and get trained as a public speaker to deliver Al Gore's Climate Reality Project message to local communities. "Gore's Chicago training was an incredible experience and provided me with great clarity on this complex topic. I'm very eager to share what I've learned," said Kwok. Now Kwok passes on his knowledge to the Net Impact community and beyond in San Francisco. 
BSR (Business for Social Responsibility) and Net Impact will be co-hosting Kwok and his 90-minute update on Tuesday, November 18, 2014 at 6:30pm-8:30pm.  

Please join us, and RSVP above to reserve your spot! And be sure to tag "@NetImpactSF #ClimateTalk" if you live tweet at the event. 

About the Presenter
Wei-Tai Kwok is a volunteer Climate Leader personally trained by Al Gore in August 2013 to present the latest findings about the climate crisis. Professionally, he works in the solar energy industry, currently with the Andalay Solar in San Jose. Wei-Tai holds a degree in economics and political science from Yale University. He has lived in the Bay Area for the past 25 years. 
When & Where

BSR (Business for Social Responsibility)
88 Kearny St
12th Floor
San Francisco, CA 94108


Tuesday, November 18, 2014 from 6:30 PM to 8:30 PM (PST)
Add to my calendar
Organizer
Net Impact SF Professional Chapter
Net Impact San Francisco Professionals Chapter: is a membership network that drives change by creating a like-minded community and providing events and programs that support members who aim to use business as a force for environmental & social impact. Learn more at: https://netimpact.org/chapters/san-francisco-professional
Sharpen Your Climate Change Knowledge: An Update on "An Inconvenient Truth"