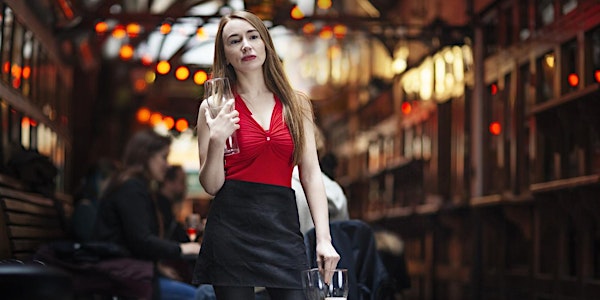 'Sharon'West Cork Fit-up Theatre Festival
When and where
Location
Whiddy Island Bank House Bantry Bay Ireland
Description
Shoestring Theatre Present : Sharon
Directed by: Katie Holly
Performed by :
Irene Kelleher
Marie O'Donovan
Mark Griffin
"There'll be no hanky panky under my roof. That's what the back seat of a Toyota was invented for, Sharon"
After a decade of living it up and haven' the craic, Sharon's mother asks her to return to her hometown. She works in a bar, hangs out with the local drama group and begins to feel cornered into following everyone else's footsteps i.e. get married, buy house, have baby. Repeat final step until dead. This is the backwards love story of a girl who figures out what she wants just as she realises what she has.
Sharon is PURE sick of herself.
Age suitability: 16+
Running time: 70min
No Interval
Additional Information
Lantern 2 Ferry from Bantry pier.
at 6:00, 7:00 & 7:30
€6.00 pp return
whiddyferry.com