Description
Welcome to our VC education event for the Immersive Internet (AR/VR/3D/360/WebVR)! This will be a private event for investors to learn about analyzing investment opportunities.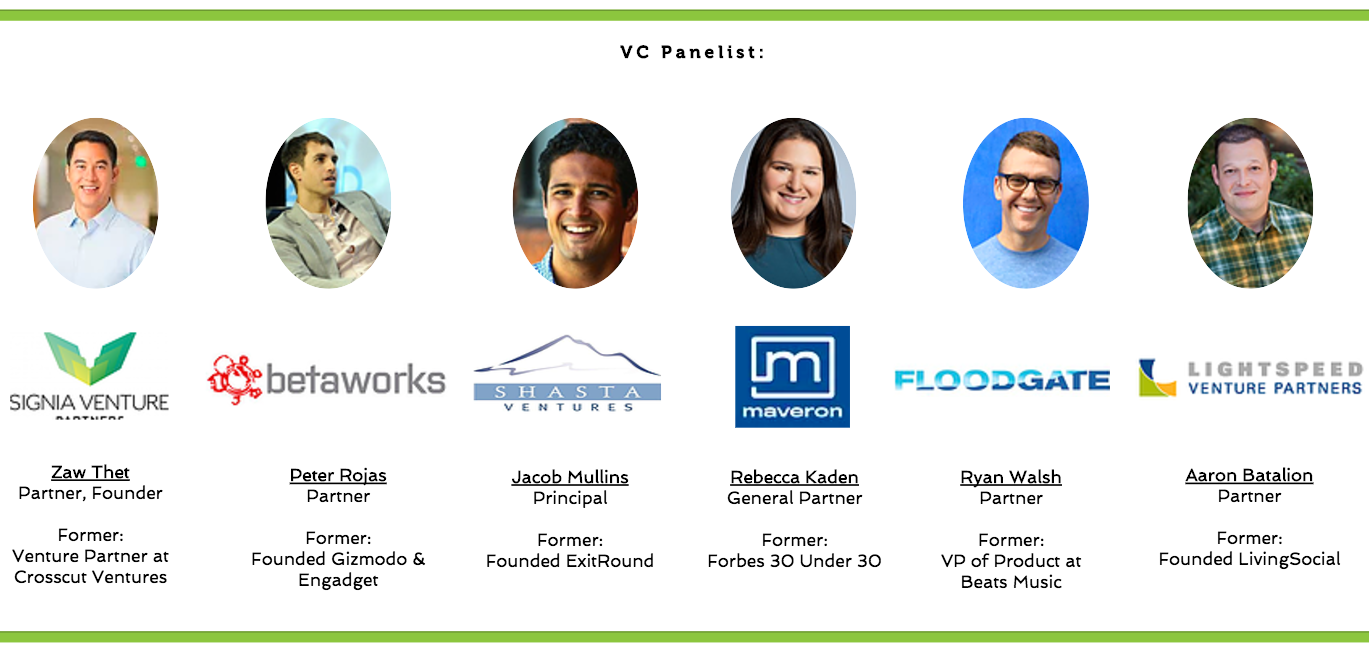 Agenda for VC Investor Education:
First Education Session: VC's on stage, 4 startups pitching. Investors and audience members will listen to pitches from 3-5 high potential B2B and B2C Immersive Internet startups (AR/VR/3D/360). The audience will have a chance to take notes, ask questions, and learn from how VC's ananlyze AR/VR investment opportunities in a real time investor pitch.

Second Education Session: VC's on stage, 1 moderator, discussion will revolve around educating the audience on what VC's expect from AR/VR/3D startups, how do they scale on the smartphone? We'll show early examples of AR/VR startups that have achieved large consumer scale (Pokemon Go, Modiface, Snow, SketchUp, Omnivirt), we'll discuss headset unit-sale projections, and consumer adoption timelines.
We will serve hors d'oeuvres, and drinks.
The Immersive Internet in the past 90 days has finally gained scale potential of 2B+ users thanks to the enabling of AR/360/3D/VR on Smartphones. We are excited by this scale, and are excited to educate those investors who choose to come about this emerging opportunity.
Hosted by:
Jacob Mullins of VRTuesday.com and Shasta Ventures
Kedric Van de Carr of Exitround.com and Playbook Media
Don Stein of VRAccelerated.com and Metaverse.VC
If you have questions please email Don@VirtualRealityInvestment.com
Our Featured Sponsors:

Orange Silicon Valley (OSV) is the Bay Area division of one of the world's leading telecommunications operators. At Orange Silicon Valley, we thrive on collaboration, seek out disruption and anticipate that the future is closer than we think. We're obsessed with data, our heads are in the clouds and we believe in networks of all kinds, whether they're social circles, grids or neural paths. Multiple platforms, emergent business models and innovative technologies are the foundation of what we develop. Amongst our team of engineers, developers, computer scientists and social networkers, lies a group of volleyball players, singers, burners, dancers and photographers- all so multi-talented and multi-dimensional.

For more than 30 years, Silicon Valley Bank (SVB) has helped innovative companies and their investors move bold ideas forward, fast. SVB provides targeted financial services and expertise through its offices in innovation centers around the world. With commercial, international and private banking services, SVB helps address the unique needs of innovators.
Cheers!