Description
Join us on Ryder Farm for an event featuring farm tours, refreshments and snacks, and local organizations.
For our July installment of the Sharing SPACE series, join us starting at 6:15pm for a special exhibit curated by Southeast Museum. At 7:30pm, the Cultural Arts Coalition's series moves from the Studio Around the Corner to Ryder Farm for this concert event: Music and Nature, with musicians from the Amici New York Orchestra. Bring a picnic dinner, a blanket and/or chairs for the lawn. Refreshments will be available for purchase.
This event is rain or shine. Please note that in the event of inclement weather the Concerts Around the Corner Chamber Concert will still take place at SPACE on Ryder Farm in our covered barn. Please email brenna@spaceonryderfarm.org with questions.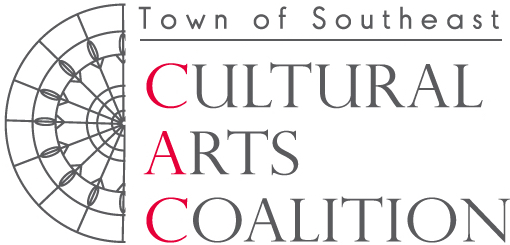 ---
If you're traveling by train from NYC, we suggest you take the 4:22pm Harlem line train departing from Grand Central Station for Southeast. Brewster is the second-to-last stop, and you'll need to be in one of the first four cars to exit. You'll arrive in Brewster by about 5:46pm. Cabs are readily available right outside the Brewster train station to take you to the farm. In the event that you want to call a cab we recommend:


Southeast Taxi: 845-519-0155
Orbe's Taxi: 845-278-7200
We hope to see you there!
This project is made possible, in part, through the Putnam Arts Council's Arts Link Grant Program, with public funds from Putnam County.
Organizer of Sharing SPACE featuring Concerts Around the Corner
SPACE on Ryder Farm is a nonprofit residency program and organic farm located on the grounds of a 225-year-old family homestead in Putnam County, New York, just an hour north of New York City. SPACE's mission is to create an environment singular in its ability to invigorate artists and innovators and their work, and to contribute to the sustainability and resourceful preservation of one of the oldest organic family farms on the East Coast.
Celebrating its 10th Anniversary in 2020, SPACE was founded in 2011 by a group of predominantly theatre artists to develop their own projects while contributing to the preservation of Ryder Farm. Since its inaugural residency, SPACE has grown to serve over 1,400 residents of all stripes, established one of the first and only residencies for parent-artists and their children, mentored over 75 young professionals through its internship and fellowship program and has become one of the most sought-after artist residency programs in the country.
Furthering its commitment to the sustainability of Ryder Farm, in 2019 SPACE took on management of the organic farming operations, spearheading a unique new model for reciprocity between the arts and agriculture. In addition to stocking SPACE's residency kitchen, produce from Ryder Farm is available at SPACE's roadside stand on Starr Ridge Road in Brewster and via a sliding-scale CSA (community supported agriculture) membership program. For more information, visit www.spaceonryderfarm.org