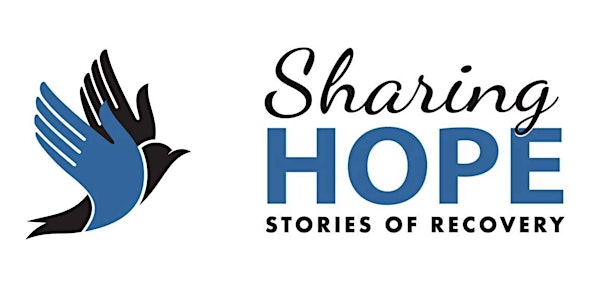 Sharing Hope: Stories of Recovery
Location
3S Artspace
319 Vaughan St
Portsmouth, NH 03801
Description
Sharing Hope: Stories of Recovery is a "Ted Talk" type event where individuals in recovery will share their journeys through storytelling, poetry, and song. The event will be held at 3S Artspace in Portsmouth, NH on September 24, 2019. All proceeds will go to SOS Recovery Community Organizations, Hope On Haven Hill, Safe Harbor and Step Up Parents.

Realtors for Recovery is proud to be partnering with Rotary District 7780 Recovery Initiative in this fundraising event. Rotary District 7780 Recovery Initiative organizes seminars that educate the community on the dangers of opioids, supports education campaigns in public schools, and raises money to train recovery coaches who assist those living with substance use disorder. Www.realtorsforrecovery.com

Speakers for the event are:

Emcee-Ritchie Farrell, a bestselling author, WGA screenwriter, motivational speaker, recovering heroin addict and domestic abuse #survivor. He has turned his mess into his message, and shares his story to show others that recovery is possible.

Chris Sullivan-Person in Recovery & former NFL Patriots football player working to spread awareness to the perils of drug and alcohol use.

Scott Plante-Singer/songwriter who shares his music in an effort to reach others battling addiction.

Jasmine Lamontagne- Woman in long-term recovery who has dedicated her life to helping others.

Matt Ganem- Award-winning poet turning his words into hope for those struggling with addiction.

Amy Anagnost - Entrepreneur in long-term recovery with a mission to show others that recovery is possible.

Pat Cronin-. Director of Professional Relations at Northeast Addictions Treatment Center. He has been a face and voice of recovery nationwide for over a decade.

Cami Baker –Best-selling author, speaker and business strategist. Cami uses her story of recovery as an inspiration for business people worldwide.

Phil Spagnoulo-Former State Representative and founder of New Life Recovery.