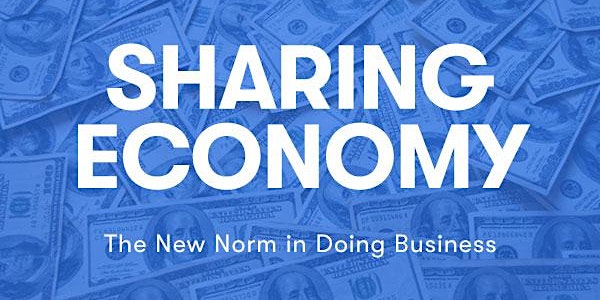 Sharing Economy: The New Norm in Doing Business
When and where
Location
Church Park 221 Massachusetts Avenue Penthouse Lounge Boston, MA 02115
Description
You're invited to join an engaging and interactive forum addressing the recent adoption of sharing economy services in the workplace. We've gathered representatives from top disruptor companies including WeWork and Zipcar to join our panel of experts and provide insight on how companies are utilizing the sharing economy for their day-to-day business needs, what they've done to adapt to this new norm, and how firms are maintaining accountability and compliance for travel and other expenses.
Before the panel, mingle and network with colleagues, industry veterans and other business warriors over cocktails and light bites.
Leading the panel will be Katie Greenman, founder of HumanSide, a value-driven leadership development firm headquartered in Boston, MA.
What you'll learn:
1. How leading sharing economy innovators see their industry evolving to meet corporate needs now and in the future
2. Why companies have embraced sharing economy services as accepted providers
3. Tips on working with sharing economy resources
Panel: