SharePointPT - 48ª Reunião da SPUGPT (15/10/2016)

Saturday, October 15, 2016 from 9:30 AM to 1:00 PM (WEST)
Event Details

48ª Reunião da SPUGPT (15/10/2016)
Caros SharePointianos , no próximo dia 15/10/2016 das 9:30 até às 13:00 , irá ter lugar a 48ª Reunião da Comunidade Portuguesa de SharePoint.
Como é habitual, esta reunião é presencial e realizar-se-á nas instalações da Microsoft na Expo, sendo como sempre importante a presença de todos. 
Resta-nos acrescentar, e para quem ainda não participou ainda nestas lides... 
Nestes encontros é potenciado a troca de experiências e partilha de conhecimento de uma forma muito abrangente, promovendo-se as competências profissionais que rapidamente alavancam novas oportunidades e enriquecimento pessoal.
De igual forma temos estado a preparar em conjunto com a Comunidade Portuguesa de Office 365 (Office 365 PT)  um mega evento em Dezembro , o 1º SharePoint Saturday Lisbon, com speakers de renome nacionais e internacionais!!!!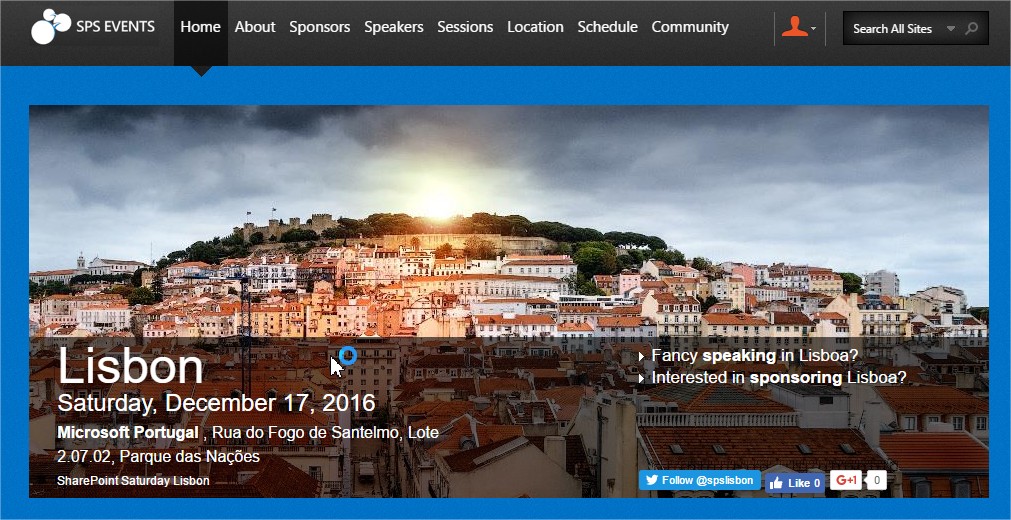 Atenção que o registo do SPSLisbon está quase quase a abrir 
http://www.spsevents.org/city/Lisbon/Lisbon2016

mas voltando a este Sábado dia 15/10,  teremos....
SESSION 1 ######################################################
Modern Workplace
Explore what's happening at the intersection of business and technology in today's
digital-driven world. Hear from industry experts, and get an insider's look at the
latest advances in security, mobility, productivity, and more.
 session presented by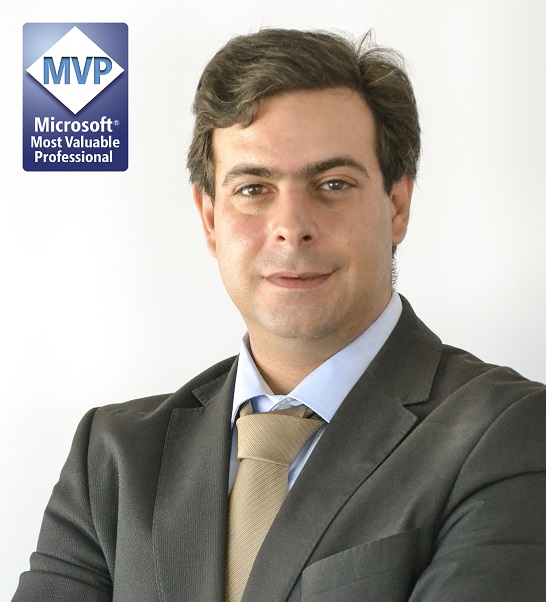 Nuno Árias , with more than 17 years working on IT, with Master in Information Technologies, last projects have more focus in Office 365, Infrastructures and Security within Microsoft Infrastructure 
Products Manager at GFI Portugal - Infrastructure Services
MVP Office Servers and Services at GFI (Microsoft Gold Partner) for
Microsoft Office 365, Exchange, Private Cloud, Infrastructure, Active Directory,
SQL and Auditing Microsoft Products, support at pre-sales and sales areas.
Specialist in Office 365, with a focus on Exchange, Virtualizatio and System Center
SESSION 2 ######################################################
SharePoint Migration - The RoadMap

Over the past years from simple fileshares to a complete stack of documents,applications,settings needed to be migrated to the latest SharePoint or to the cloud.
Although there's migration guidelines spreads around everywhere and also a huge number of tools that suppose to push your migration to the top, there's some important bullet points missing that we can't afford to miss.
In this session lets make a different approach on this, and start to draw your migration with a couple of real examples in scenarios: the roadmap,the concerns, the blockpoints and the list of tools you will have...
This session will be extremely interactive, if you plan to attendee prepare to learn.
session presented by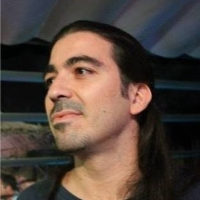 Rodrigo Pinto is a SharePoint Architect, Office Servers and Services MVP, Specialist  & Evangelist at Blue Infinity.
Responsible for the SharePoint area, tends to  use innovation in creating new solutions and development strategies.
Speaker  since 2009, is delivering regular sessions in Microsoft Events: Techdays,  Road to SharePoint, Lightup SharePoint, Microsoft RoadShow, SharePoint  Connections, SP24, European SharePoint Conference, SPCAdriatics,  Microsoft TechRefresh, MVP ShowCase, SQL Saturday, Azure Boot Camps,  User Group Meetings and online events. 
He started the SharePoint Portuguese User Group and  loves the idea By and For the Community
Apareçam, os lugares são limitados! 
Aquele abraço, com muitos disposes à mistura !
Rodrigo Pinto, Office Servers and Service MVP
SharePoint Specialist, Evangelist
SharePointPt Founder
SharePointPT- Comunidade Portuguesa de SharePoint
Site : http://www.sharepointpt.org (working on it...)
FaceBook: http://www.facebook.com/profile.php?id=100000660657466&ref=mf
Twitter : http://twitter.com/spugpt
Email : spugpt@gmail.com
Forums : http://www.yammer.com/spugpt
When & Where

Microsoft Portugal
Rua do Fogo de Santelmo, Lote 2.07.02
1990 – 110 Lisboa E Vale Do Tejo
Portugal


Saturday, October 15, 2016 from 9:30 AM to 1:00 PM (WEST)
Add to my calendar
Organizer
SPUGPT - Comunidade Portuguesa de SharePoint
SPUGPT - Comunidade Portuguesa de SharePoint 
SharePointPT - 48ª Reunião da SPUGPT (15/10/2016)