SharePoint Social and Yammer - Online Class

Thursday, August 21, 2014 from 11:00 AM to 3:00 PM (EDT)
Event Details
This class applies to both SharePoint 2010 and 2013.
Let's go on a deep dive on what it takes to make social collaboration a reality for your company. We'll talk about business benefits, constructing use cases and key metrics for your network's maturity. Then we'll focus on the key roles, tools and resources to be most effective. Packed with tips, tricks and real experience from the expert Naomi Moneypenny who has been running Yammer networks internally & externally for almost 4 years.
Note: Seats are limited in this class and it usually sells out fast. Please register soon if you plan to attend.
* The entire presentation is available for download after the class for attendees to view again at their leisure.
This is a jam-packed class with Lots of real world information and demonstrations taught by Naomi Moneypenny. Naomi is the Chief Technology Officer at Synxi (a ManyWorlds brand) where she leads the development team for the adaptive recommendations & machine learning engine for SharePoint and other social business systems such as Yammer.
Bonus materials: You never walk out empty handed from our classes. We provide you with deliverables / files you can use right away in your environment. Deliverables of this class include:
Hardback edition of The Learning Layer; a management level book on how to build the next level of intellect in your organization.

Dedicated Group in the SharePoint Community on Yammer to ask follow up questions

Presentation Slides

Tip sheet


Blog download – digital package of all the blogs Naomi has written on these topics for easy reference
All included in the price of the class!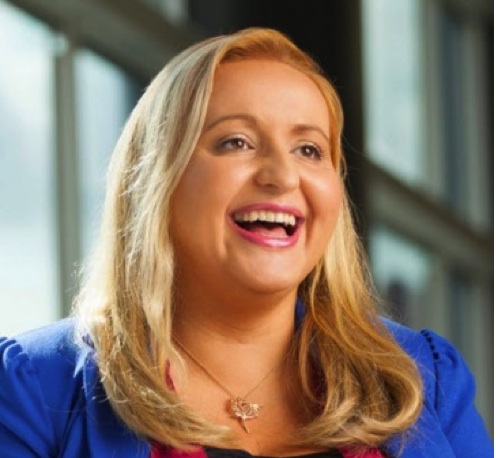 Class Outline
Show Me the Benefits of Enterprise Social
Why social? Going beyond the obvious, we'll start off by talking about why this revolution is happening, and what it means for business. Cultural transformation, organizational agility and responsiveness are the promise we need to deliver on. 
Let's take advantage of Yammer and look at how to drive results in your organization
Integrated use cases that support business processes and use existing technologies like Lync, Office, SharePoint and Dynamics

Building a Power User Community

How to measure success for your organization

Roles that are necessary as your network grows

Power in simplicity – making use of all the features
Roles & Resources for Successful Communities
Questions we'll focus on in this section

Stakeholders – ongoing ROI & involvement

When and why do you need a community manager? What should the role involve and what do they need to be successful?

What is the difference between the types of administrators in Yammer and who should the role be given to?

Group administrators – what do they need to know to make their groups successful?

Power users – what role do they play in different maturity stages?

Network Policies – examples, considerations, enforcement
How can I measure the success of my online community?

Qualitative and quantitative measures

Stages of network maturity

Framework discussion
Walkthrough of the newest features in Yammer, how to use them effectively and what more you can expect on the roadmap, including integrations with Office, SharePoint & OneDrive

Using External Networks

Discussion of real world successes using external networks

Example use cases

Governance Considerations
Have questions about SharePoint Social and Yammer - Online Class?
Contact VisualSP
Organizer
VisualSP
VisualSP (established in 2004) is focused on empowering information workers, technical decision makers, administrators and developers in corporate environments with the SharePoint knowledge they need to be successful. Our goal has been to promote sustainable SharePoint adoption through education and support.