Event Information
Location
AltSpaceVR - Online
https://account.altvr.com/events/843944802457224185
Description
Interested in SharePoint and have a headset or are interested in Productivity and Mixed Reality and Virtual Reality please register and we'll send you the details.
The First Planning Meeting which will be in AltSpaceVR is Jan 4, 2018 at 4pm Pacific 7pm Eastern in AltSpaceVR in the actual event room: https://account.altvr.com/events/843944802457224185
You can go there now and click interested to register your interest. See you there!
Tenative date for #SPSVR is March 10. We will discuss that in the upcoming meeting.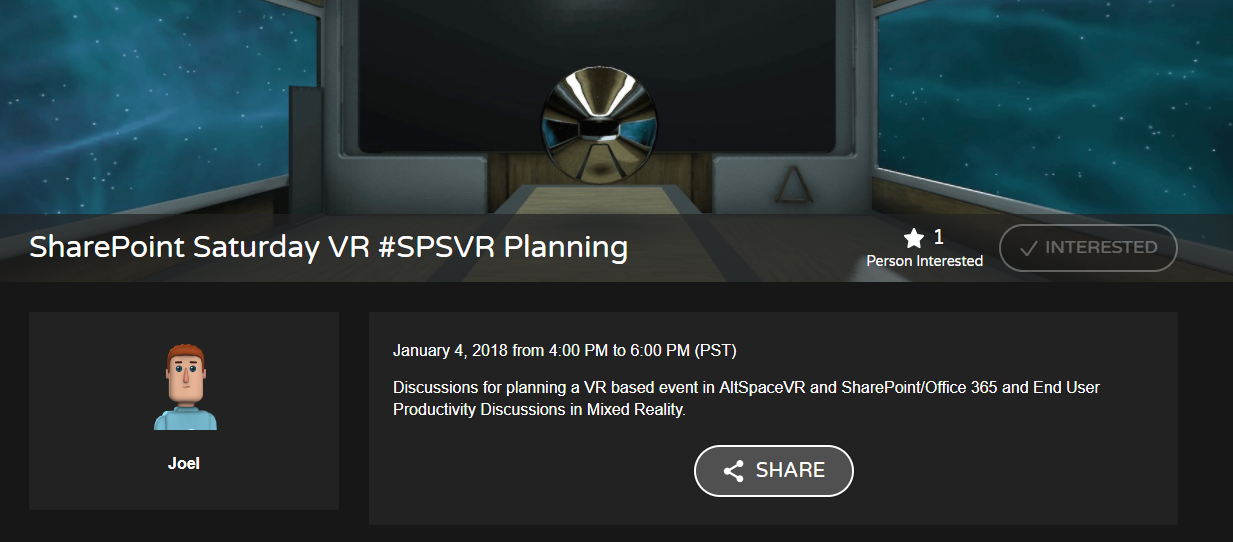 Location
AltSpaceVR - Online
https://account.altvr.com/events/843944802457224185