Description
SharePoint Saturday Lisbon 18/11/2017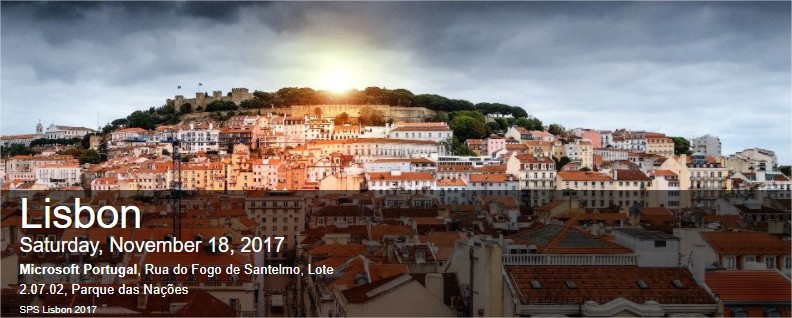 SharePoint Saturday Lisbon is a non-profit, community-driven event dedicated to showcasing all that is great about SharePoint, Office 365 and this year Azure !
By providing top-notch training towards SharePoint administrators, end-users, architects, developers and other professionals that work with Microsoft SharePoint technologies, this is an event you can't afford to miss!
Please join us on November 18th 2017 at Microsoft Portugal's Headquarters in Rua do Fogo de Santelmo, L 2.07.02, Parque das Nações, for the 2nd SharePoint Saturday Lisbon!
...at the end of the event, we dare speakers and attendees to a smashing SharePint as you have never witnessed before :)
Need more information?
If you have any questions regarding the event, feel free to contact us by sending an email to spslisbon@sharepointpt.org.