Description
Join us on December 8th at Wayne State University for the annual SharePoint Saturday Detroit conference!
This is a free event focused on education and networking. It is an excellent opportunity to learn from experts and build relationships within the local Microsoft technology community.
The event is open to the public, and anyone with interest is encouraged to attend. Attendees will include users, developers, administrators, designers, and architects who work with Microsoft's SharePoint, Office 365, and Azure technologies.
Expert speakers will present on a variety of topics. Breakfast and Lunch provided.
Come immerse yourself in SharePoint!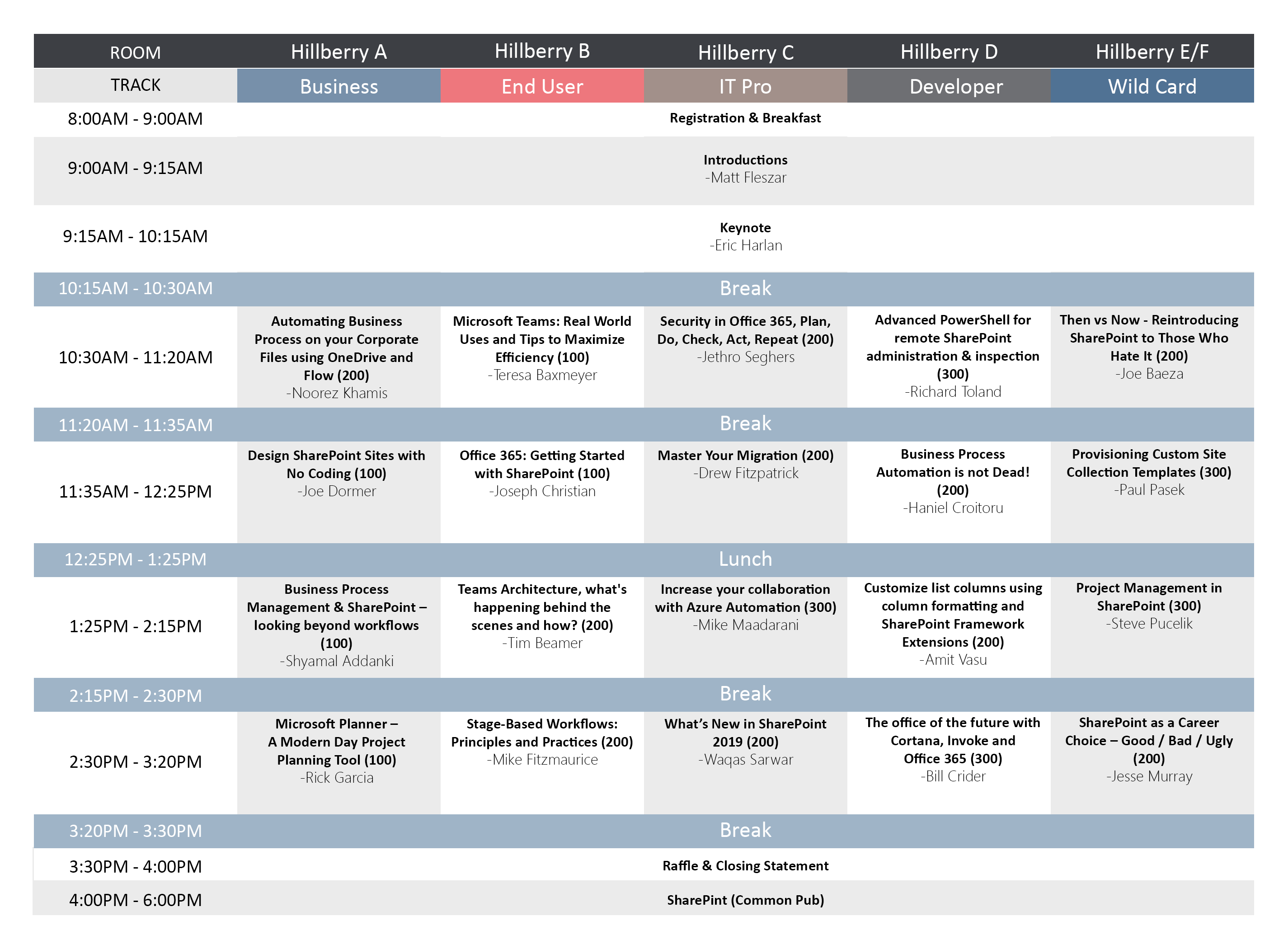 To get a closer look at the schedule for this year's SharePoint Saturday Detroit, please visit the schedule page for SharePoint Saturday Detroit.