About this Event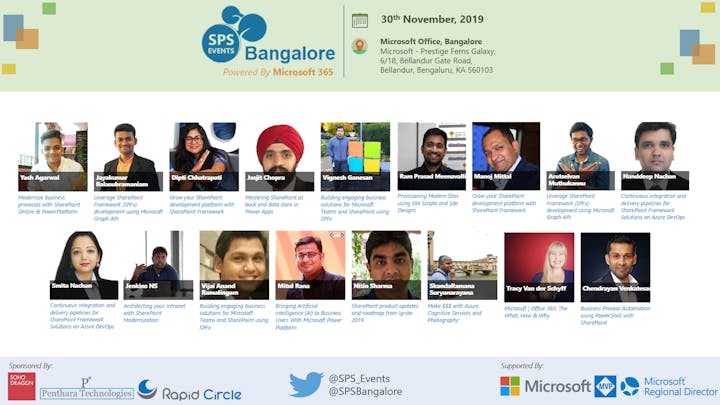 We are very honored to have SharePoint Saturday Bangalore Event 2nd time on 30th November 2019 backed by Microsoft, Bangalore! Thank you for all your asks and support :)
This interactive and engaging event will give you real-world practical strategies and advice on how to more effectively implement SharePoint and technologies around it in your business or project.
Why this event is amazing: You will experience the passion from the MVPs, RDs and Microsoft community enthusiast about the SharePoint technologies and learn from them, you could connect with them directly — all in one place. The speakers make things exciting and fun-loving, too.
Block your Date :) and visit us in Blue/Orange/Green/Yellow colored dress as a dress code ;)
For more information please have a look here!