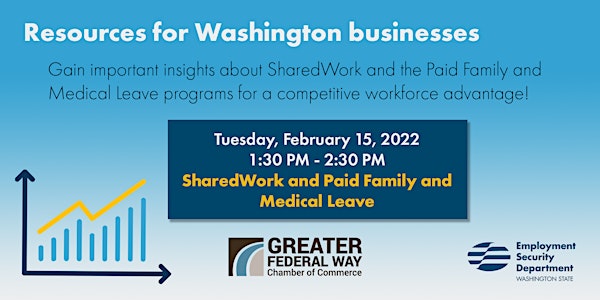 SharedWork and Paid Family and Medical Leave
Learn the latest developments of two important programs businesses need to know about for their operational effectiveness and to thrive.
About this event
The Employment Security Department SharedWork/Business-Friendly Programs feature this important business webinar series. The webinar series provides program overviews and highlights the requirements and resources, and the most current information for businesses. This valuable information will help businesses make informed decisions for their operational effectiveness, stay resilient and thrive during the ebb and flow of economic cycles.
The webinar features the SharedWork program and the Paid Family and Medical Leave.