Shared Spaces and Public Service

Wednesday, April 15, 2015 from 5:00 PM to 6:30 PM (EDT)
Event Details
How can co-working spaces and incubators be leveraged to support public service organizations? 

The leap from student to full-time social innovator can be frightening. Accelerators, incubators and co-working spaces can all help a new organization get on their feet. But how do you know what is right for you? How can you make the most of your time at an incubator or co-working space, both for your organization and yourself personally?

Bridge at Wagner and Wagner's Office of Career Services present a lively panel discussion with the folks who run NYC's hottest co-working spaces, including Centre for Social Innovation, AlleyNYC and Impact Hub and the NYCEDC incubator network. Learn how sharing culture can be leveraged for social change, the challenges social entrepreneurs (and entrepreneurs in general) face in a shared space environment, and what resources can help social innovators and startups of any type be successful in a co-working space.

Light refreshments will be served, sponsored by Wagner's Office of Career Services


Panelists include:
Adam Cragg (Moderator), Programs Manager at the NYU Entrepreneurial Institute
Adam Cragg is the Programs Manager of the NYU Entrepreneurial Institute, where he develops educational offerings and events aimed at helping entrepreneurs across NYU. One of Adam's primary focuses is the programming and construction of the new Leslie Entrepreneurs Lab, a collaborative skill-building space for students and faculty in the heart of the Washington Square campus.
Prior to joining NYU, Adam was with the MIT Entrepreneurship Center. Adam has worked with hundreds of student and faculty companies representing all industries and is passionate about building entrepreneurs' skills and establishing a sense of community amongst NYU entrepreneurs.
Adam received his Bachelor of Arts from the University of British Columbia in Vancouver, Canada.
Eli Malinsky, Executive Director at Centre for Social Innovation, NYC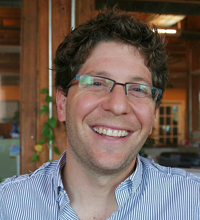 Eli prefers the cause of helping other people's causes, which he supposes has now become his own cause. He started thinking this way in his mid-twenties when he gave up his lavish lifestyle to toil away in the research program at Imagine Canada (he's Canadian, eh?).  This was followed by a return to school where Eli was reunited with his first love – receiving A's from approving teachers. Eli used his time at school to explore how networks of activists and nonprofits use technology to work together.
When he graduated, he found a perfect home at the Centre for Social Innovation, where he's occupied a number of positions including Director of Programs, Director of Operations and Director of Strategy & Partnerships. Eli now leads the Centre for Social Innovation NYC as Executive Director and demands that those around him provide regular report cards on his performance. Eli is both a dog and cat person and isn't sure why it's always one or the other.

Marissa Feinberg, Co-Founder and Head of Market Development at Impact Hub, NYC
Marissa Feinberg is co-founder and Head of Market Development at Impact Hub NYC, the coworking and events space for social innovation. Previously, Marissa co-founded Green Spaces NY, acquired by Impact Hub in December, 2013.
Marissa recently launched Flockd, powering productivity and connectivity for innovation. As a 10-year publicist & marketeer, she frequently speaks, teaching entrepreneurs PR and marketing for startups and social enterprises via Investor's Circle, Kauffman Fastrac, Skillshare, Parsons the NEW School for Design and NYU Reynolds' Program in Social Entrepreneurship.
Marissa graduated from Syracuse University S.I. Newhouse School of Public Communications. She is an active member of the Social Venture Network, serves on the boards of Green Map, Zoological Lighting Institute, EarthTechling, Ecodeo, Toilets for People, NYU Stern's Annual Conference of Social Entrepreneurs, and acts in independent film.

Jason Saltzman, Founder and CEO at AlleyNYC
Jason Saltzman is a serial entrepreneur with a passion for marketing, technology, social innovation and helping others. His latest startup, AlleyNYC, is the most badass co-working environment in NYC. AlleyNYC hosts a technology incubator as well, which frequently puts on hackathons. 
Other companies that Saltzman has founded include Bizodo, a paperwork automation start-up, LegallogiX and SeamlessDocs.Saltzman is also a member of the United States Department Speaker and Specialist Program, receiving a 2014 grant from the program to participate in an entrepreneurship seminar in Kuwait City, where he presented on entrepreneurship to a nation where ninety percent of workers are employed by the government. He has contributed articles to periodicals including Entrepreneur Magazine and the Wall Street Journal.

Pasha Gol, Senior Project Manager at the New York City Economic Development Corporation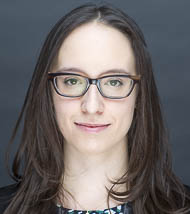 Pasha Gol is a Senior Project Manager in the Center for Economic Transformation at the New York City Economic Development Corporation (NYCEDC), where she oversees the organization's network of incubators and co-working spaces. During her time at NYCEDC, Pasha has managed several initiatives aimed at strengthening NYC's startup and entrepreneurial communities, such as the NYC Tech Talent Draft and Entrepreneur at Large. Pasha is also part of a new team focused on social innovation and fostering strong inclusive communities.

Prior to joining NYCEDC, Pasha served as an Urban Fellow at the Office of the Deputy Mayor for Economic Development, where she worked on a wide range of projects, including Superstorm Sandy recovery efforts and the expansion of computer science education in NYC public schools.

Pasha received her Bachelor of Arts from the University of Pennsylvania and is passionate about urban development and the creation of innovative and inviting public spaces.
When & Where

Leslie eLab
16 Washington Place
New York, NY 10003


Wednesday, April 15, 2015 from 5:00 PM to 6:30 PM (EDT)
Add to my calendar
Organiser
Bridge at Wagner seeks to connect students and professionals who are interested in social entrepreneurship and innovation. Bridge encourages students and professionals at Wagner, NYU and beyond to explore the intersection of the public, non-profit and private sectors.
The NYU Wagner Office of Career Services is committed to supporting students and alumni as they develop career plans, pursue public service positions and evaluate their professional goals. Wagner students and alumni have access to a variety of resources including networking events, career advisement, workshops and job/internship postings on our online Career Directory. Our team is available year-round to help with developing career plans, pursuing public service positions, and evaluating professional goals. OCS is here to help you compose your career.